Mayor of London Unveils Sculpture at WBS Official Opening at The Shard
Client News
1st July 2015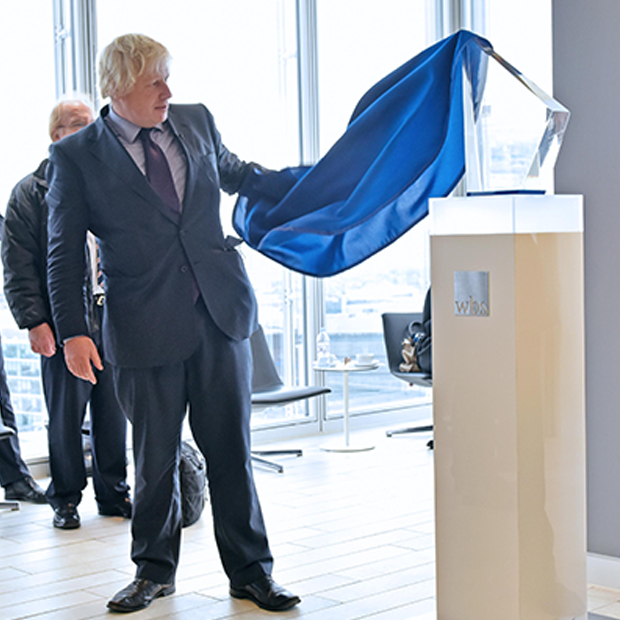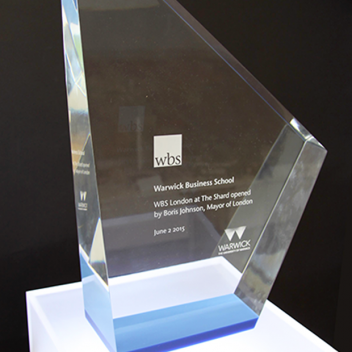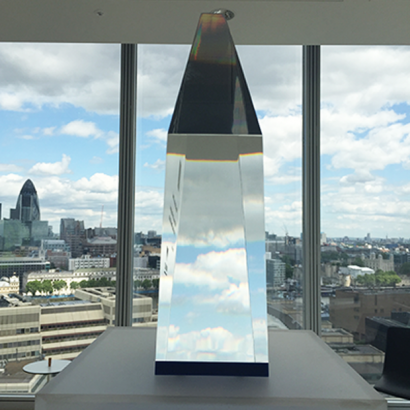 Mayor of London Boris Johnson has unveiled a specially created sculpture to commemorate the opening of Warwick Business School's (WBS) new base at The Shard, London. The unique piece of art is cast out of acrylic and stands on a blue platform, which is illuminated from the metal based plinth below with striking effect. Special EFX manufactured the complete installation.
The official opening was part of the University of Warwick's 50th anniversary celebrations. The new site is on the 17th floor of The Shard and will see part-time postgraduate courses and executive education delivered from one of the capital's most iconic buildings. It houses two lecture theatres, plus eight seminar rooms and an IT lab. The university has announced its intention to become the leading business school in Europe and the opening of its Shard facility will be instrumental in achieving this.
The Mayor of London was guest of honour at the official opening, which was attended by 100 guests, including the Dean of WBS Professor Mark Taylor and the University of Warwick Vice-Chancellor Professor Nigel Thrift.