Marketing's New Thinking Awards Inspire Innovation
Client News
21st December 2015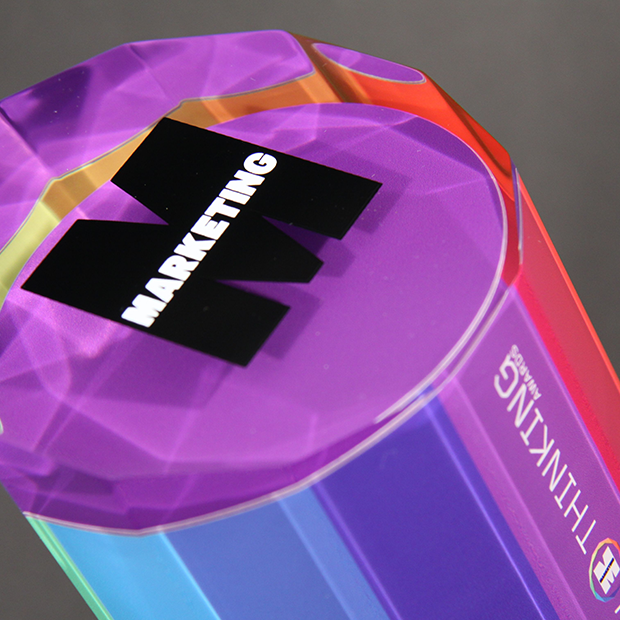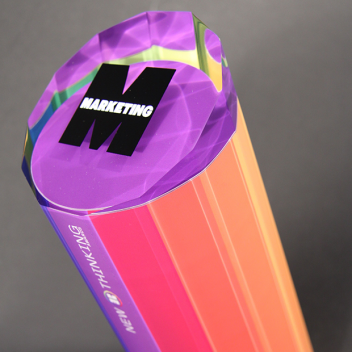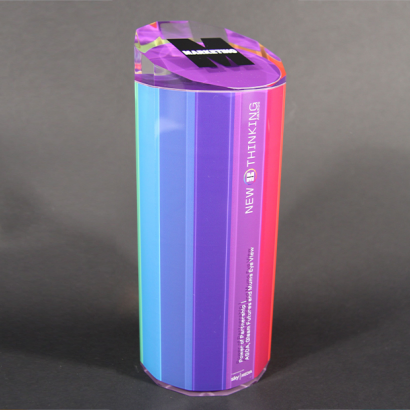 Last Christmas, the Sainsbury's 2014 ad campaign retold the story of Christmas Day in 1914, when British and German soldiers laid down their arms and gathered in no-man's land to share greetings and treats and even play a game of football.  The ad, created by Abbott Mead Vickers BBDO, has just won the Creative Excellence category in the Marketing New Thinking Awards 2015 and helped to raise £7m for The Royal British Legion. Marketing's inaugural New Thinking Awards set out to celebrate inspirational work, showcase world-class innovation across the marketing agenda and share its evolutionary process. Special EFX was tasked with creating trophies for the occasion, which needed to be suitably dynamic, innovative and worthy of such illustrious winners.
The resulting 'dodecagon' cast acrylic trophies – yes, we do mean 12 sided – are a first for EFX. The novel design pushed the accepted boundaries of production and then involved diligent hand polishing to maintain consistency of the angles; the eye-catching colour gradation is achieved internally, whilst the logo is surface screen printed for added prominence.
Steven Lewis, Group Events Manager pinged over an email on receipt of the trophies:"Really, really like them – they look great and completely exceeded my expectations. Anyway, I just wanted to say a huge thank you for all of your hard work, energy, enthusiasm, expertise and support".