Marketing Society Announces Most Iconic Brand of Past 60 Years
Client News
10th January 2020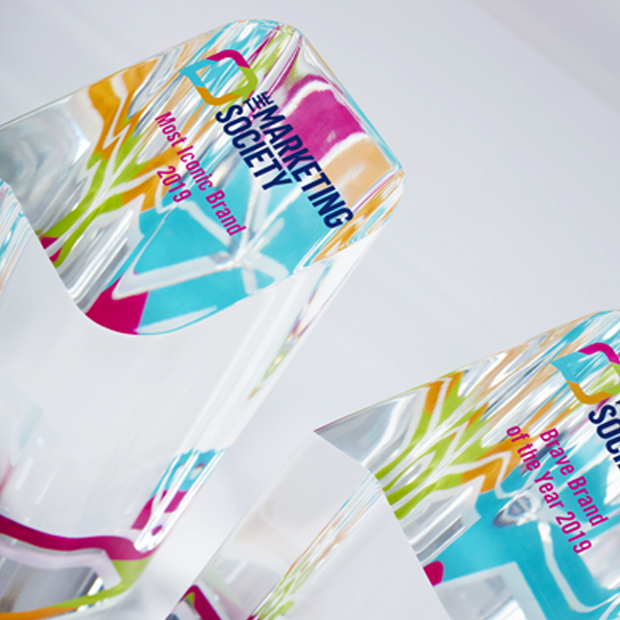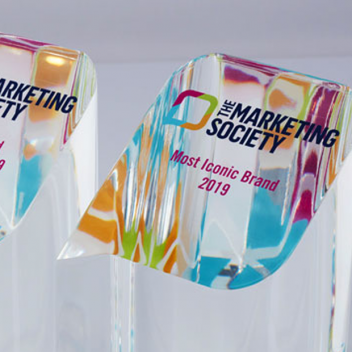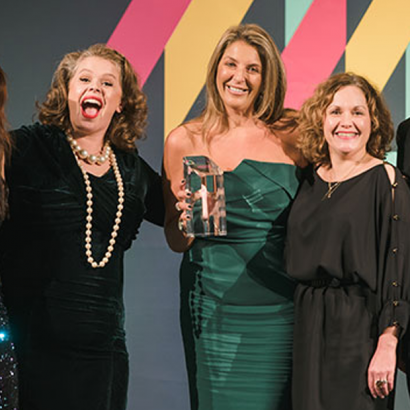 Sixty years ago the Mini hit the UK market, the Hovercraft levitated over the seas and Barbie was born. Sixty years is a long time in the world of international marketing and likewise an exceptional milestone for the Marketing Society. In November, the Society celebrated its diamond anniversary, marking the occasion by presenting two major awards: Iconic Brand Award and Brave Brand of the Year.
The readers of Campaign magazine were invited to take a walk down memory lane and vote for The Iconic Brand Award, weighing up the relative successes and risks taken by 60 acclaimed brands from the last 60 years. The Marketing Society's narrative for each brand provides a fascinating overview of some of the names, many consumer goods, which have successfully influenced our purchasing decisions of the last 60 years. Heinz, Shell, Benson & Hedges, Nike, Barclaycard, Disney, Amazon to name but a few.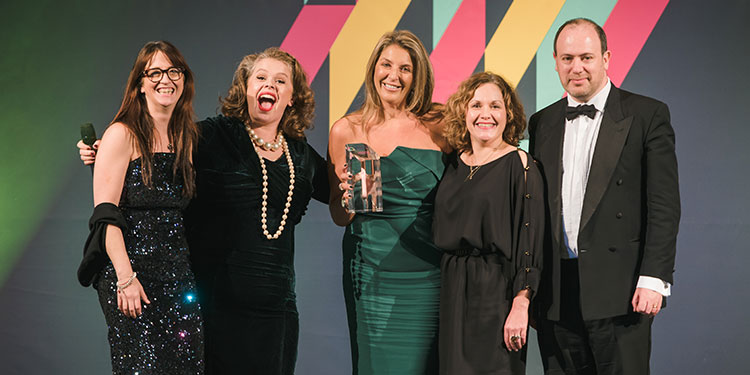 The ultimate winner was announced at the prestigious 60th anniversary dinner. Coca Cola took top honours, voted as the most iconic brand from the last 60 years, including that hard-to-forget advert song, "I'd like to teach the world to sing in perfect harmony".
Cast acrylic creates striking light effects
Special EFX helped celebrate the Marketing Society's 60th birthday by designing and manufacturing the exclusive awards for the occasion. EFX took the unique shape of the Marketing Society's re-vamped logo and transformed it into a 3D trophy design, which it then manufactured from cast acrylic. Featuring strategically placed graphics, the chamfered top bounces light around the inside of the award, creating a visually striking and dynamic design from all angles.
A spokesperson for the Marketing Society reported: "We are thrilled with the new design of our Brand of the Year trophy, it really brings to life the Society's new logo and our vibrant brand colour pallet.  They will certainly stand out in the award winners' trophy cabinets."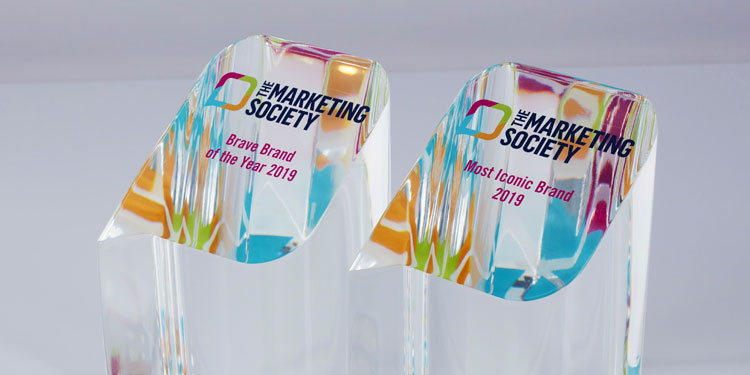 Brave Brand of the Year 2019 went to Cancer Research UK – a tribute to its uncompromising public health campaign of 2019 which sent a strong message about the link between obesity and cancer.
The dinner was held at City Central at the HAC, 27 November; it was hosted by the comedian Laura Smyth and entertainment provided by Poetess Jess, Terrell the Poet and Mr. Reed.