Magnificent New Basketball Cuppers Trophy Replaces Cup and Saucer
Client News
28th March 2018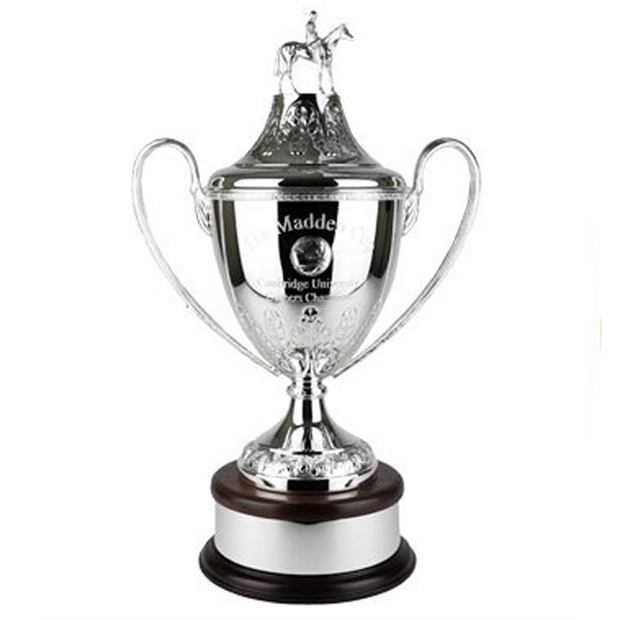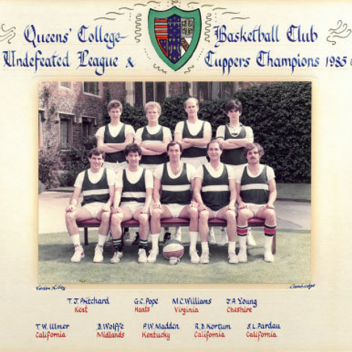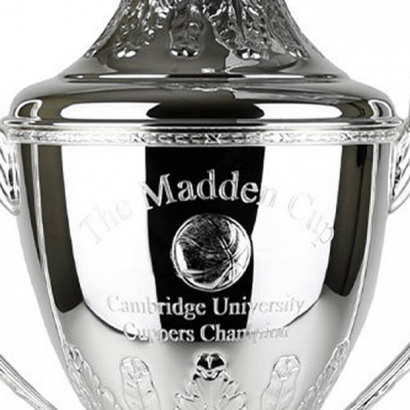 Cambridge University basketball players are in for a profound shock next term when they play the annual inter collegiate matches, known as The Cuppers Championship. A sport with origins from across the pond, it has never been exactly high profile at Cambridge. So much so that back in 1984 Pat Madden, an American post graduate at Queen's College and member of the winning basketball team, placed an ignominious teacup and saucer in the centre of the winners' team photo as there was no glorious trophy cup to hold aloft. However, that is about to change. Next term, the students will be playing for a superb, hand-made, silver plated sporting trophy, bespoke designed and produced by Special EFX, and gifted by Madden.
Pat Madden, alumni of Queen's, whisky producer and successful thoroughbred horse breeder in Kentucky, has commissioned the fabulous new trophy for the Cambridge University Cuppers Championship for basketball. A spokesperson for Queen's College expressed their delight at the prestigious cup and the additional gift of a donation to Queen's whenever it wins the trophy: "The Madden Trophy is magnificent; it is such generous gift and one that properly honours the game of basketball at Cambridge after all these years".
Madden's friend at that time, Todd Ulmer, who was also studying at Queen's, recalls how they first attempted to introduce American football to Friar's Court, the quad at the heart of Queen's. However, they were thwarted by the Senior Tutor who evidently made it clear that the 16th century court had not witnessed such a spectacle in 400 years! They then turned their attention to basketball and met with more success, going on to win Cuppers and playing for the Varsity team and beating Oxford.
Custom made silver plated trophy cup
The Madden Cup is hand-made from copper and is silver plated. It sports an engraved basketball in relief on the centre front and a finely sculpted race horse and jockey adorns the fixed lid, paying tribute to Madden's association with horse breeding. The elegant handles and finely spun cup are adorned with intricate, hand-chased decoration.
Let's hope it is Queen's College that is the first winner's name to be engraved on the plinth.