Liverpool FC's Player of the Month Trophy Fetches £5125
Client News
18th March 2021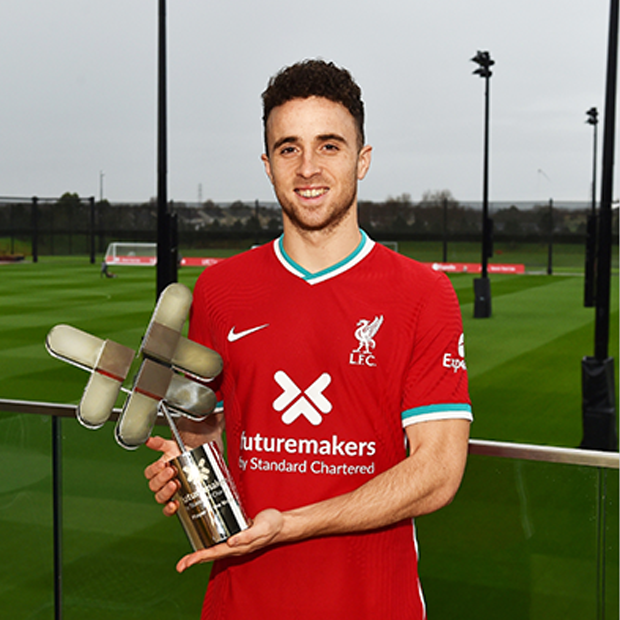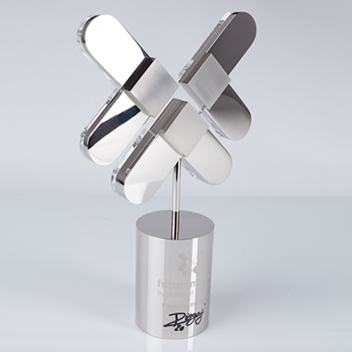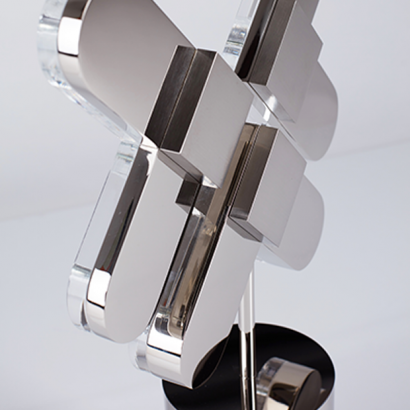 A one-of-a-kind Player of the Month trophy signed by Liverpool FC's Diogo Jota has recently fetched £5,125 at auction, in aid of charity.
The unique Standard Chartered trophy depicts the Futuremakers logo, the charitable initiative funded by Liverpool FC's sponsor Standard Chartered which supports disadvantaged young people around the world and helps them learn new skills to be able to go on and get a job and earn a living.
Player of the month trophy diamond-decorated & nickel-plated
The iconic trophy stands 400mm tall and is fabricated from polished nickel plated aluminium combined with clear acrylic, decorated with brushed nickel plated aluminium diamonds and laser engraved.
Diogo was named Player of the Month by Liverpool FC last November. The trophy design reflects the limited edition jerseys the team wore for its Premier League match 22 November against Leicester City at Anfield. The reds won 3-0!