Lester Heads off with a Measure of his Success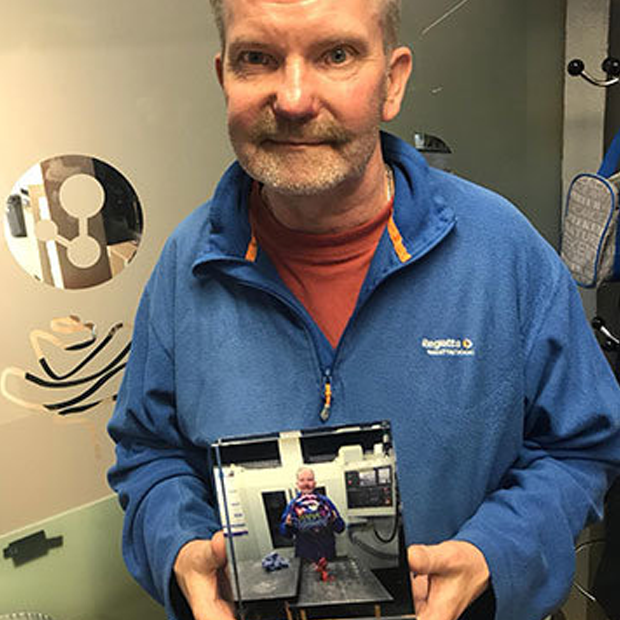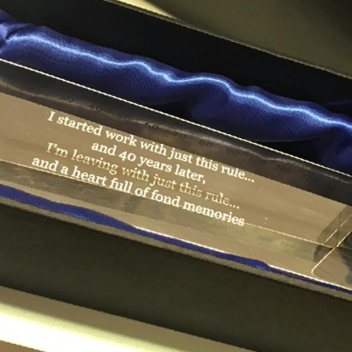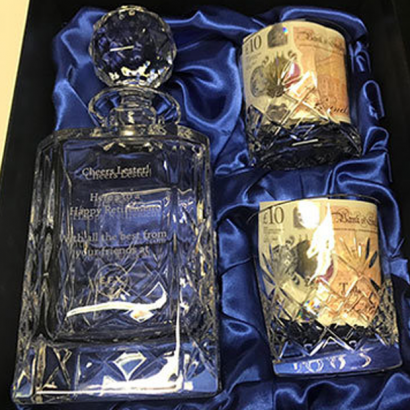 I admit, I always find the latest new piece of kit on the factory a compelling draw and some of the projects we work on for clients are absolutely thrilling… But, the downside of running a family-run business like EFX is that, inevitably, colleagues and employees eventually retire or move on and I always find that a wrench. Recently, we gave Lester (Simmonds), expert CNC machinist, a worthy send-off into retirement. After 18 years, he has hung up his EFX overalls for the last time and opted for retirement… and possibly a few games of snooker.
Lester has been an integral part of the development of our machining capabilities, spear-heading the advancement of new techniques and rising to the challenge of many of our most complicated, client briefs. I can't remember him ever saying something was just not possible – he carefully considered and then came back with a workable approach. Lester always had time for everyone and was a friend to many; we were very lucky that he worked at EFX for so many years.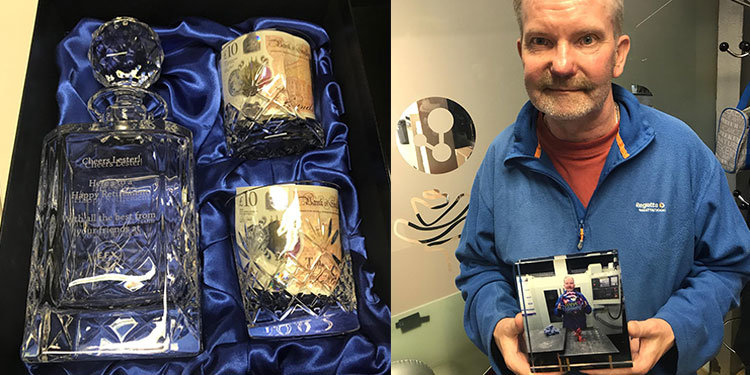 One of his retirement gifts that we made for him featured a simple six-inch ruler which he had carried with him at work for over 40 years; mounted on a plinth, with a personal inscription engraved below.
He also won't be able to forget EFX that easily, as we digitally printed on an acrylic block a picture of him working in the CNC shop, complete with farewell balloon – especially created for his mantelpiece.
Happy Retirement Lester!
Oh yes…and should you be looking to work for an incredibly friendly company that happens to be recruiting a CNC machinist, do get in touch.