LendInvest Surprises Partners with Corporate Awards Plus Celebratory Fizz & Chocolates
Client News
26th April 2021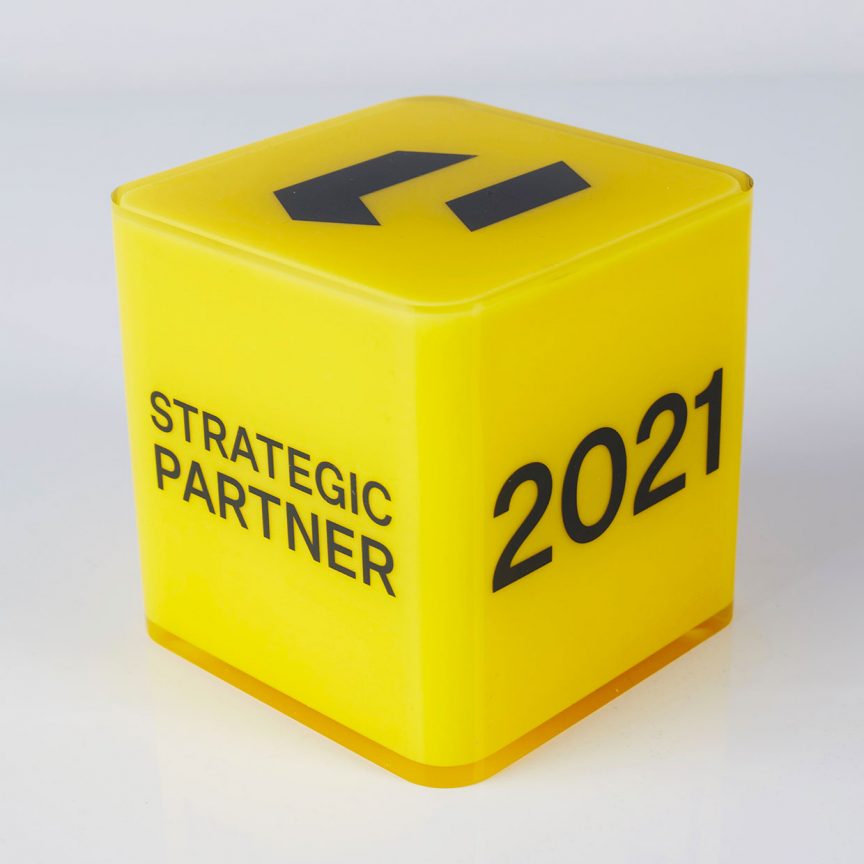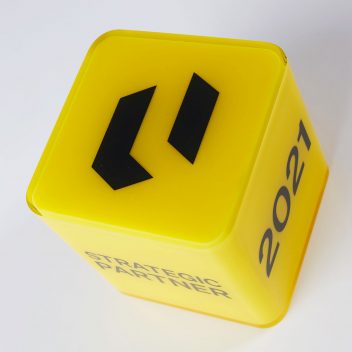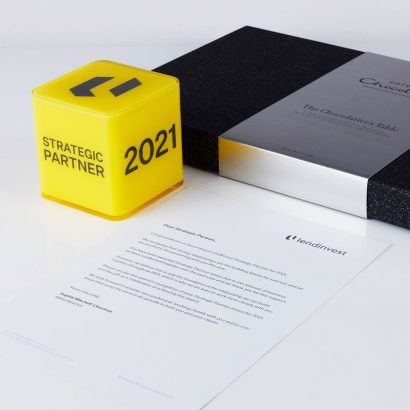 There is no doubt that a touch of razzmatazz makes a live awards ceremony that much more memorable for the winners. Achieving the same impact and sense of recognition with a virtual event poses some challenges. However, LendInvest, the platform for property finance, turned to EFX to help its winning Strategic Partners feel extra special. The company commissioned vibrant yellow, corporate awards and requested they were to be individually packed up, along with celebratory champagne and chocolates and delivered to the individual winners.
Yellow theme for cube corporate awards
EFX was pleased to help.  The Strategic Partner awards are cuboid in design and manufactured in a weighty, cast acrylic complete with tactile, rounded corners. LendInvest's corporate yellow is pantone-matched with digital print embedded on five of the six faces.
The extra service was appreciated by LendInvest and its winning Strategic Partners: "It was a delight to work with EFX on this project for our Strategic Partners. We wanted something eye-catching and unique, which EFX delivered against a tight deadline".