Leaving The 'Zoom Boardroom' Behind For Meet The Funder Expo
Client News
31st January 2022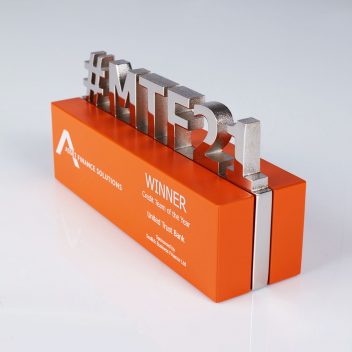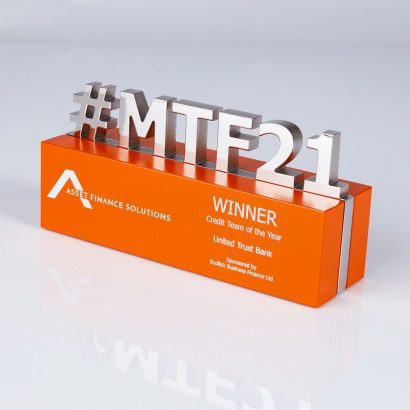 The demand for funding has risen dramatically over the past 2 years. Due to COVID-19, many businesses started to see their cash reserves diminish and as a consequence businesses have been looking at alternative funding methods in order to protect the money that they have. This is where Asset Finance Solutions UK Ltd (AFS) step in… where you can get immediate access to the largest and most comprehensive portfolio of UK and internationally based funders in the commercial finance market.
Each December AFS host the Meet The Funder Expo but last year saw the first 'Asset Finance Solutions Funder Awards' ceremony at this event. This award giving was a huge success, created by AFS to enable their network of Appointed Representatives (AR's) to show their appreciation and acknowledge the dedication the funders have provided the finance network over the previous year. The response was immensely positive so there will be more of this awards ceremony year on year!
What a feeling to be moving back towards some normality again in events, a spokesperson from the Meet The Funder Expo had this to say 'Meeting our network of funders and AR's face-to-face and leaving the 'zoom boardroom' behind was the highlight of the year, not just by us, but also by everyone else! …We had 40 of our top funders at the event and 114 Appointed Representatives, so a great turn out. The last event we hosted was the Meet the Funder Expo back in 2019.' This event is the perfect opportunity for AFS's franchisees to network with specialist funders and to ask those all important questions.
Brand Colour Matched Award
Have a signature brand colour? We do our best to pantone colour match your awards as close as possible with your approval. Here we have a vibrant orange award, featuring a waterjet cut aluminium title, sandwiched between two base sections in painted and printed aluminium. These colour-matched awards bring more synergy between your event and your brand, encouraging more brand awareness for winners and the public. To decide the worthy winners, the Directors selected 10 categories for the awards and they then invited the AR's to submit their votes. The funder who received the most votes in each category was announced the winner.
AFS said 'EFX have been a real pleasure to work with from the start to the very end. We contacted them with what we thought was an impossible idea, after speaking to the team at EFX they assured us that anything was possible and made our vision become a reality. Those that had the joy of receiving an award complimented on how the trophies looked and felt premium and we couldn't agree more! Our bespoke awards turned out beautifully, and we can't wait to work with EFX again!'
The feeling is mutual! We work our hardest to make the assumed impossible possible in awards!