Lawn Tennis Association Adds to Trophy Haul
Client News
29th July 2019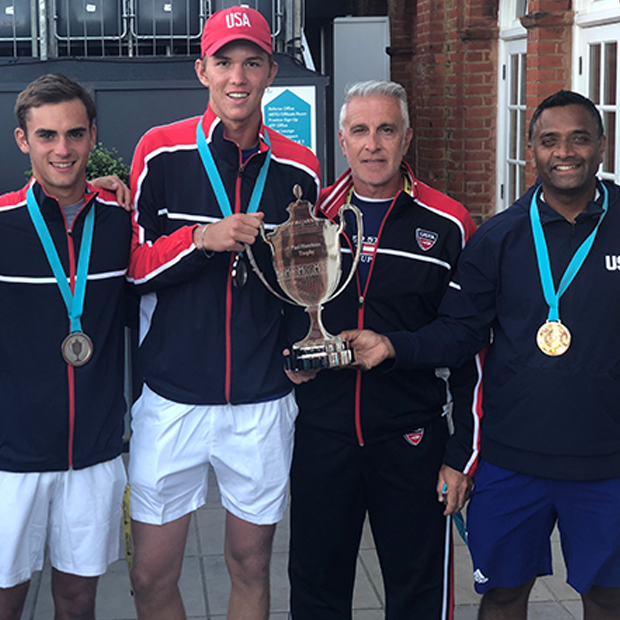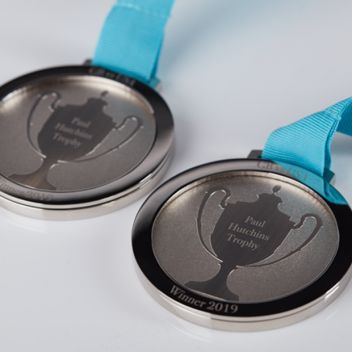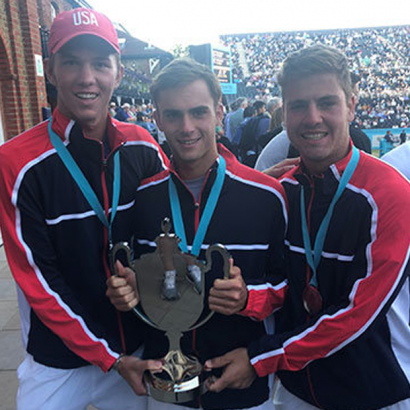 The Lawn Tennis Association (LTA) has expanded the reach and profile of competitive tennis this summer with two major new competitions: the Fever-Tree Wheelchair Championships at The Queen's Club and The Paul Hutchins Trophy. The inaugural events attracted big crowds and are destined to become annual competitions, complete with new trophies custom-designed and produced by Special EFX.

Silver-gilt tennis trophy commission
The prestigious tournament at the Queen's Club, held early June each year, attracts a plethora of top, male international players prior to Wimbledon. This year, the inaugural Wheelchair Tennis Championships were held at the same time with the British player Alfie Hewett winning the final of the Singles championship. A traditionally styled silver-gilt cup was commissioned by the LTA for the event and supplied by EFX.

Contemporary cup design with ornate detail
The late Paul Hutchins MBE was the longest-serving Davis Cup captain and was passionate about developing British junior tennis and bringing on talented youngsters. Celebrated in his lifetime as a player, coach, captain, commentator and administrator, the LTA has created an annual competition in his memory – The Paul Hutchins Trophy. A team competition, Great Britain versus the United States, the inaugural event was held 21-22 June at Queen's. The US pipped Britain by 6 matches to 5 and was presented with a magnificent new trophy.
The Paul Hutchins Trophy emulates The Queen's Cup, the large and prestigious trophy presented to the winner of the Fever-Tree Championships singles title. However, EFX gave it a contemporary take by creating it as a two-dimensional, flat design. It is manufactured in polished nickel plated aluminium and stands some 43 cm tall on a matching plinth. The intricate decoration is beautifully engraved and adding to the cup's prestige, as are the specially designed medals for the event.