Laundrapp Seals Global Washing Deals with Bespoke Plaques
Client News
27th March 2018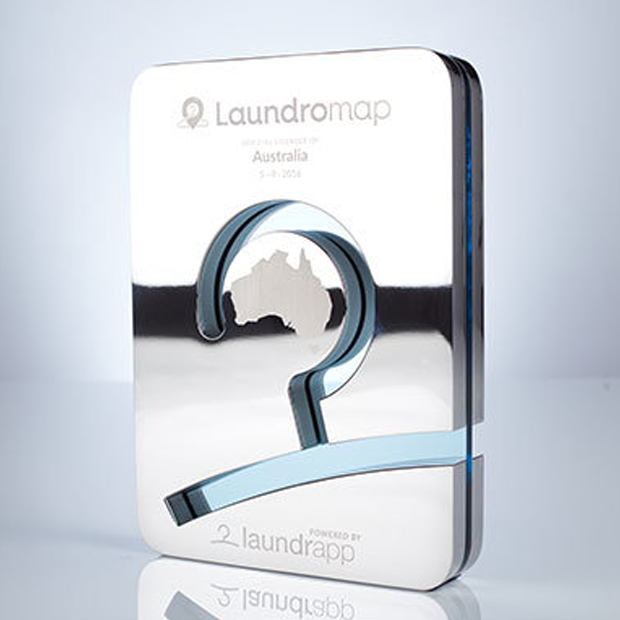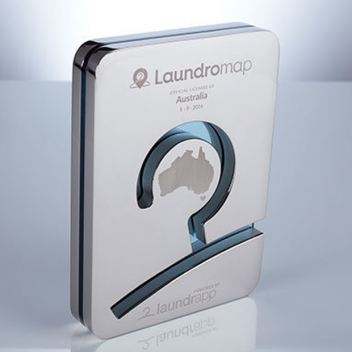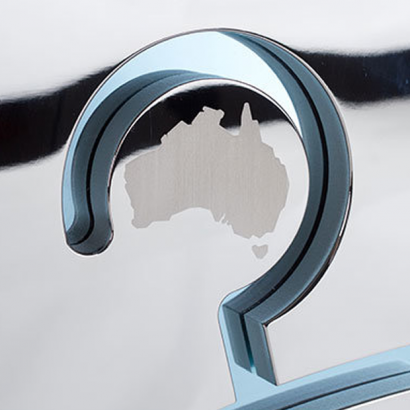 Established 2015 in the UK, Laundrapp provides laundry and dry cleaning services to corporate and domestic customers in over 100 UK cities. Operating via an online app, the service allows customers to choose and manage both collection and delivery times. The company is now signing licensing deals around the world, the latest being in Australia and New Zealand. To celebrate each new partnership, it has commissioned personalised Laundrapp freestanding plaques, to be presented to each new licensee.
Nickel plated aluminium business plaques
Designed and manufactured by Special EFX, the Powered by Laundrapp plaques feature strong corporate graphics, a robust construction from solid, polished nickel plated aluminium intersected with blue acrylic to highlight the customer's logo and finished with smooth, rounded corners. The overall effect is both striking and professional.  Each plaque is individually produced and the laser engraved graphics personalised for each licensee.
Head of branding at Laundrapp appreciated the quality service EFX provided: "I was attracted to EFX in the first instance as they provide a comprehensive in-house design service which alleviates the pressure on our own design team. The EFX team were highly professional and we are very impressed with the resulting plaques – they are the ideal vehicle to honour our licensees".