KPMG Internal Recognition Awards Create a Positive Buzz
Client News
28th September 2015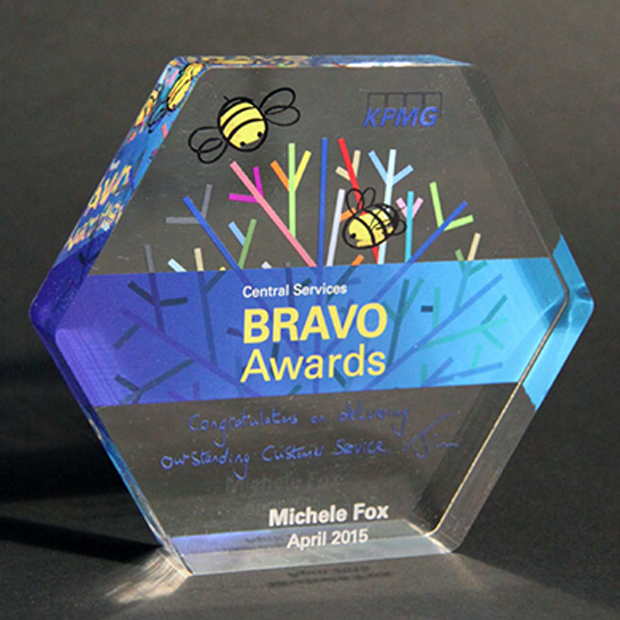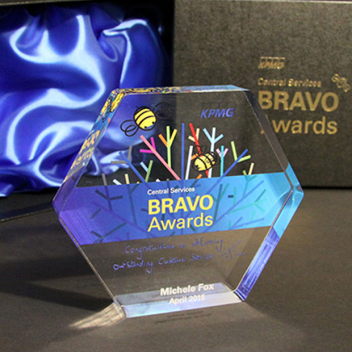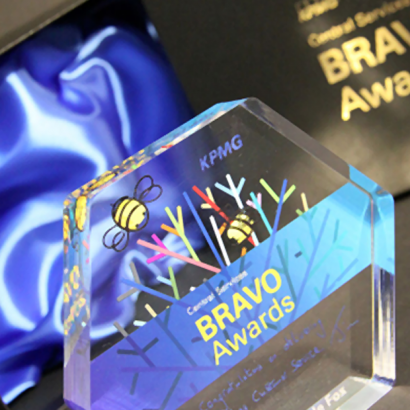 KPMG provides global tax, audit and advisory services and has 22 offices in the UK, employing over 12,000 partners and staff. In April, the company launched the internal BRAVO Awards to recognise the outstanding work of their Central Services colleagues.
BRAVO is a way of acknowledging the efforts of an individual or a team in Central Services who have helped their customers to be more efficient and effective through their work. All nominations are collated each month and the winners presented with a BRAVO award at internal team meetings. The scheme has been very successful to date with the number of acknowledgements and nominations increasing each month.
The unique recognition awards are manufactured by Special EFX in clear acrylic and then reverse printed with the BRAVO scheme's appealing graphics, featuring buzzing bees. Each award is personalised on the front with the winner's name and, for added prestige, each award is supplied in a bespoke, gold foil blocked presentation box.