Kidnapped Pride of Stratford Swan Returns for Christmas
Client News
4th December 2014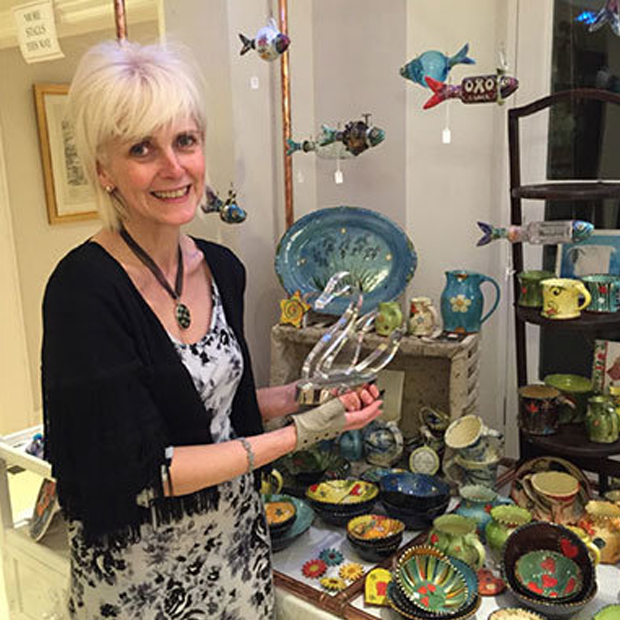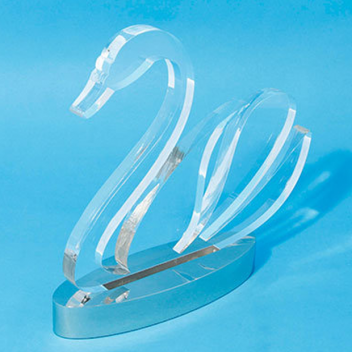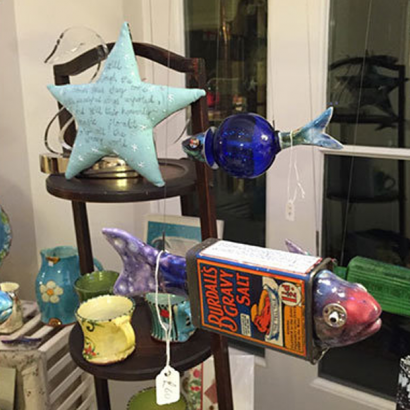 The other day, I was moseying along at a craft fair in aid of Shipston Home Nursing and came across one of our Pride of Stratford awards on The Arter stand.  I can't help it – I'm just magnetically drawn to anything we've ever made. It was lovely to see one of 'our' swans serenely swimming along the top of one of their displays. On closer inspection, it became apparent that the swan was not quite as it had left our works, having been kidnapped at the post Awards party and returned with a damaged wing. I am pleased to say, it is now back in good health!
Acrylic Swan Awards
We've made Touch FM's Pride of Stratford awards for two years in a row. The awards feature the famous Stratford swans, made in clear acrylic, elegantly mounted on an oval, nickel plated base. The Arter won the category: Town Centre Outlet of the Year 2014. That's quite a feat, as anyone who shops in Stratford knows the competition is pretty stiff!  They were praised for making shopping magical and I agree. The enticing choice of inspiring handmade gifts from local painters, jewellery makers, graphic artists, textile artisans, and the like, is inspiring and unique.
Pride of Stratford Scented Candles
Paula and Rachel run The Arter and are thrilled with their award. Paula explains: "To win the Pride of Stratford was wonderful for us…we work tirelessly each day, celebrating handmade, and to be recognised for that felt good. We do feel a part of town now, even though many townspeople have yet to find us. We have a great wish that Barry the Butcher would lead his Butchers String down to Halls Croft, allowing his many customers to find another shopping gem."  Paula and Rachel have even named a scented candle The Pride of Stratford – it smells of freesia and English pear.
Handmade Christmas Fair 6-7 December
On Saturday and Sunday (6-7 December), The Arter is hosting a Handmade Gift Fair. So, if you are in Stratford, CALL IN to Hall's Croft in the old town.