Keeping Connected – Dedicated Dementia Heroes Recognised In Celebratory Ceremony
Client News
25th June 2021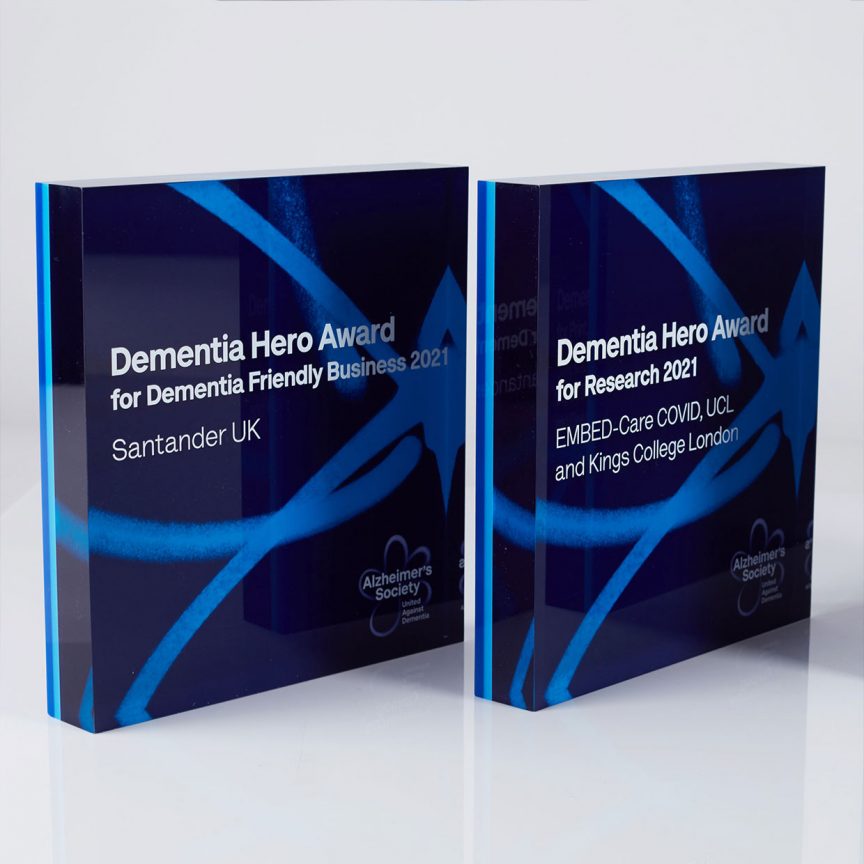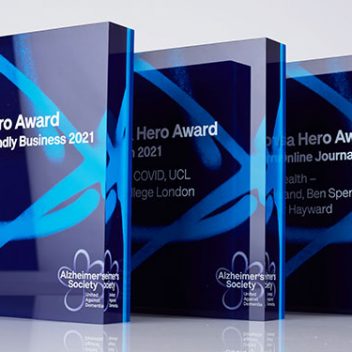 EFX are always the first to shout from the rooftops about the Heroes in our midst! Especially in this unprecedented year, where the nation has felt distant from their loved ones and normal life, those affected by dementia needed more support and care than ever. The Alzheimer's Society have been essential in achieving this and with the creation of their Dementia Heroes Awards, the outstanding individuals, groups and organisations who supported those affected by dementia throughout the pandemic are rightly recognised.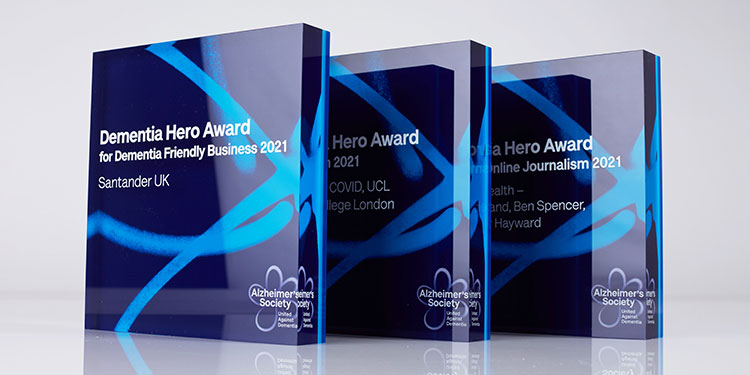 These individuals have gone above and beyond to improve lives of the people affected by dementia. Among those recognised in the awards ceremony were the carers, whos' perseverance, dedication and compassion shines through every day, not only through the pandemic. The committed dementia professionals who advocate a person-centred approach, giving patients the support they need to live independently for longer. The incredible public figures, community leaders and people affected by dementia, campaigning for change at a local and national level.
Those celebrated also included researchers who have undertaken exceptional and innovative dementia research, developing a product or service to ease the burden on those with dementia. Also the essential Fundraising events, raising money in the community for Alzheimer's Society and national/regional journalism helping to raise awareness and fighting for the rights of people with dementia.
These exceptional achievements all deserve to be recognised!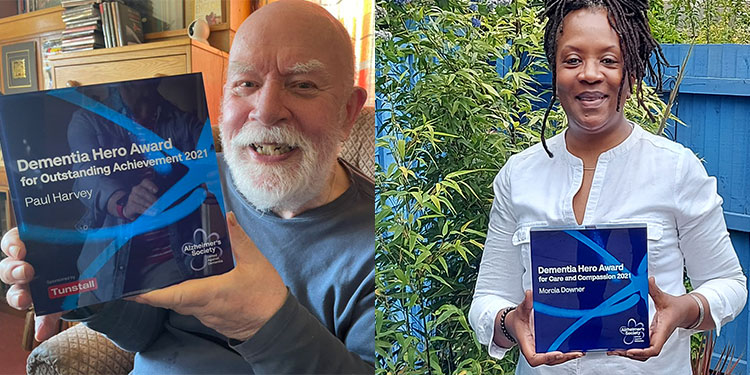 Layered Blue Acrylic Award
The vibrant blue laminated acrylic award has layers of their signature colours reflected through the clear acrylic front and their Alzheimer's Society branding printed on the front with the all-important recognised names, businesses and organisations. Acrylic awards are the perfect way to create uplifting colourful awards, that are sure to be loved by the recipients! (As you can see in the winners' photos!)
The virtual ceremony was hosted during Dementia Action Week by TV Presenter Richard Madeley and the various awards were presented by Angela Rippon CBE, Carey Mulligan, Sir Tony Robinson, Judy Finnigan and Anne-Marie Duff. Our client had this to say about working with EFX on this award –"We've worked with EFX for some time and our winners were all impressed by the quality of the trophies. We really wanted to make sure the trophies are special, and we definitely got that."