Justin Fashanu Recognised byFootball Hall of Fame
Client News
18th March 2020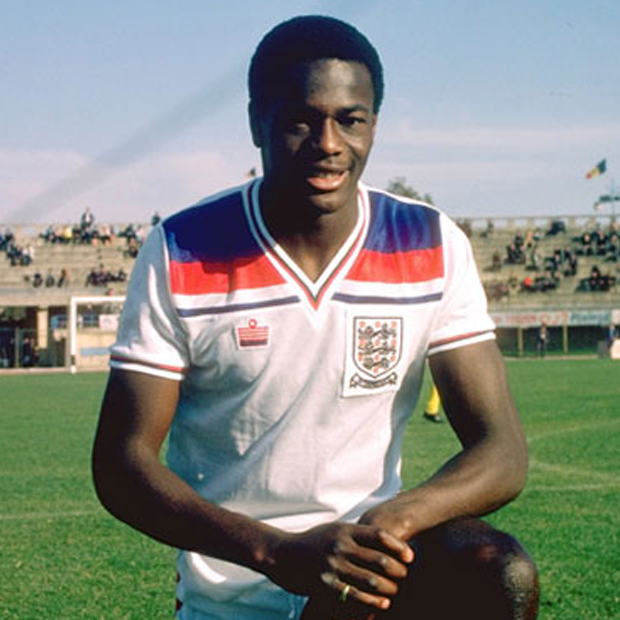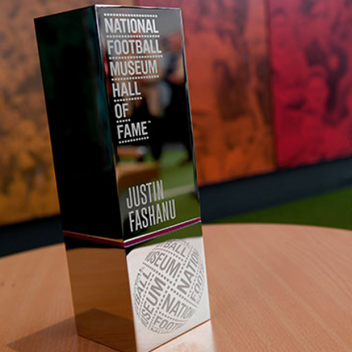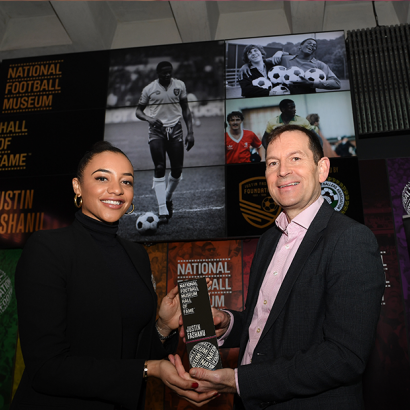 The National Football Museum is a great day out for anyone with an interest in the game. Located in Manchester, it comprises four floors of fantastic objects and football stories. With fun interactive games and temporary exhibitions, the museum offers plenty for football fans of all ages. Every year it inducts those who've made an outstanding contribution the game into its Hall of Fame. The latest footballer to be celebrated and recognised is Justin Fashanu and Special EFX is honoured to have designed and produced the award to mark the occasion.
Justin Fashanu played as a forward for Norwich City before moving to Nottingham Forest; he also played for England's under 21 youth team. The first black £1 million player, he was likewise the first English professional footballer to come out as gay and today remains the only one to have done so. Fashanu subsequently played for a number of other English teams before moving abroad. In 1998, he committed suicide at the age of 37.
The induction of Fashanu into The Football Hall of Fame on what would have been his 59th birthday, recognises his contribution to football and his legacy to the LGBT community. Today his niece, Amal Fashanu, speaks out against discrimination in football, having founded the Justin Fashanu Foundation in his memory.
Custom-designed Hall of Fame trophy
Special EFX works with several Premier League clubs and was pleased to be commissioned to design and produce such a significant award. The award is manufactured in polished nickel plated aluminium, sliced through with a pink acrylic accent and laser engraved with his name and the National Football Museum Hall of Fame logo.