The Joy of Winning
Client News
14th August 2014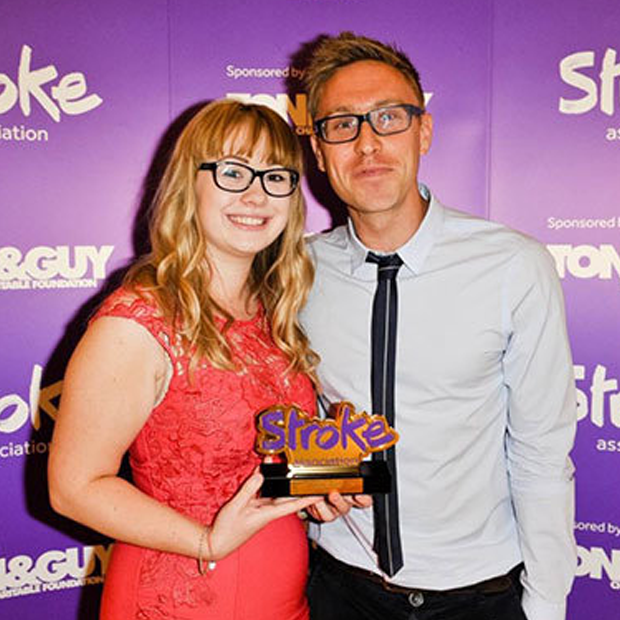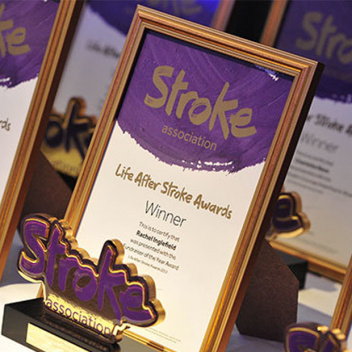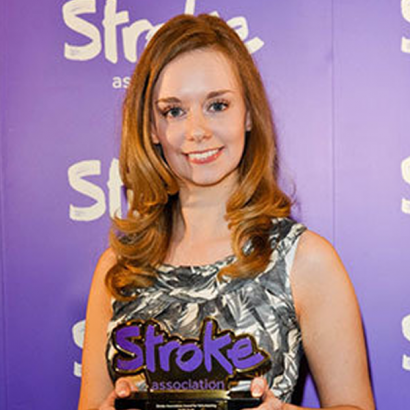 EFX made the bespoke trophies for the Life after Stroke Awards again this year. When you read about the winners and their personal stories you soon realise that "winning" in this instance is so much about personal pride. It's certainly not about beating anybody else. Being presented with a trophy for their endeavours is the icing on the cake but the real prize is their personal achievement, as is apparent from these comments from two of this year's winners, talking about their trophies:
Sarah Scott, winner of Stroke Association Award for Volunteering said: I keep it next to my bed and when I look at it I feel proud and happy!"
Angharad Lloyd Thomas, winner Adult Courage Award, said: "It's like having your very own BAFTA – or at least it's that special to me! And pride of place in my bedroom!"
Tony Banks is the Event Manager of the Awards and is part of the team that does an amazing job at harnessing massive support and interest in the event. A host of people and organisations are involved, including sponsors and supportive celebrities. Many of those who attend the Awards have a personal connection, their lives having been touched in some way by a stroke – either themselves or through family and friends. This year BBC Broadcaster Andrew Marr helped present the trophies, as did the actress Tamsin Greig.
Fitting Bespoke Trophies to Reflect the Winners' Achievements
Tony explains that the trophies, which are made in polished aluminium with a full colour polydome of the Association's logo on the front and decorated with gold plate, have to be seen to reflect the amazing endeavours of all the winners, in order to be regarded as truly special: "EFX have done a fantastic job producing our Life After Stroke Award trophies. We wanted a trophy that was fitting to celebrate the incredible achievements of those affected by stroke."
The Team at EFX Salute and Add Their Congratulations to All the Winners:
• Carer Award: Cheyenne McLaughlin, 13, from Isleworth, London
• Children & Young People's Courage Award Hannah Garrity,14, from County Tyrone, Northern Ireland
• Adult Courage Award (18-64): Angharad Lloyd-Thomas, 21, from Camarthen, Wales
• Volunteer Award: Sarah Scott, 23, from Welwyn, Hertfordshire
• Professional Excellence Award: Melissa Peters, 32, from Farnborough, Hampshire
• Fundraiser of the Year Award: Amanda Morris, 40, from Halifax, Yorkshire
• Creative Arts Award: Pieter Egriega, 55, from Macclesfield, Cheshire
• Adult Courage Award (65+): James Cho, 65, from Epson, Surrey
• Stroke Group Award: Burton and District Stroke Club
• Special Recognition Award: Rotary International in Great Britain and Ireland