Jonathan Porritt Accepts Edie Sustainability Award and Challenges Government to Legislate
Client News
27th February 2020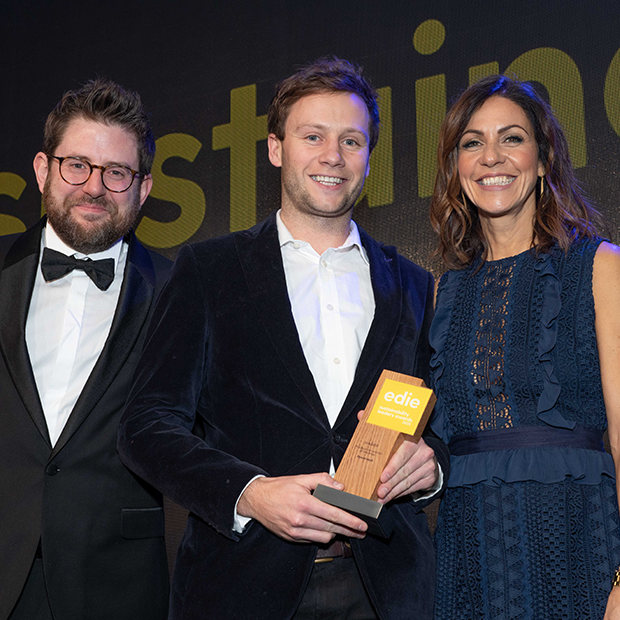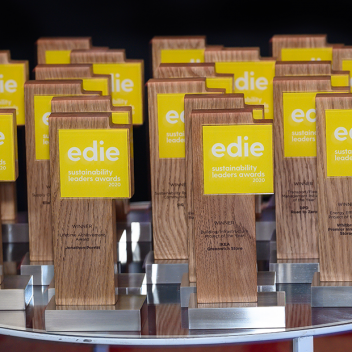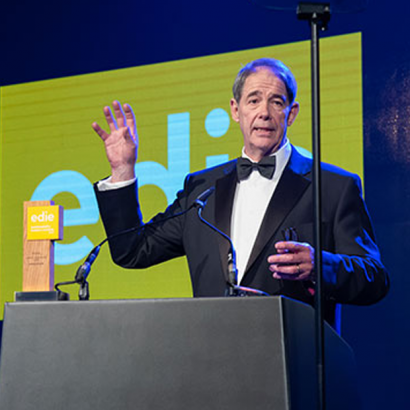 Jonathan Porritt CBE and green activist collected a Lifetime Achievement Award at the edie Sustainability Leaders Awards 2020, held 5 February in London. Special EFX sponsored the trophies and Melanie Osborne, Sales Director, attended the event and reported that he stepped up to the dais, firmly placed his EFX-made trophy in front of him and delivered a memorable and eloquent acceptance speech.
Edie is an industry-leading, mission focused business media brand that empowers sustainability, energy and environmental professionals to make business more sustainable through award-winning content events.
Crystal clear in his message, he offered a view that 2020 will be a one of the "extraordinarily rare inflection points in the history of humankind". In his speech, Porritt suggested that 2020 will be a tipping point for humankind in the challenge to deliver long-term sustainability. He is particularly excited by the "authentic hope" that technology is providing, including the rapid development of solar solutions and the meaningful contribution that private business is making in so many areas of industry.
Special EFX sponsored this event, as it epitomises a sustainable approach to doing business that EFX has been actively pursuing for the last 15 years, along with its sister company FuturEnergy, which supplies design and engineering to the clean and renewable technology sector.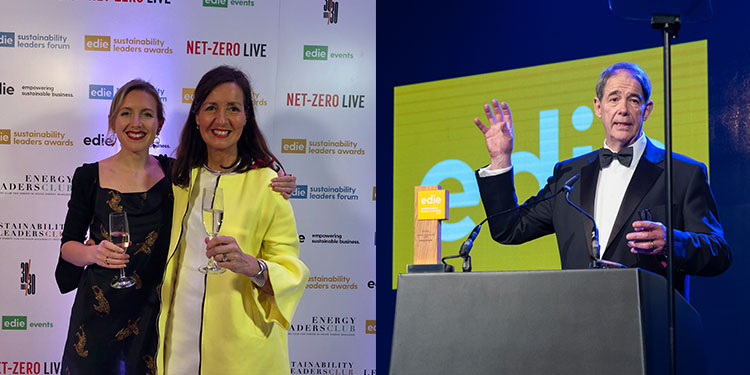 The process is ongoing, as EFX knows only too well. To date, it has led EFX into sourcing new, recycled production materials, installing major plant to recycle its waste water and major investment into solar energy to contribute to powering its factory and administration facilities.
Sustainable, recycled trophies
The edie trophies are a great example of how taking a route towards increased sustainability is compatible with excellence in design and production quality. The exclusive design was created by the EFX design team for edie. The shape reflects the number 1 and is achieved in certified sustainable oak; the logo is reverse printed on recycled acrylic, whilst the brushed nickel plated aluminium plinth is manufactured from 79% recycled aluminium.
The event organisers praised EFX's contribution to the event: "The edie team was delighted to be working with Special EFX on the re-design of our edie Sustainability Leaders Awards trophies. Special EFX and the edie team worked closely to create a sustainable, recycled design and we were very impressed with the standard and quality outcome. We received many compliments regarding the trophy on the night and look forward to working with Special EFX in years to come."
But Porritt's message is more needs to be done – quickly. In his opinion, this will necessarily involve Government, with a capital "G", grabbing the reins and coming up with smart regulation and fiscal policy. It's a thought-provoking speech.