Jonas Software Creative Journey from Vision to 4.7kg Trophy
Client News
29th January 2018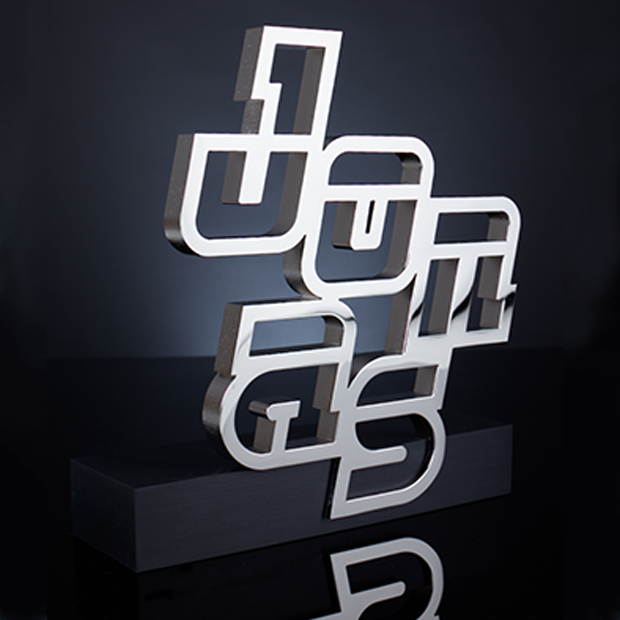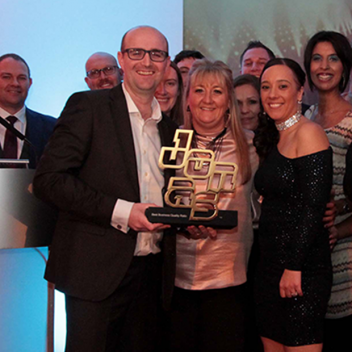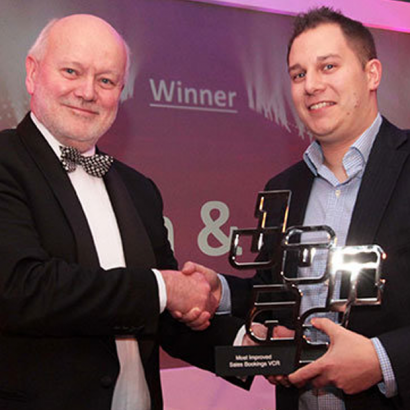 At the recent Jonas Software Awards, six exclusive and remarkable trophies were presented: five in silver and one gold. Initially, the client thought that some off-the-shelf cups would suit the occasion, but on visiting EFX's works and showroom at Ettington, they realised that commissioning an exciting, bespoke design from the EFX studio would have so much more impact and prestige. So began their creative journey.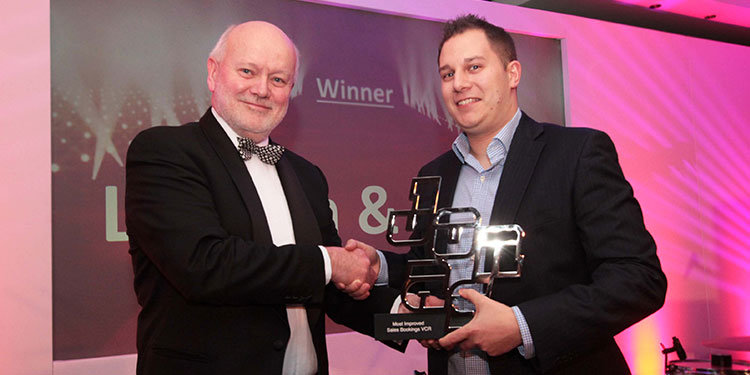 Bespoke solid aluminium trophies
The final trophies are made in solid aluminium and finished in polished nickel or gold plate, contrasted with an anodised texture and decorated with laser engraving. Each one stands 310mm tall and weighs in at an incredible 4.7kg. The option of precision-cut aluminium trophies particularly appealed, given Jonas's software has applications across many industries, including those of steel and aluminium.
In fact, the design and manufacturing process proved both fascinating and a revelation to the client. It commenced by sitting down in the EFX studio, discussing the vision for the event and the special trophies; the client also took the opportunity to call by a few times over the ensuing weeks, as the trophies progressed from vision to reality.
A spokesperson for the Jonas Software Awards stated: "We are delighted with the outcome and we are very proud of our trophies.  Having worked with the commercial and design team at EFX, I could not have wished for a more friendly and attentive team.  Throughout the design process, which was many iterations, the team took comments on board and evolved our brief to what I can only describe as outstanding! The awards definitely had the desired impact. Post event there was a 'buzz' amongst those teams that didn't pick up one of these accolades at our inaugural awards ceremony, on how they could achieve more next year and be in the running for one of the big shiny trophies".
"Thank you so much EFX, I would highly recommend you to anyone wanting a quality service with a quality product."