John Lewis Christmas Ad a Winner at Media Week Awards
Client News
6th November 2017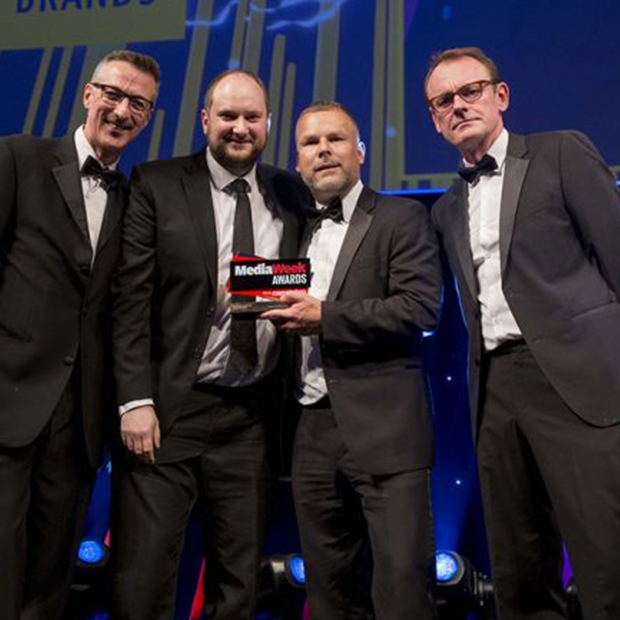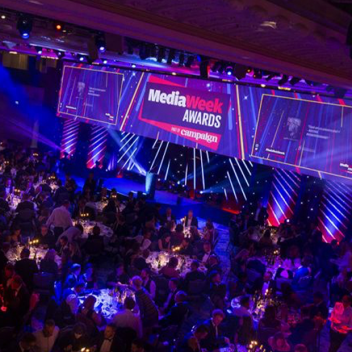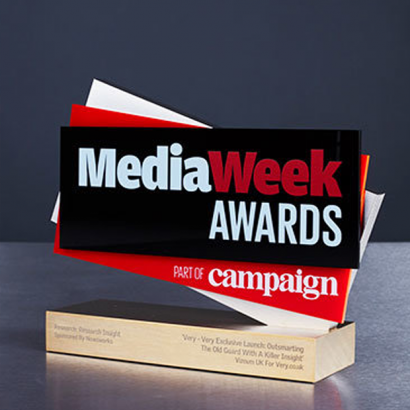 We are fortunate to have many clients that get in touch each year for their trophies for their annual events. The Media Week Awards is one such event. This year, EFX came up with a fresh re-design for the trophies: it reinforces the dynamic new branding of the event. Differentiated by the brushed gold, silver and bronze plinths, the trophies are made in a combination of nickel plated aluminium and acrylic, with laser engraved text.
The Awards celebrate the cream of the commercial media industry in the UK and the presentations took place on the ​12 October at the Grosvenor House Hotel, Park Lane.  It is always interesting to see who has won the trophies we have made and this year's Media Week Awards was no exception.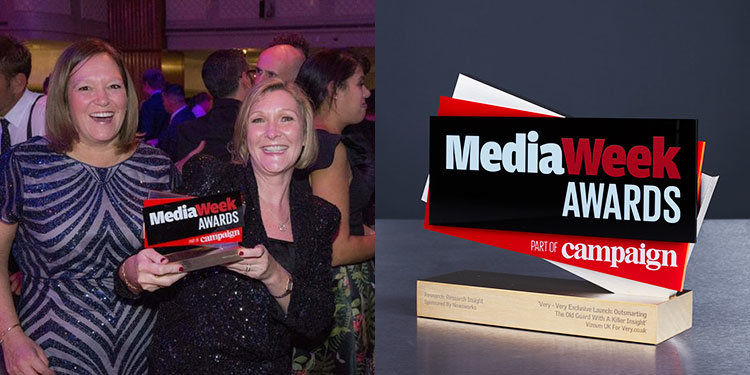 Remember the John Lewis trampolining boxer dog?
An all-time favourite has to be the 2016 Christmas campaign for John Lewis, which picked up a gold in the category of Media Innovation and a bronze for agency ​Manning Gottlieb OMD in the Media Idea – Launch category​. Remember the advert from Christmas? A frustrated boxer dog watches through the window as the wildlife of his neighbourhood bounce on the new trampoline constructed in the garden for his owners' little girl…and the dog's joyful reaction on Christmas Day when the patio doors finally open. It's interesting to see on social media that there is already lots of anticipation ahead of the 2017 Christmas campaign – what will the story be this year?
Other winners at the Media Week Awards 2017 included Continuity Bat, the story of how LEGO Batman became a self-appointed member of Channel 4's continuity team (Best Use of Content) and ITV in association with the National Lottery's successful campaign for the Rio Olympics with its I am Team GB (winner of the ultimate Grand Prix award).