Jade Glass Provides Added Sparkle to Rooflight Awards
Client News
22nd August 2016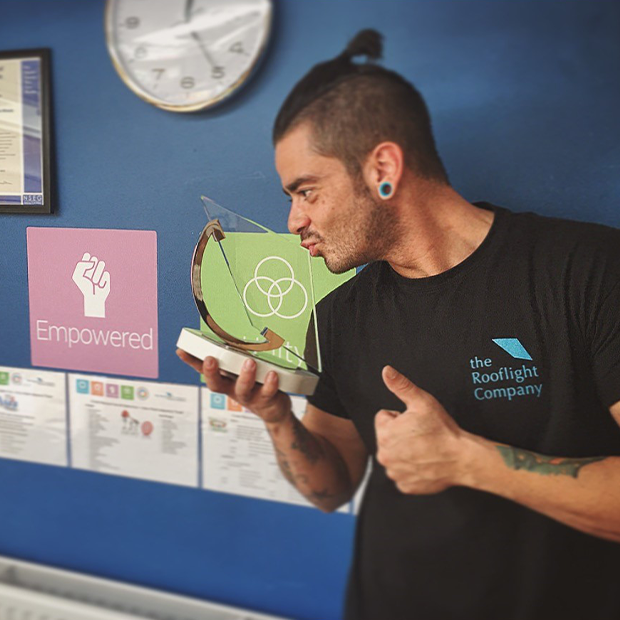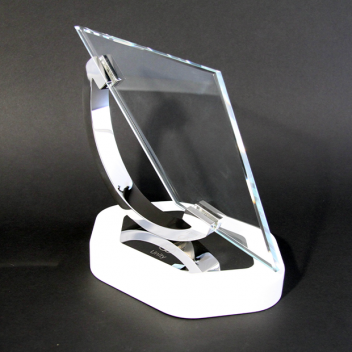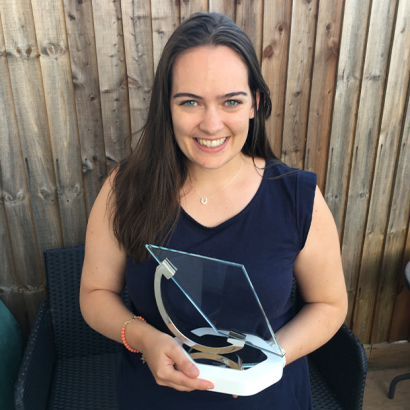 The Rooflight Company is a dynamic business with drive, passion and a conscience. Manufacturers of design-led, high performance rooflights, the company strives to make the right impression with both clients and its employees. Significant investors in workforce training and Winner of West Oxfordshire Employer of the Year Award 2016, the Rooflight Company actively promotes four core company values amongst its workforce: integrity, care, empowered and unity. Each year, four employees are selected by their peers as those that best fulfil these goals. Each of the selected 'ambassadors' is recognised by the company and presented with a prestigious and personalised perpetual trophy, recently manufactured by Special EFX.
Rooflight Awards capture essence of brief
The design of the trophies reflects Rooflight's logo and features the stylised window graphic, depicted in 10mm thick, jade coloured glass with bevelled edged and smooth to the touch. The white plinth is capped with a polished nickel-finished, engraved plate.
EFX was pleased to hear from its client that the glass trophies realised the original brief:  "We have received the awards trophies and they are stunning; they're very high quality and perfectly replicate our initial design concept. The four award winners from this year have received their trophies and they will hold pride of place on their desks until it is time to pass them on to the next winners."