Gold Plated Trophies Mark IWC's 30th Anniversary Celebrations
Client News
23rd July 2013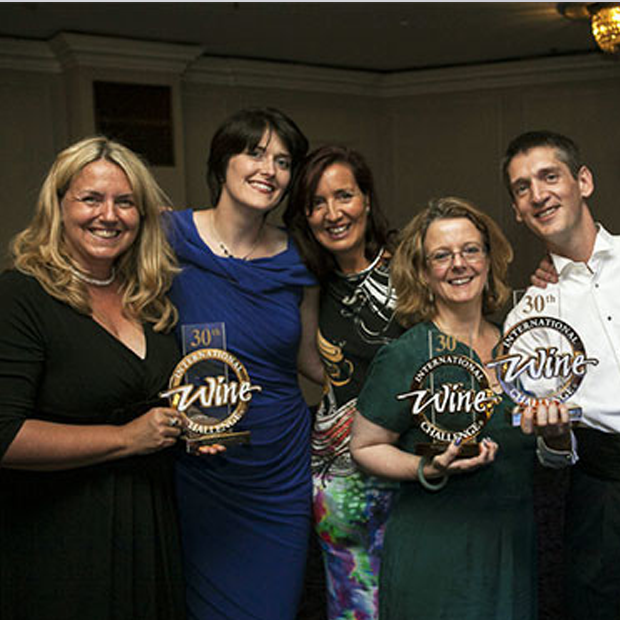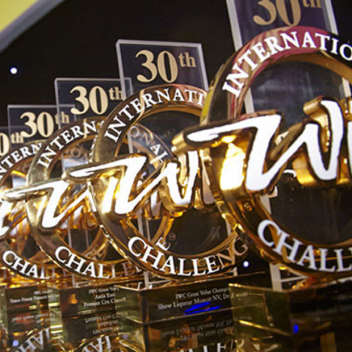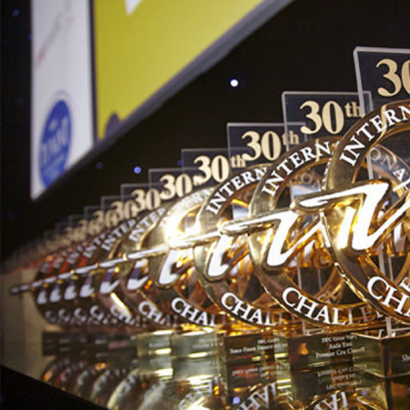 Liz and I headed off to London last Thursday evening as guests of the IWC (International Wine Challenge), which was celebrating its 30th anniversary. Liz designed the imposing, gold plated trophies for the special occasion and we were delighted to be part of the IWC's celebrations.
Best dressed award went to the Japanese contingent
The event was the coming together of the elite of the international wine world and was fabulously heady! Whichever way you turned there was a crescendo of babbling voices, in a multitude of languages. For me, the Japanese contingency was one of the highlights of the evening – they made an impressive entrance dressed in full Japanese traditional costume. An absolutely splendid sight, which was a wonderful way to highlight the importance of saké in the international world of wine.
IWC announces 42 winners
The awards part of the evening was fascinating – 42 of our trophies were presented to wine producers, merchants and individuals from across the world. I'm used to events when a celebratory comedian reads out the winners' names, but these were quite different. Announced and presented by the IWC, the Awards were a who's who of wine, complete with full background information and eye-catching visuals. Gradually, our sparkling, gold trophies spread out across the room, as one by one, they were presented and proudly taken back to winners' tables and much chinking of glasses.
I also couldn't help but notice the multitude of wine glasses on each table – not the normal two plus water glass! We each had five and were treated to gold award winning wines from around the world.
Souvenir coaster promotion
And, there was one of our EFX made decorative, die-cast coasters at each place-setting. Each one was inscribed with an individual serial number and five lucky winners will be announced in December, who will receive tickets to the 2014 IWC dinner. Everyone who registered their number will evidently receive a discount voucher for Harpers Wine & Spirit.
A trio of awards for Tesco
Fortunately for us, on the table next to ours was Laura Jewel, Master of Wines for Tesco.  She was kept busy, going up to collect three awards: Best Direct Merchant, Great Value Champion Sweet Wine and the Own Label Range of the year. She was thrilled to win the awards, especially as she and the Tesco buying team are charged with such a "broad church of buying".
Save