Italy Triumphs in World's Richest FootGolf Event
Client News
30th August 2016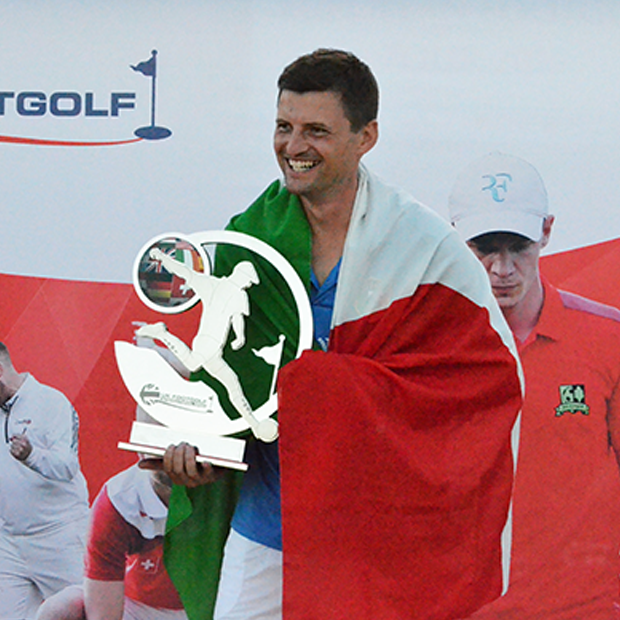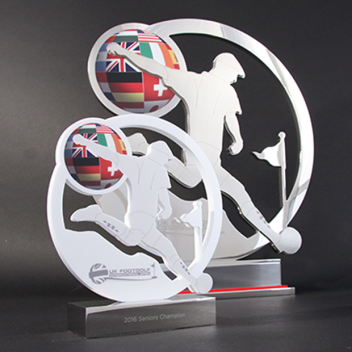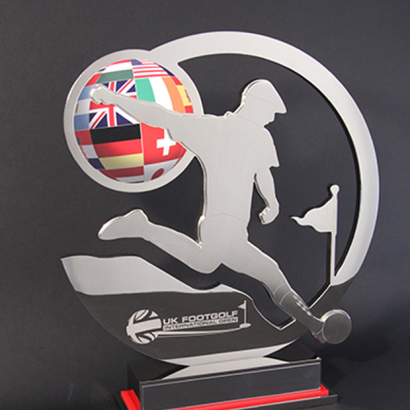 The fastest growing sport in the UK recently saw FootGolf's richest event, the UK FootGolf International Open go to Italian Marco Esposito who walked away with the £6,000 first prize and the amazing new trophy commissioned especially for the event.
The event which was held over three glorious days at UK FootGolf's HQ in Cambridge saw more than 200 players from 20 countries compete for the most prestigious award in this rapidly growing sport.
Despite more then 50,000 people playing the game in the UK each week on over 200 courses, the prestigious title of FootGolf Open Champion was won by Italians in both the Men's and Women's categories.
Fabulous new trophies were commissioned for the event, which EFX designed and produced. The winners' trophies feature the athletic form of a FootGolfer kicking the ball towards the hole. The international aspect of the inaugural event is highlighted with digitally printed of the world on the flying football. The contemporary style reflects the image of this relatively young sport and went down well with the organisers and players: "This is the premier event in World FootGolf and we wanted a trophy suitable for this honour. The guys at EFX were a pleasure to work with and the finished product they came up with is nothing short of spectacular. UK FootGolf have had many great comments from all over the world which is down to the vision and skills of EFX Awards".