International Tennis Federation Commissions Mega Trophy for Junior Masters
Client News
14th May 2015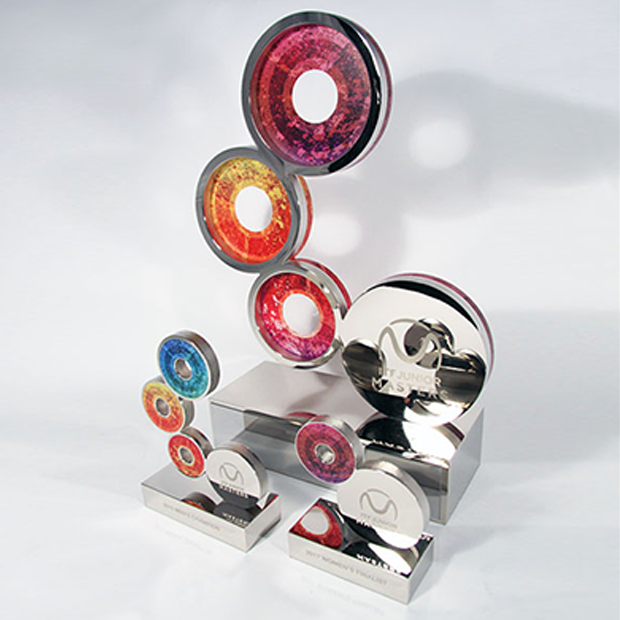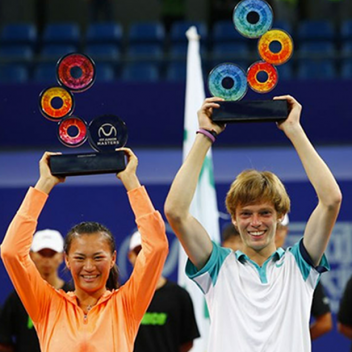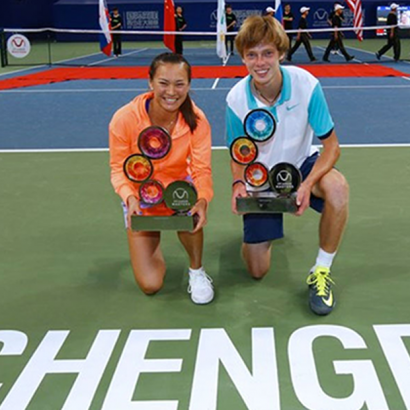 Creating a new trophy worthy of discriminating teenagers is quite a challenge. This was the task set Special EFX by the International Tennis Federation (ITF) when it commissioned championship trophies and winners' replicas for the first-ever ITF Junior Masters.  There was keen interest from the youngsters in the EFX design studio when that commission landed on the desk!
The chosen design hit the spot, so to speak. The shape reflects a contemporary take on a tennis ball, stylised with boldly coloured acrylic disks, each sporting a central hole. The perpetual trophies stand a mega 42cm tall and are manufactured in a dazzling mirror-finished nickel plate.  Janet Page, Science & Technical Administrator at the ITF emailed EFX after the Chengdu final to say the trophies had proved very popular with the youngsters: "The winners (and all participants) of the Junior Masters are likely to be the Grand Slam champions of the future, so it's great that their first major win was of a modern, unique trophy.  I hear they were glad that they did not have to somehow transport the large trophies home with them, but were thrilled with the smaller trophy to keep".
Both Andrey Rublev of Russia and Xu Shilin of China received replicas of the mega trophies, along with tournament prize money to help fund their future travel expenses. Gifted teenagers with big smiles.