Innovative Audi Q Power Awards Deliver Premium Impact
Client News
23rd March 2021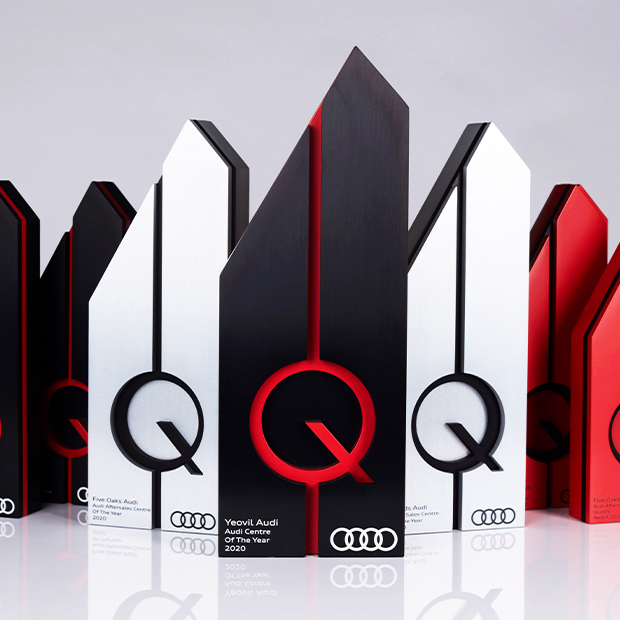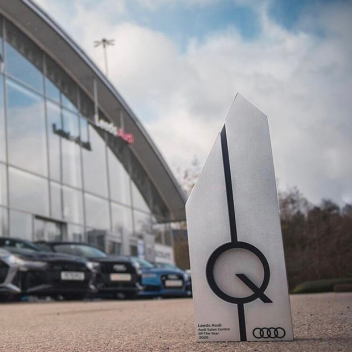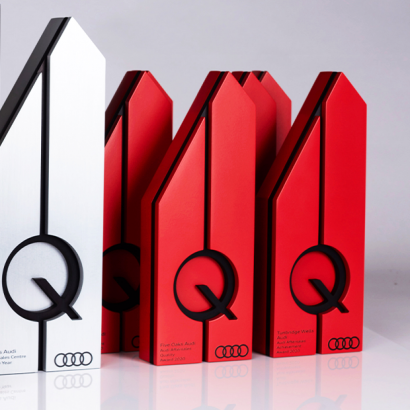 When the Audi network team approached EFX to create its annual Audi Q Power Awards, the brief emphasised innovation as a pre-requisite. The EFX design studio relished the challenge, resulting in the suite of awards being acclaimed by the client as "arguably the best we have had" and living up to the German luxury car manufacturer's legendary image.
On receipt of the 12 awards in February the client reported: "I think the trophies this year are arguably the best we have had, they look striking, premium and timeless. Thank you for all your work, patience and cooperation achieving such an iconic design, and for all the wrap-around service, which has been second to none; from delivering the initial samples to final distribution".
The Q Power Awards is an annual, high-profile event which has been running since 2009. The Awards both recognise and reward top-performing dealerships; winning is a much-coveted accolade amongst the Audi UK centres. Typically, winners' trophies on public display for several years and therefore the design not only needs to resonate as high value but achieve timeless appeal and powerful branding.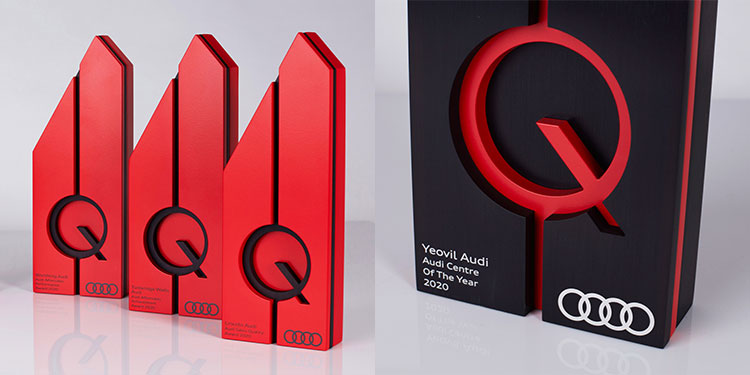 Innovative trophy design in anodised aluminium
Three sizes and three colours of award, clearly differentiate the 2020 categories and levels of recognition. The largest, awarded to the Audi Centre of the Year, stands 380mm tall. The innovative design of the Audi Q Power Awards is manufactured in matt finished, anodised aluminium and constructed from four shaped sections featuring bold graphics, including the iconic Audi branding. Presented in a branded, black presentation box, the individual trophies were shipped direct to the winners, in time for the national, virtual presentation event.