India Wins ICC Women's World Cup Qualifier 2017 
Client News
16th March 2017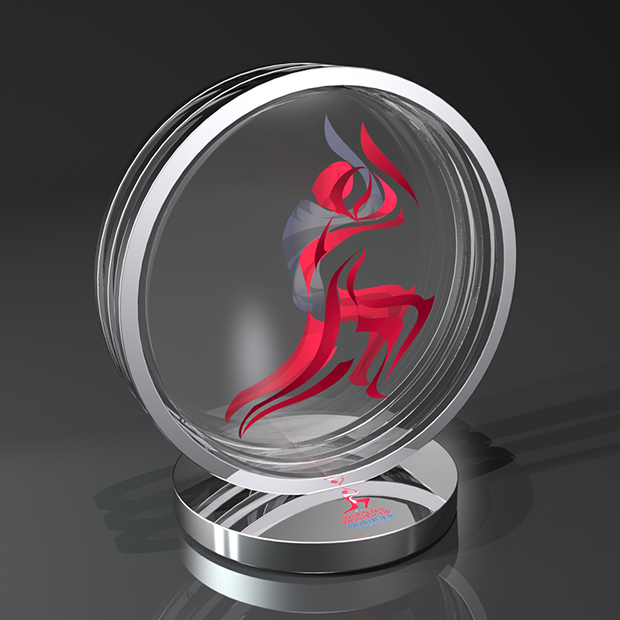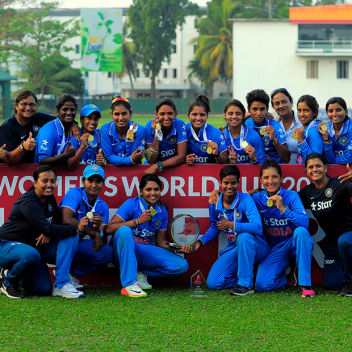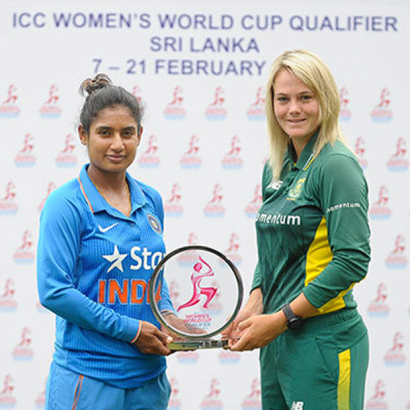 The ICC Women's World Cup Qualifier 2017 was always going to be fiercely fought competition. Held in Colombo, Sri Lanka 7-21 February, it offered the final opportunity for national cricket teams to qualify for this year's ICC Women's World Cup which is to be held in England this coming July. The 14 day event culminated with India needing nine runs in the last over to beat South Africa. India delighted its supporters by scoring the nine runs required, despite no score on the first four balls of the final six-ball over. The result crowned them champions of the tournament and sent them home with an impressive new trophy, designed and manufactured for the event by Special EFX. They had already qualified for the WWC by the time of the final.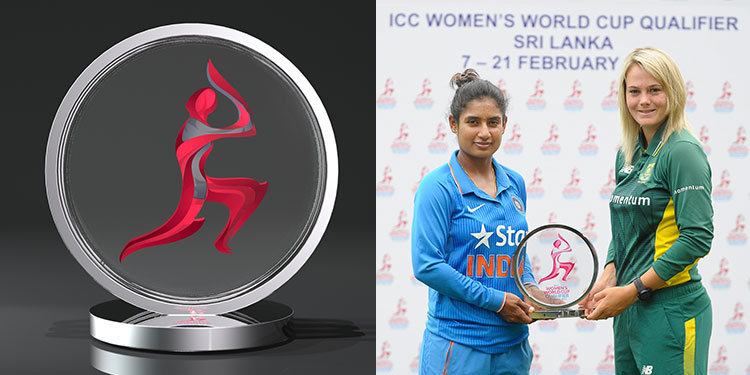 Good reaction to trophy on social media
Featuring the athletic form of a woman cricketer striking the ball, the trophy achieves a lovely sense of fluidity and movement thanks to the multi-layered production technique. The graphical design is featured across four layers making up the clear acrylic central disk and then framed in mirror-finished nickel plate. The design proved eye-catching and a natural focus for social media surrounding the event.
A spokesperson for the ICC confirmed: "The brief for the trophy was to be sleek and elegant – I think EFX captured this perfectly. The trophy was a very different design to what the ICC has produced before and was one of the main reasons it got such a good reaction on social media".
The eight qualifying teams for the ICC Women's World Cup event being hosted by England are: Australia, England, New Zealand, West Indies, Sri Lanka, Pakistan, South Africa and India. Tickets are reported to be selling fast!
Save