Inaugural Exhibition Awards Prove Global Success
Client News
27th August 2019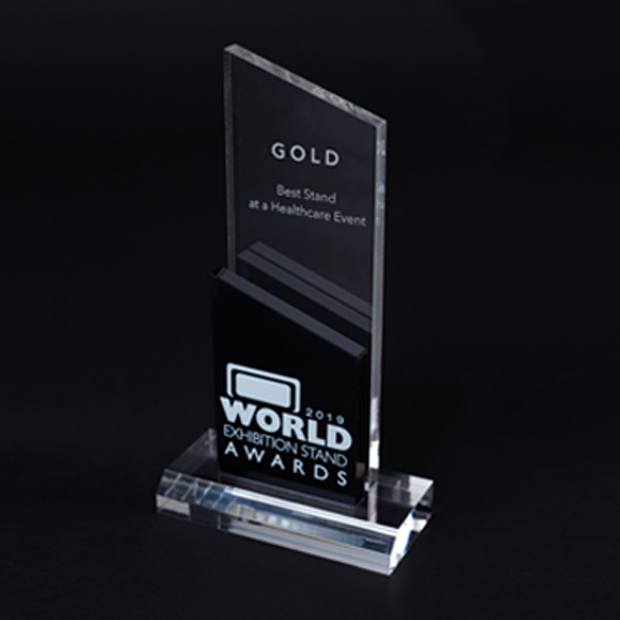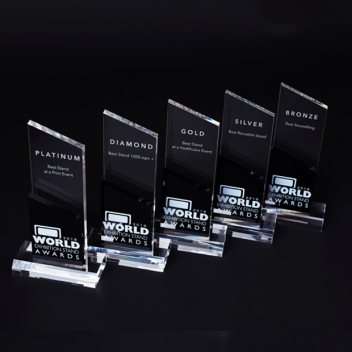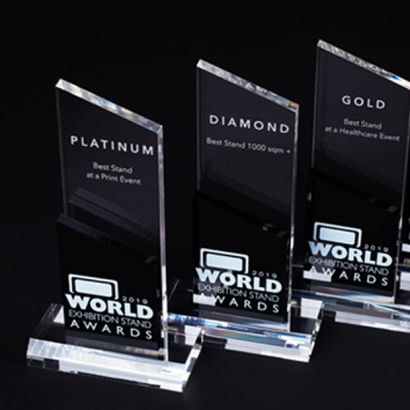 The inaugural World Exhibition Stand Awards have received an enthusiastic reception from this buoyant, international sector. The organisers report that the 2019 event attracted an outstanding quality of entries, from the largest to the smallest design teams, and that the 94 winners were suitably honoured with the Special EFX designed and manufactured trophy awards.
The specially created design selected by the organisers is a pitched column shape, depicted in contrasting clear and black acrylic and mounted on a plinth. One of five degrees of accolade is engraved onto the trophies: Platinum, Diamond, Gold, Silver or Bronze, whilst the stepped design helps to accentuate the silkscreen printed event logo.
The organisers of the World Exhibition Stand Awards wanted the trophy to be distinctive and recognisable: "We chose a design that featured the shape of the logo, and are very pleased with the quality of the finish".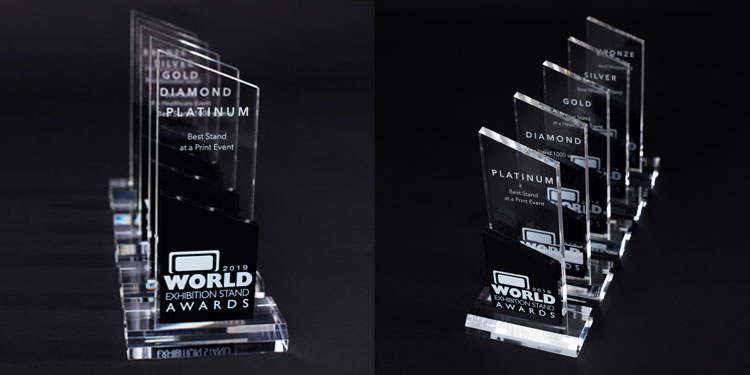 EFX delivers 94 exhibition awards around the world
An integral part of the service EFX provided was personalising each of the trophies with the winner's names and packing and despatching around the globe the much-anticipated trophies. Given the international reach of the Awards, the winners were announced and celebrated online and through the trade media rather than at a single ceremony.
The Awards recognise not only outstanding stand creativity and architecture but the unique experience of the visitor too. Drama, visual spectacles and 3D interaction are but some of the elements which caught the attention of the judges.
The global industry racks up some impressive statistics: over 31,000 exhibitions per annum, with over 4.4million companies exhibiting and 260 million visitors. This new, annual Awards event has, in its first year, successfully created international recognition for the industry and reportedly has brought players in the sector closer together.