Impressive Football Trophy Created for New Seaside Tournament
Client News
15th August 2017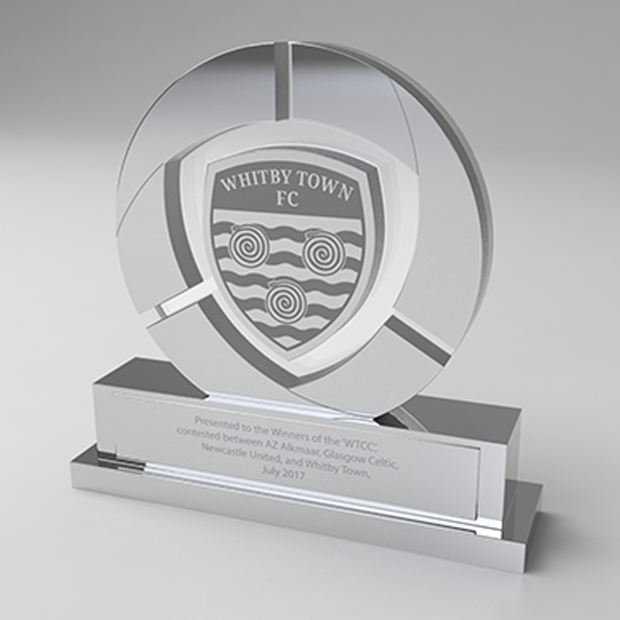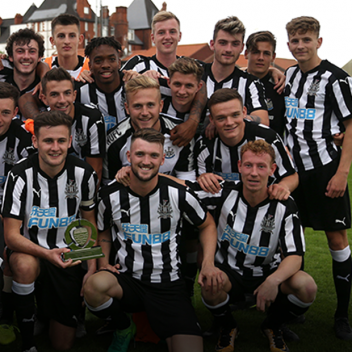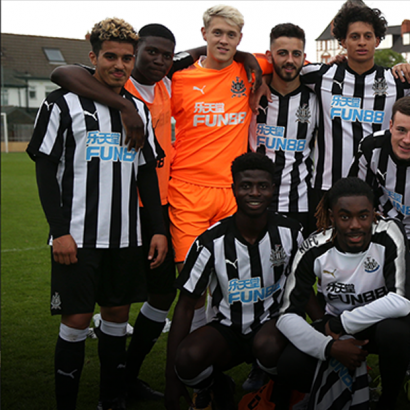 Commissioning a bespoke sports cup on behalf of any event is a responsibility. Only when organisers, sponsors, club owners, fans and the winners all say they like it do you know you have made the right decisions. Recently, Just Watch Events had the responsibility of ordering the first ever Whitby Town Challenge Cup and contacted Special EFX.  The design for this new football trophy not only had to be unique and special but it needed to be designed so that it would travel well and could be easily updated with the winners' details.
Thankfully, all those involved love the new cup.  A spokesperson for the event explains: "It can be so hard to visualise the design of a cup from the initial drawings, but we couldn't be happier. EFX met the brief that we gave and supplied a quality and heavyweight cup in a protective box, including cotton gloves to avoid us getting fingerprints all over it before the presentation! We will definitely be using EFX going forward for any replica requirements."
Nickel plated aluminium and acrylic football trophy design
The impressive Whitby Town Challenge Cup is made in polished nickel plated aluminium with a mirror finish. The individual decorative elements are set against an acrylic back-drop and mounted on a plinth with inset magnets to hold the winner's plate in place. Whilst the cup was presented to the winning team on the day, the winners' plate was engraved after the event and forwarded to the club for attaching to the magnets.
Whitby Town FC announced they were the to be the first host club for the new Club Challenge Cup competition earlier this year. Newcastle United, Celtic, Whitby Town and Dutch club AZ Alkmaar competed for the title and trophy. Billed as a weekend of top-flight football by the seaside, the event took place at the height of the resort's holiday season, July 27 -29th. The Club Challenge Cup tournament was initiated by former Whitby town chief and current Professional Football Coaches' Association chairman Dave Richardson and club sponsor Graeme Hinchliffe, following a chance meeting while strolling along the beach.
Newcastle FC wins trophy
The event was a huge success and won by Newcastle FC's young team of reservists. The outing and competition was enjoyed by all and looks set to become an annual fixture.