How to Win an Epic Movember Trophy
Client News
31st January 2018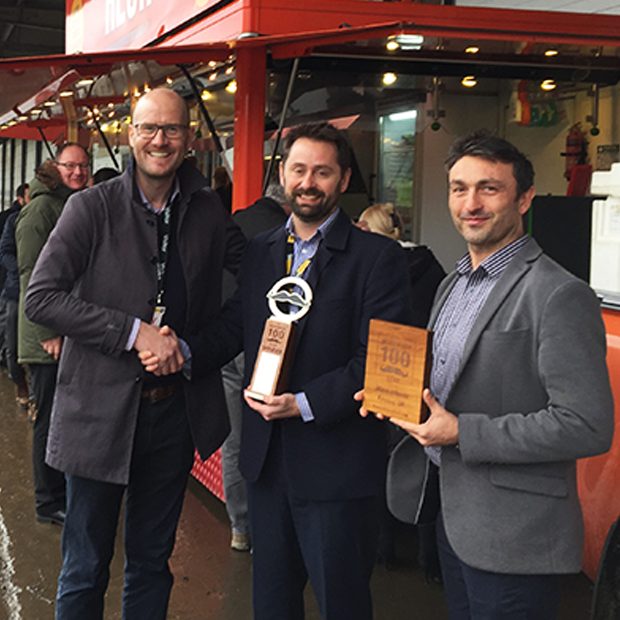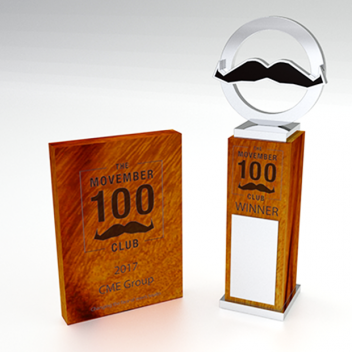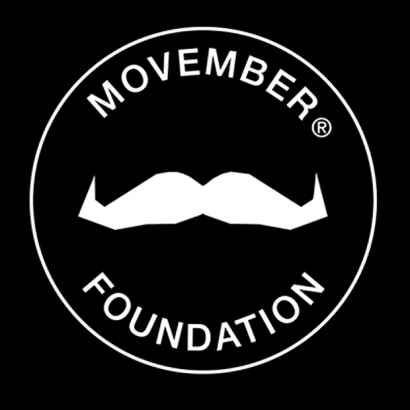 When a client comes along and says they need a perpetual trophy comprising a "big lump of wood at the bottom, with a metal rod attached to a large iconic MO" the brief is clear. MO, otherwise known as Movember, is synonymous with the annual campaign when thousands take to growing a moustache aka Mo, to raise awareness and vital funds for men's health.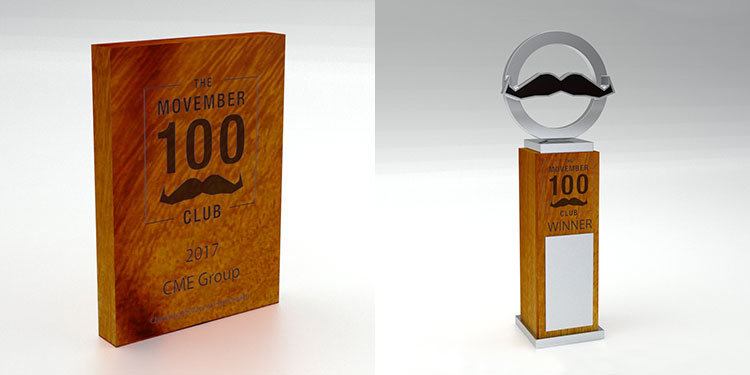 Epic trophy with MO moustache
Tapping into the power of teamwork in the work place, the Movember Foundation introduced the Movember 100 Club in 2017; a key annual campaign is to inspire corporate teams to band together to raise £10,000 or more. This will be an annual event and apart from the obvious kudos of winning, the ultimate accolade is the winner's trophy, which has been manufactured especially by EFX and is a perpetual design.  The "big lump of wood", otherwise known as a plinth, is made in sustainable iroko, laser engraved and features a brushed stainless steel name plate, magnetically attached. The iconic MO emblem of the legendary moustache stands proudly on the plinth, manufactured in solid aluminium, finished in brushed nickel plate and digitally printed.
Finning UK were the ultimate winners for 2017, raising an impressive £21,274. The presentation photograph, shown here, complete with macho trophy is not your typical PR shot, featuring as it does a Heck Sausage outlet…however, the latter is evidently one of Movember's corporate supporters and worthy of a mention.  Each of the 14 teams that topped £10,000 were likewise awarded an EFX-produced Movember Top 100 Club trophy, made in iroko and laser engraved.
The Movember Foundation raises funds for the treatment, prevention and research into men's health and focuses on testicular cancer, prostate cancer and mental health and suicide.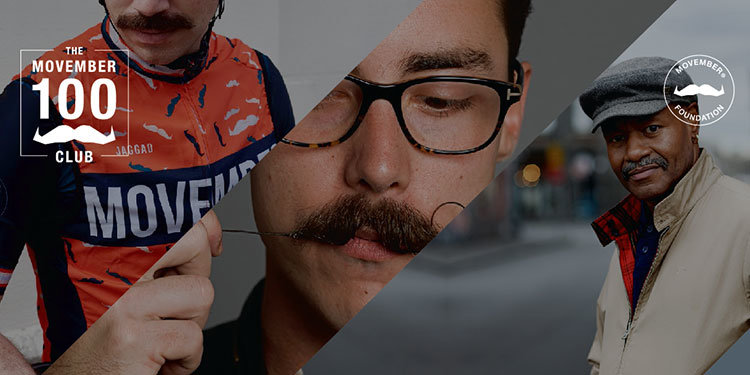 If you and your colleagues are feeling a hairy spurt coming on, why not get involved in the 2018 campaign?