How to Refresh a Winning Trophy Design
Client News
28th January 2015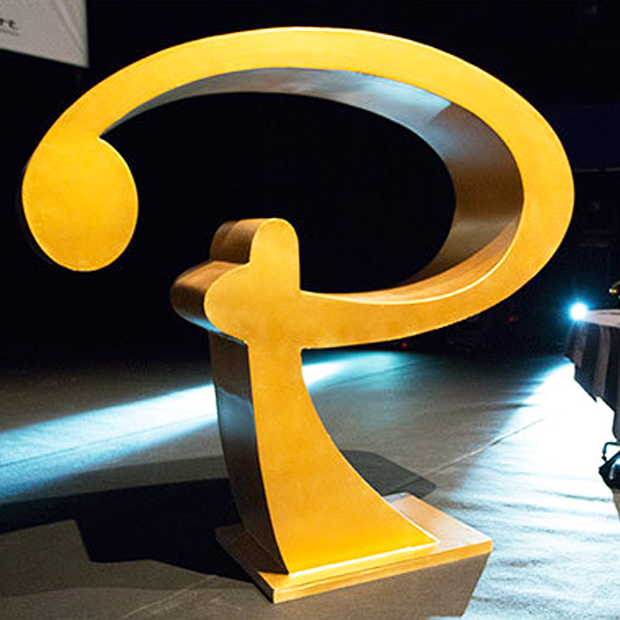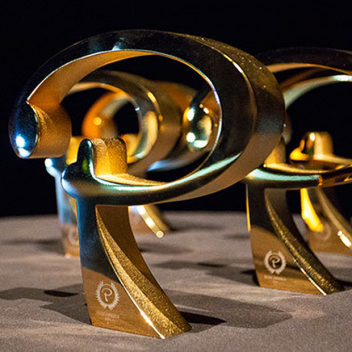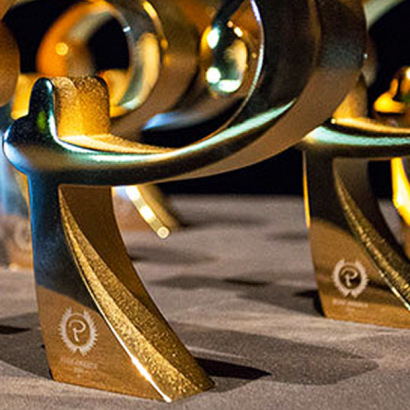 The PURE Awards were first introduced in 2013. EFX designed and made elegant monogram trophies for the event, in rich sapele wood. One year on, PURE got in touch with the sales team to order trophies for the 2014 Awards, which were to be held at the Palais des Congrès, Marrakech. The request was to build on the brand awareness successfully achieved in the first year, whilst maintaining the original appeal of the design.
Using the original 'P' design, EFX updated the 2014 trophies, manufacturing them in gold plated aluminium, which accented the elegant curves of the logo and struck a high value note. James Sprawson, Head of Creative Studio at Beyond Luxury Media commented: "Having designed a few awards, it was a real pleasure to work with a company that provided me with exactly what I needed, meeting my demands for the awards event. The service throughout the development stages to production and the finish article was top drawer and I look forward to working with EFX on my next project."
The Pure Awards have become an integral part of the annual PURE conference and travel trade show. They celebrate those tourist destinations and companies which provide out-of-this-world travel experiences. The winners this time included Ultima Thule Lodge, which provides luxurious, sustainable holidays in the wilderness of Alaska and which collected the Transformational Travel award, whilst the company Andbeyond was named winner in the Community Engagement category for its experiential game reserve vacations.