How Charitable Giving Awards are Changing the World
General News
18th January 2017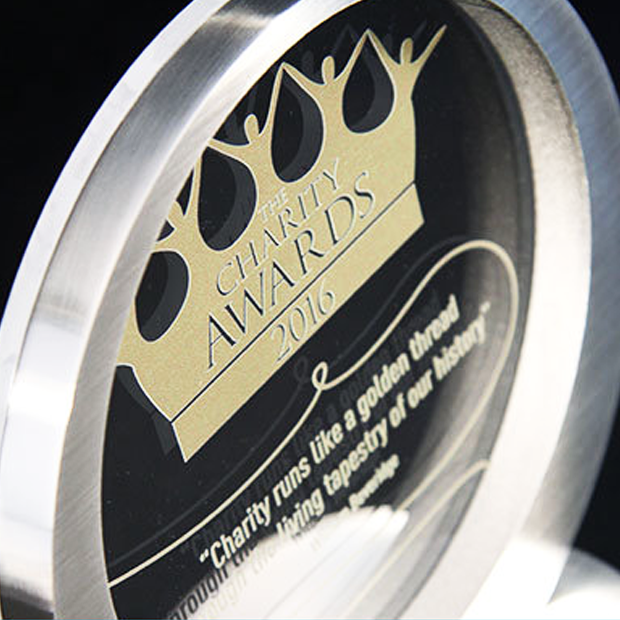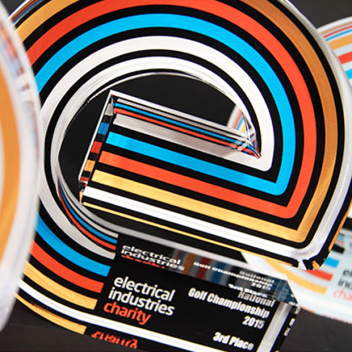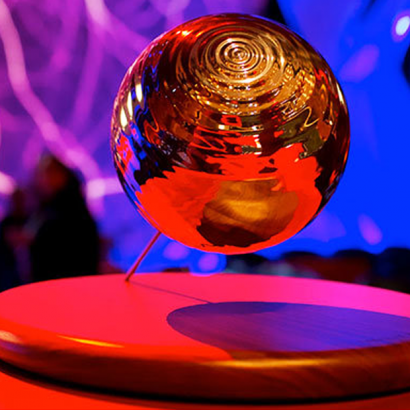 Around the world a host of charitable and not-for-profit organisations work tirelessly to make a positive difference to those in need. The people involved go largely unnoticed and many are unrewarded. However, charitable giving awards shine a spotlight on some of these remarkable people and acknowledge their dedication and commitment.
Raj Panjabi of Last Mile Health wins TED Prize
One which caught my eye the other day was the announcement of  Raj Panjabi as the winner of the $1 million TED Prize for 2017. Never heard of him? Well, he is a remarkable man from Liberia who set up the non-profit medical organisation Last Mile Health. In a country where many people live days away from any medical help, death from preventable diseases is prevalent. Raj Panjabi and Last Mile Health have established community health workers across Liberia in partnership with the Liberian government. In the last year alone, it has carried out 42,000 patient visits, treated close to 22,000 malaria, pneumonia and diarrhoea cases in children and launched a training programme to fight Ebola. In April he will be presented with his TED prize and $1 million to help him provide even more far-reaching, medical help.
Schwab Foundation honours Nina Smith of GoodWeave
Back in 2016, I came across Nina Smith, who was announced as the winner of the Social Entrepreneur of the Year by the Schwab Foundation. A lady from the US who is transforming lives for the better as Chief Executive of GoodWeave, the international, not-for-profit organisation working in the rug industry of India, Nepal and Afghanistan. Children forced to toil for up to 16 hours a day making rugs are offered a second chance at childhood and given an education. Nina Smith's leadership in the anti slavery movement is making serious inroads into reducing child slave labour.
Charity Awards spotlights Mark Goldring of Oxfam
Here in the UK, The Charity Awards annually recognise the inspiring work undertaken by UK charities. It announces the ten organisations its judges consider outstanding. Whilst all these charities would no doubt agree that effective team work is always essential, the Charity Awards also honour one individual each year: the Daniel Phelan Award for Outstanding Achievement. In 2016 Mark Goldring , Chief Executive of Oxfam GB was given this particular honour and presented with a trophy for his exceptional voluntary sector career. In his acceptance speech, Goldring was reported as saying: "We get to champion these causes but we don't expect to always be thanked or popular for doing it". These telling words highlight why receiving an award for working in the charitable giving sector is for many a truly astonishing honour, which they proudly accept.
Three people in three different countries, all making a remarkable contribution to mankind. I doubt we would have heard of them if it wasn't for Awards. Whilst some win grants to further their charitable work, others win opportunities to network and access much-needed funds and others gratefully accept their trophy and the surrounding publicity and use it productively to further their work.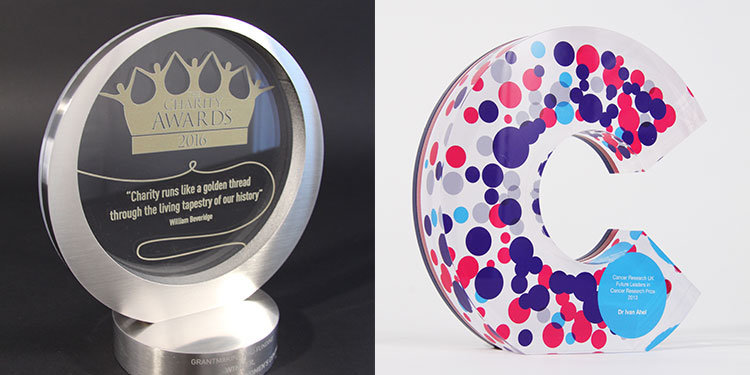 Since its inception as a bespoke manufacturer of original and creative awards and trophies, EFX has been delighted to produce trophies for many awards schemes in the charitable sector. Interested in some fresh ideas for your Awards – please do get in touch.
Save
Save
Save