Hooked on Awards at the Pot and Fin
Client News
15th January 2015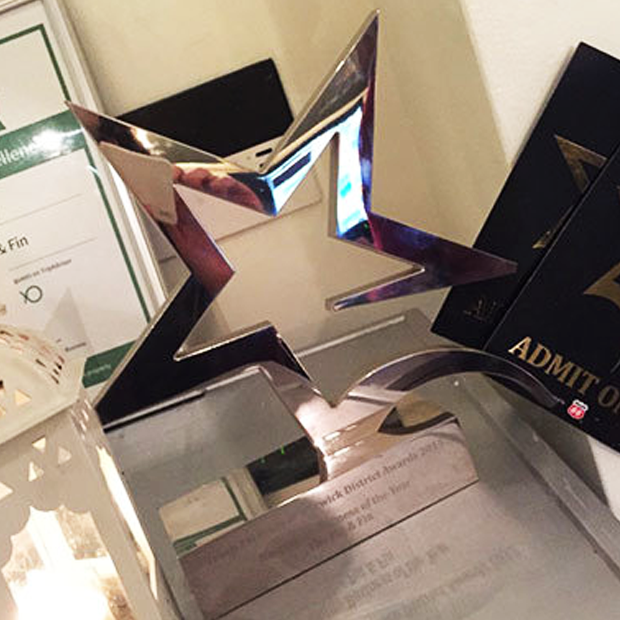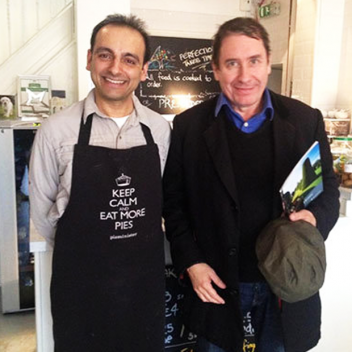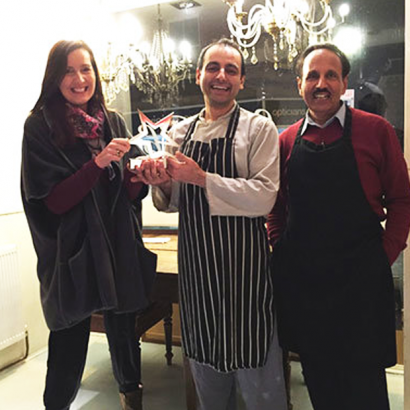 I had a very fishy, serendipitous moment last week. I came face to face with one of our EFX-made star trophies, over a portion of fish and chips! Hungry and disinclined to cook, my husband and I popped into neighbouring Warwick only to discover our favourite restaurant was closed.
However, walking back to the car we came across the Pot and Fin – fish and chip takeaway and restaurant. And there on the wall, behind the counter, was one of the Pride of Warwick District Awards star trophies, which EFX had manufactured at our works just down the road.  We were "hooked"! Dinner was solved…
Hospitality Business of the Year Award 2013
It turns out that the Pot and Fin opened up four years ago, in Brook Street, near Warwick Castle. It has already won Warwick's Hospitality Business of the Year Award, come top in Warwickshire and in the top 25 in the national Fish and Chip Awards 2014, AND been awarded the Certificate of Excellence by Trip Advisor. Not bad, considering Sundeep, whose business it is, was a Head Hunter in London prior to opening the Pot and Fin. "I had a mid-life crisis and had two options, either tour the world on a motorbike or open a restaurant and let the world come to me", he explains.
Famous fans of Sundeep's unique recipes
Having indulged in Sundeep's fish and chips, I can fully understand why the Pot and Fin is collecting awards and trophies like a fisherman collects jumpers…they were just divine. I'm not the only one to comment, Jools Holland waxed lyrical about the mushy peas, the Deputy Chief Constable for Warwickshire Police raved about the local pear juice, whilst the Head of Amnesty International is known to be a fan. The fish is fresh, the recipes unique to the Pot and Fin and all the cooking is done on site, including the special beef dripping for the batter.   They even do vegetarian fish and chips, which captures the aroma of the sea with a seaweed wrap around halloumi. I never knew fish and chips could be so mouth-watering.
Winning awards and accolades reels in the punters
Winning awards means a lot to Sundeep and his team: "Our footfall has steadily risen and I'm sure winning the Hospitality award has got our name better known, along with some great Trip Advisor reviews".
The Pot and Fin has also been reviewed by American travel writer Rick Steves. Sundeep noticed a chap writing in the restaurant and asked him what he was doing. Rick Steves said he was a travel writer but Sundeep thought he was after free chips, so he gave him a bit of hard time! Despite no free chips, Steves' review continues to attract lots of American visitors in search of English delicacies such as mushy peas, curry sauce and pickled eggs!
If you are interested in commissioning your own Star Trophies or are looking for innovative ideas for some awards, please do get in touch with EFX on T: 01789 450005 E: award@efx.co.uk