Honed Green-Slate Trophies Mark Inspirational Historic England Heritage Schools
Client News
7th October 2020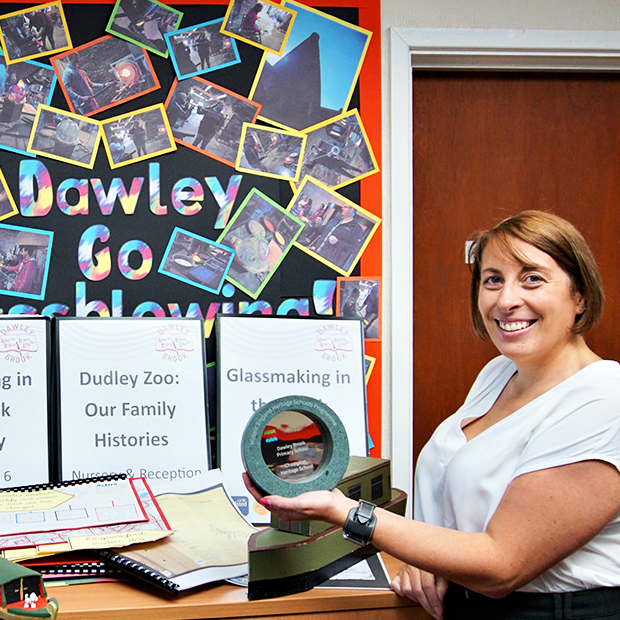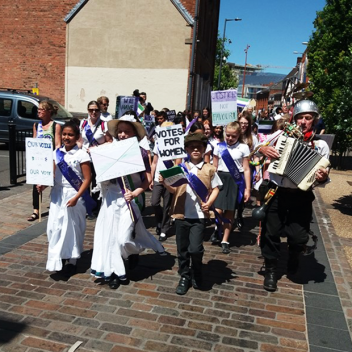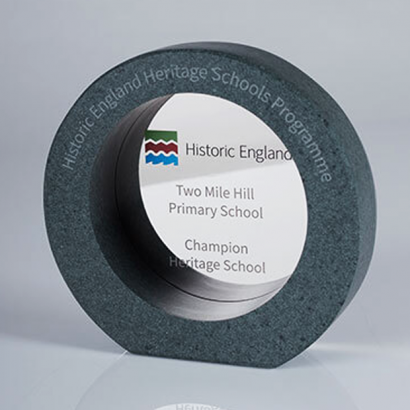 Eight schools across England have become the first ever Champion Heritage Schools, as designated by Historic England. Special EFX took great pleasure in creating the custom-made, green-slate trophies, to mark the occasion and which were presented September 2020.
Historic England has run its Heritage Schools Programme since 2012. This supports teachers when planning curriculum activities about local heritage and the historically significant people, events and built environment in their area. An excellent illustration of what this can mean comes from the Hall School in Glenfield, Leicestershire, which produced a variety of projects for the children to experience, including a mock suffragette rally.
The eight trophy winning schools will continue to work with Historic England, whilst sharing best practice and acting as a beacon for other local schools.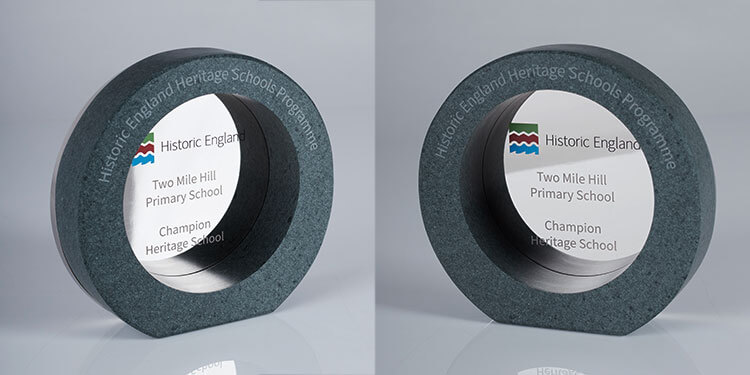 The green slate trophies combine beautifully honed stone with a central mirror-finished plate section, digitally printed with the colour logo and winner's details.
The process of developing the trophies proved to be an enjoyable experience for all concerned, as explained by Historic England's Local Heritage Education Manager for the West Midlands. "When we began looking for an appropriate trophy we wanted to use a design and materials that would reflect the significance of this new award and make the launch day, of 24th September, extra special.
"Our conversations with the Special EFX Account Manager, Shelley de Ruiter were thoroughly positive. What stood out was Shelley's genuine interest in what the Heritage Schools Programme involves and what makes these schools so outstanding.
"We were impressed by the speed with which several design options were sent to us and how flexible Special EFX were as we refined our design details. The four week lead in time was remarkably quick and suited our timetable perfectly. I hugely enjoyed a tour of the factory and an overview of the manufacturing process, on collecting one of the trophies. The Heritage Schools Team, and the Champion Heritage Schools, are all extremely pleased with the outcome – a trophy that exudes both class and gravitas."
Header Image – (Left) deputy head teacher Matthew Walter and head teacher Lisa Maskell of Dawley Brook Primary School, Kingswinford, with their Champion Heritage Schools Trophy (Right) The Hall School on a Suffragette march © Historic England