Helena Morrissey Wins Variety Catherine Lifetime Award
Client News
16th December 2016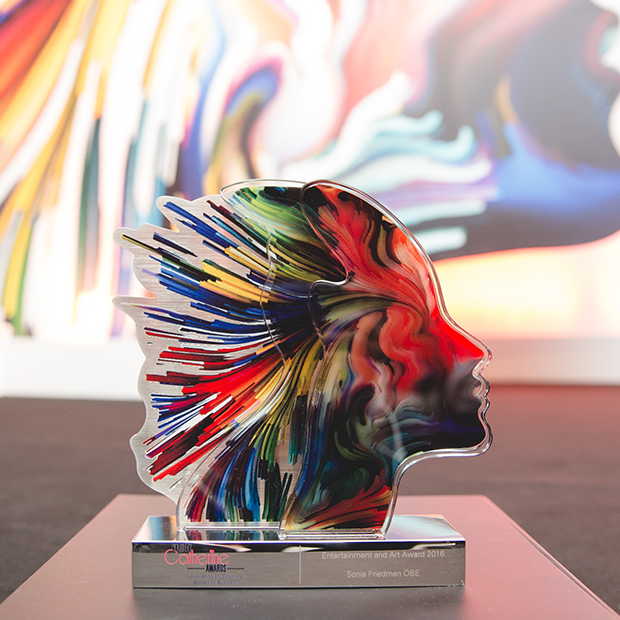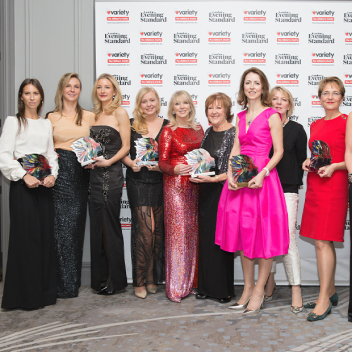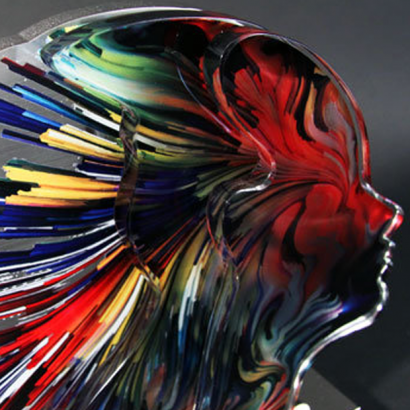 The glass and aluminium trophies created for the first ever Variety Catherine Awards are a breathtaking, three-dimensional interpretation of the original client-supplied artwork. Produced by Special EFX, the manufacturing process for these unique trophies proved complex and demanding. "I can only say a huge thank you! The awards look absolutely sensational. Each and every winner commented on how beautiful they are. I can't thank you enough," wrote EFX's client.
Glass and aluminium trophies make unique design statement
Standing almost 23 centimetres tall, the stylised head comprises two stepped layers of flame-polished glass, each digitally printed in colour on the reverse. These are mounted on a third layer of brushed nickel-plated aluminium, which is likewise digitally printed, whilst the reverse and podium are laser engraved. The combined artistic effect creates an intensity and wonderful sense of motion to each piece.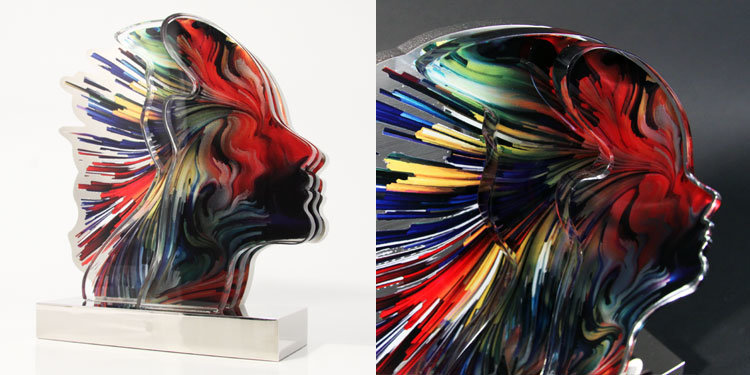 The Variety Catherine Awards were presented 29th November at the Grosvenor House Hotel and the occasion was hosted by TV presenter June Sarpong. This new initiative, which is to become an annual event, celebrates women in business whilst raising funds for sick, disabled and disadvantaged children across the UK.
The Lifetime Achievement Award 2016 went to Helena Morrissey CBE, Non-Executive Director, Chair of Board of Newton Investment Management. Other Award winners included Jane Lewis, Founder of Goat Fashion (Retail and Fashion Award), Avril Owton MBE, Director of the Cloud Hotel (Inspirational Award) and Charlotte Pearce, Founder of Inkpact (Rising Star Award).
Save
Save
Save