Heavyweight Rail Trophies Make Right Impression
Client News
21st February 2017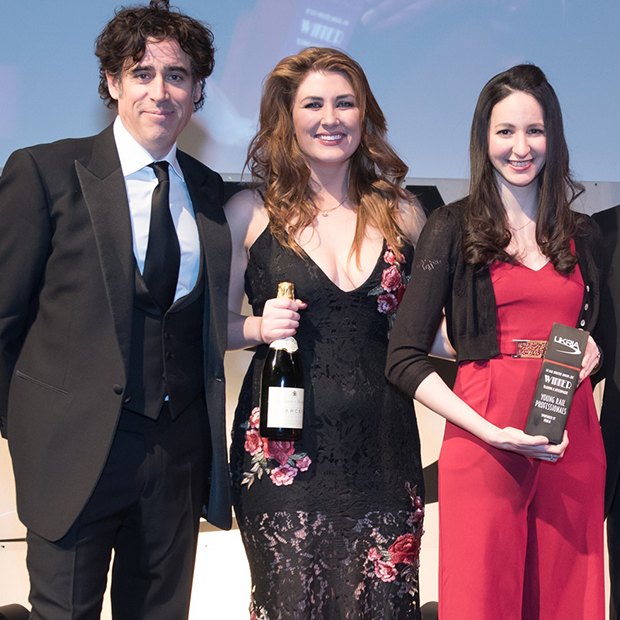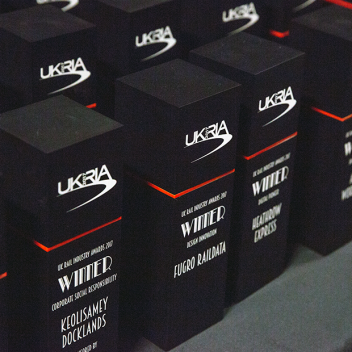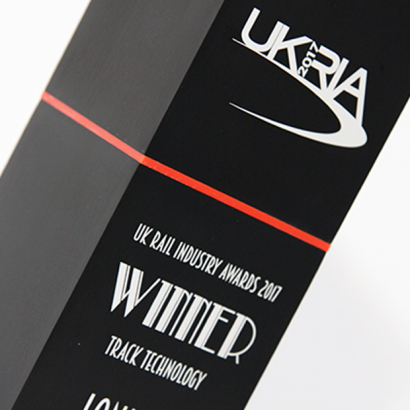 The trophies for the UK Rail Industry Awards 2017 (UKRIA) created an immediate response from winners when they were presented with them. The organisers reported: "So many people commented on stage and after the event on how amazing and purposeful the trophies felt and that it was great to receive an award of such substance". Each one weighs over four kilograms and is made in a striking black anodised finish from solid aluminium spliced with a layer of red acrylic and then engraved.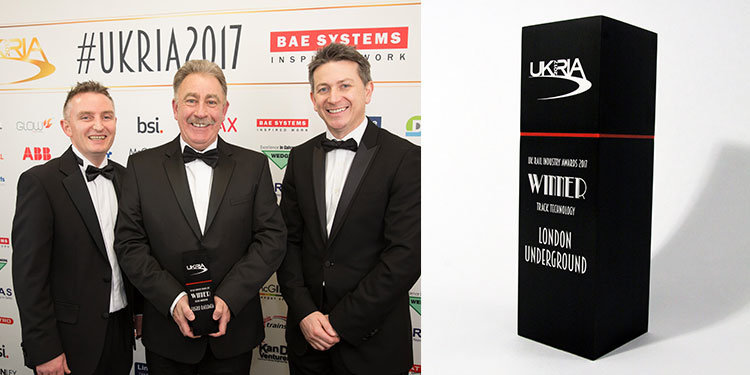 The Awards were hosted by Rail Technology Magazine to celebrate outstanding innovation and excellence in the rail industry. Actor Stephen Mangan compeered the event at the Battersea Evolution, 9th February and Sir Peter Hendy, current Chairman of Network rail and formerly the Commissioner of Transport for London, was the keynote speaker.
The distinguished panel of judges was tasked with deciding the winners of 23 categories, including Operator of the Year won by Rail Operations Group, Passenger Safety awarded to Grand Central Rail and the Apprenticeship Development Scheme award presented to Linbrooke Services.