Hard-Earned Sweet Success at AB Sugar
Client News
21st April 2017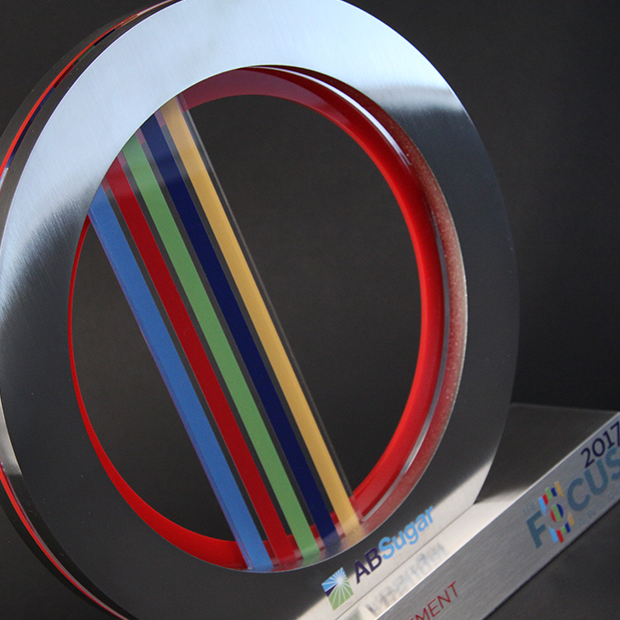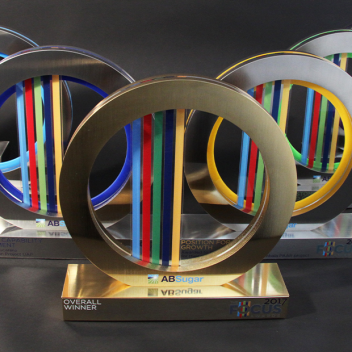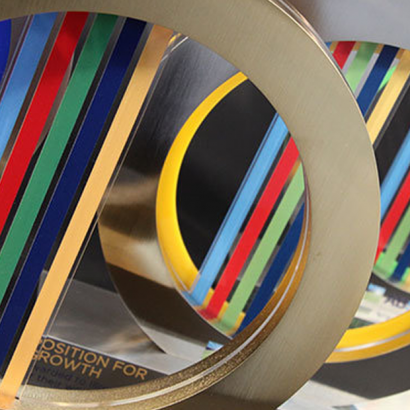 AB Sugar's internal recognition scheme was launched in 2013 and attracts a high level of interest throughout the company, which employs around 32,000 people across 10 countries. The Focus Awards recognise and celebrate exceptional projects or initiatives that have delivered significant and business benefits in line with strategic goals. Nominations for each of the six category awards were reviewed by steering committees, which then agreed on a shortlist and the six ultimate winners. The categories include Position for Growth, Health & Safety Excellence and Drive Business Performance Improvement.
The overall winner was voted by the 60 delegates of the Group's annual Leadership Forum, which was held in Cape Town at the end of February. A representative from each of the category winners was asked to set out a stall at the Forum and pitch for the top spot of overall winner.
AB Sugar approached Special EFX to create a new and innovative design of trophy: "Having had the same trophies for three years, we were keen to refresh it, which is when we discovered EFX. Their creativity, professionalism and craftsmanship exceeded our expectations and the recipients of the awards spoke of the difference in quality when collecting theirs. Double the quality for half the price!"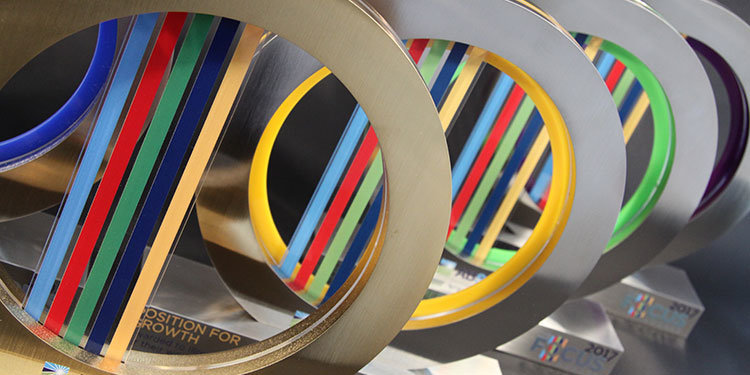 Pierced acrylic trophies created for internal recognition scheme
The design of the main category awards in the internal recognition scheme exhibits a sophisticated layered approach, achieved using pierced acrylic, framed by brushed nickel plated aluminium and mounted on a solid aluminium base. The six category versions were each colour-themed and digitally printed, whilst the overall winner's trophy was differentiated with a brushed gold finish. Small-sized replicas were presented to nominated team members as a permanent recognition of their outstanding achievement and contribution to AB Sugar.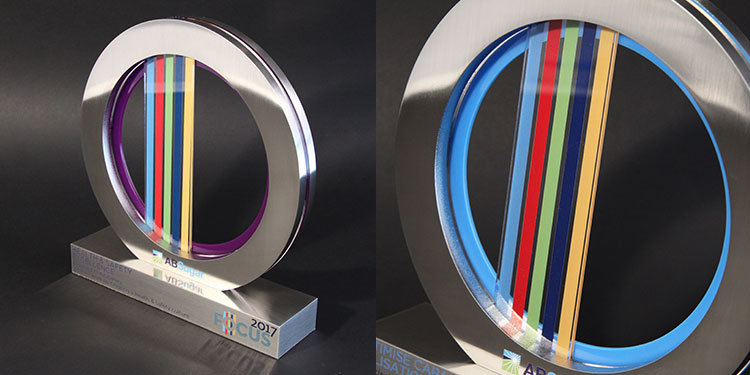 Save