Happy Birthday to the Asian Awards – an Honour for all Concerned
Client News
20th March 2020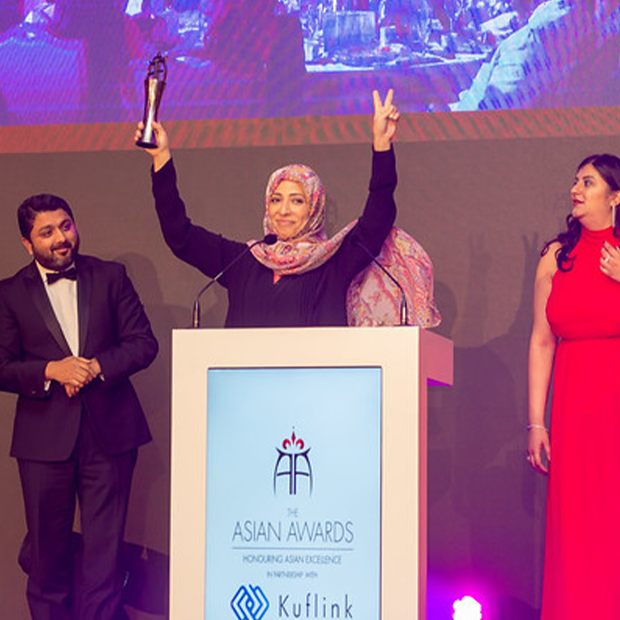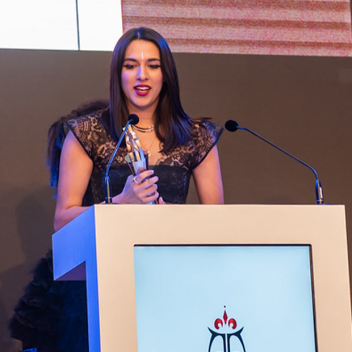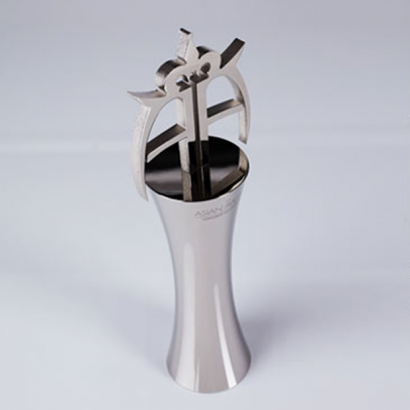 Special EFX celebrates its 16th birthday this year. Maturing and forging ahead, the company has been fortunate to pick up some great friends on the way. Melanie Osborne, Sales Director at EFX, recently met up with Paul Sagoo, founder and organiser of the internationally acclaimed Asian Awards, which is about to celebrate its 10th birthday. Melanie and the EFX team have been working with Paul since day one and are proud to be part of such an amazing journey.
High quality awards and customer centric
"When we designed the trophies for the first Asian Awards, we had no foresight of the event's illustrious future and yet Paul shared his vision with us. That was enough and we created a beautiful design to live up to his aspirations. Each year, it is a noteworthy day when the list of Asian Award winners arrives and I can't help but be thrilled that the EFX family is playing a part in making such a prominent and celebrated event such a success."
Paul likewise appreciates EFX's commitment to quality and service: "When putting on awards of this calibre, having partners you can rely on and whose commitment to quality and customer care are paramount. EFX have been consistent each and every year in their ability to produce high quality awards but more than that they are very customer centric and no job is too much of an issue or too difficult to achieve. They are our longest standing partner for good reason."
Melanie and Paul recently met up at the EFX showroom to discuss this year's trophies and for Paul to have a look around the factory. The Awards honour exceptional people within the worldwide Asian community and from the outset the event established itself as a major platform to showcase their achievements, in so doing inspiring millions of others.
Each year, the list of winners is sent to EFX in advance of the event and the factory produce and engrave the exclusive trophies, ready for the presentations. Given the formidable roll-call of winners over the years, Melanie couldn't resist asking Paul if he could name three particular favourites – an unenviable task! He managed, but insisted on four…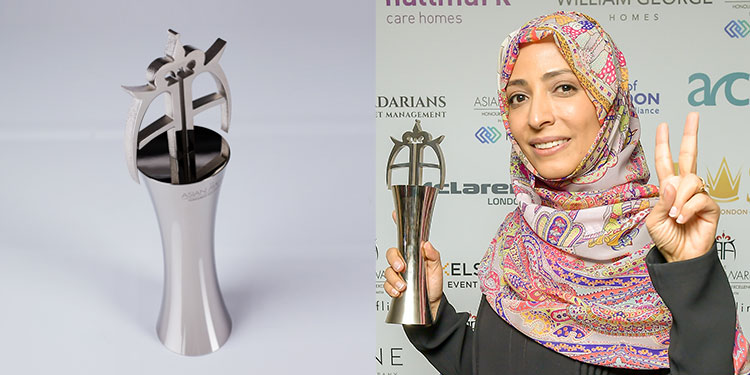 Pick of the Asian Awards from the last decade
In just the second year of the Asian Awards, the life of singer and songwriter Freddie Mercury was celebrated as a brightly shining star that would never go out. His mother and sister were at the event to receive the Founder's Award in 2011, presented by his friend and lead guitarist of the rock band Queen, Brian May. If ever there was someone who through his music inspired and touched the hearts of billions of people around the world and deserved the accolade, Freddie was that man.
Sir Ben Kingsley, the multi-award winning actor and knighted for his contribution to the arts, is often referred to as the "legendary Sir Ben". Best-known for his portrayal of  Mohandas Gandhi in the 1982 film Gandhi, he received a Fellowship Award at the 2013 Asian Awards. Sir Ben's acceptance speech touched on how his mixed race could so have easily been a negative force in his life. In reality, he suggested the exact opposite was true and that The Fellowship is an honour which demonstrates you are both accepted and loved by all, for which he would be forever grateful.
Meanwhile, in the same year 2013, the actor, martial arts instructor, author and philosopher Bruce Lee was posthumously awarded the Founders Award. Chinese-American, his insights into both Asian and western philosophies and humanitarian work helped create a persona synonymous with innovation and achievement, who is remembered and applauded long after his death.
And the fourth name that makes the list is Ahmed Kathrada. Born to Indian immigrant parents, he dedicated his life as a political activist to securing freedom for black and coloured South Africans. He was imprisoned on numerous occasions for his campaigning and actions, including 18 years spent in isolation on Robben Island. Paul Sagoo asked Idris Elba, acclaimed for his playing of Nelson Mandela in the film Long Walk to Freedom, to present the 2014 Founder's Award to him. Emotional and humble, Kathrada said he did not feel he had done much to deserve the honour and chose to dedicate it to "those comrades who did not live to see freedom".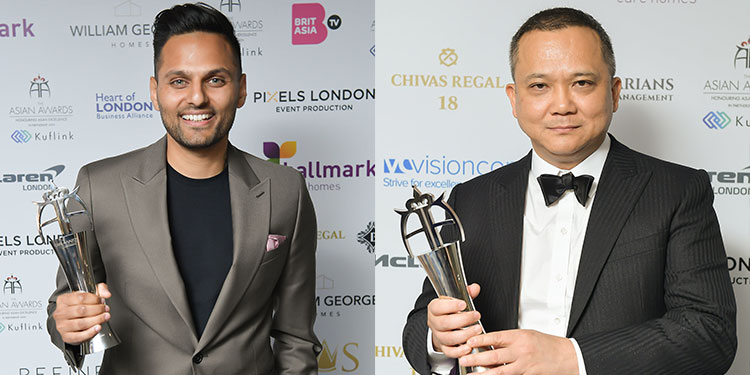 Team pride delivers the wow-factor
The Asian Awards 2020 will be held in October. The EFX team of some 40 personnel will, once again, be proud to produce the beautiful trophies for the winners this year. Being part of such success stories is what keeps them so motivated and committed to producing trophies with that special "wow" factor.