Hannah Takes Top Dog Award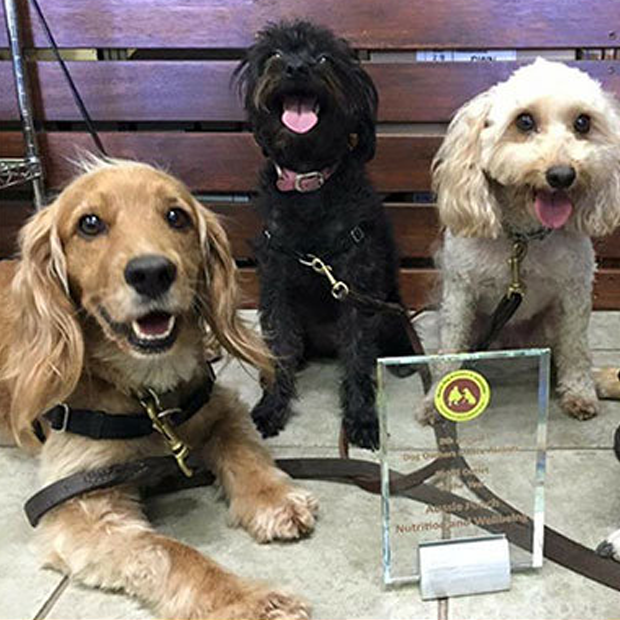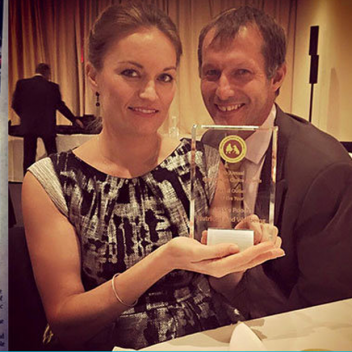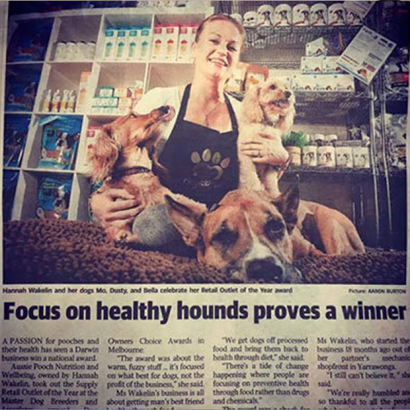 As someone who is attracted to other people's awards and trophies, like the proverbial bee to a honey pot, I was delighted to see that former Special EFX employee Hannah Wakelin has won a top retail prize with her Aussie Pooch Nutrition and Wellbeing shop. Hannah worked with us at EFX from 1999 to 2006. Life subsequently led her to Australia, where her love of dogs has become a blossoming career.
Top honour in Dog Owners Choice Awards
After just 18 months in business, her shop in Yarrawonga, Northern Territory was voted National Supply Retail Outlet of the Year at the Master Dog Breeders and Associates annual Dog Owners Choice Awards in Melbourne. She's passionate about dogs and has turned her interest to good effect, by educating dog owners that the staple, off-the-shelf dog foods are often full of nasty chemicals and harmful substances. Instead, she offers natural remedies and provides chemical and toxin free alternatives.
Her health programme is certainly popular, as it was an independent panel of pet owners who decided she was the ultimate winner. What an accolade! Even before being reported in the press, she'd been receiving enquiries from people living as far afield as Sydney and Perth. I can see a franchise business on the horizon Hannah!
The all-important information about the trophy
The award is made from glass and is now proudly on display in her shop in Yarrawonga, which is outside Darwin. Her customers are equally thrilled with her success and that a Territory small business is leading the way with holistic dog care and nutrition.
Asked how she felt when the honour was announced, she admitted: "Aaaaaah, thrilled and then sheer panic, as I knew I had to give a two minute speech on stage". Unlike the Oscars, Hannah did not cry during her acceptance speech…but her fiancé in the audience did!