Great Student Experiences Rewarded at GSL Awards
Client News
23rd November 2022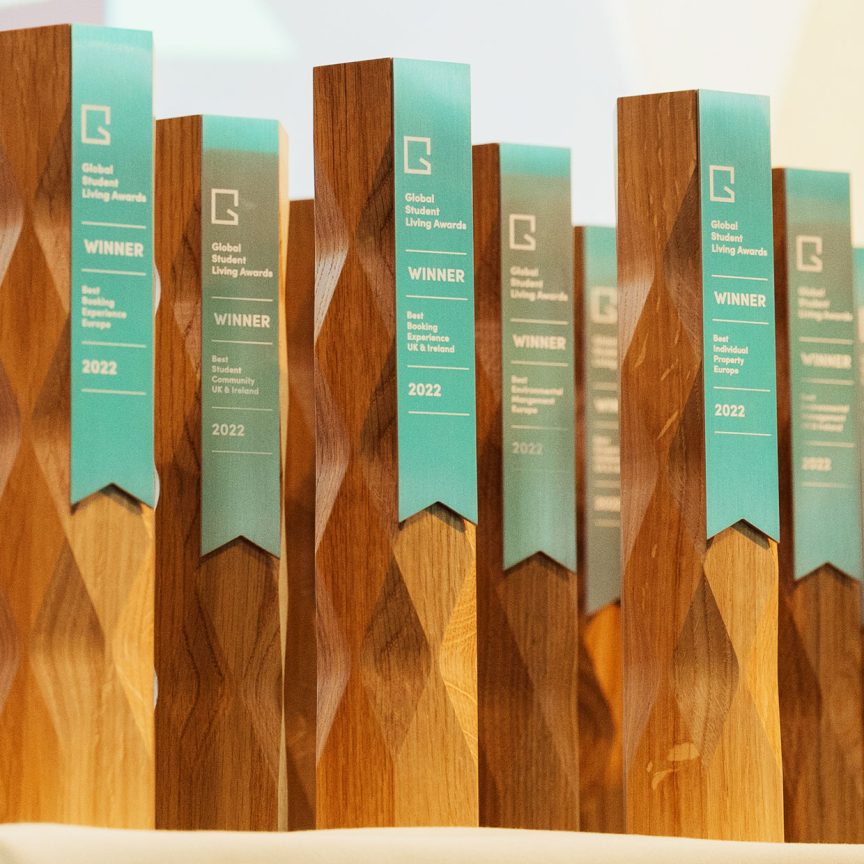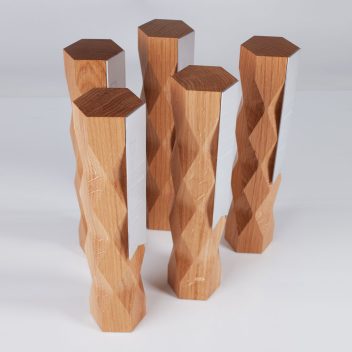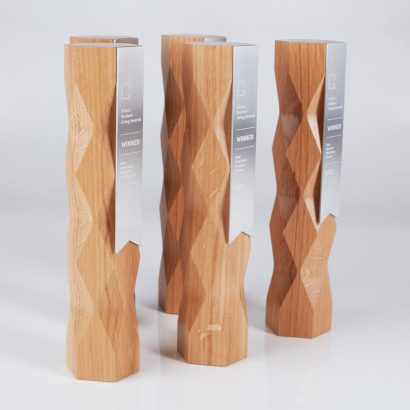 The Global Student Living Awards UK & Ireland and Europe celebrates the universities, colleges and organisations that provide students with the best experiences, services, value for money and satisfaction.
These awards are truly special, because they aren't judged by a panel, by "experts" or by a write-in application, but are judged purely on feedback from real students.
That's why winning a Global Student Living Award is such a significant achievement.
In 2022, over 65,000 students from across the UK, Ireland and Europe voiced their opinion through the Global Student Living Index, in award categories including:
Customer Service

Value for Money

Student Wellbeing

Learning Environment

Student Community

Specialist Housing

Environmental Management
Winners were presented their trophies at the Global Student Living Net-Zero Student Living Conference, held in London on 20th October.

Designing the Global Student Living Award
The trophy design for Global Student Living needed to be in perfect harmony with the organisation's dedication to sustainability.
With net-zero student living at the heart of the agenda for GSL, their award had to reflect their drive towards decarbonisation.
It was also essential to reflect the GSL Awards' iconic branding style, which incorporates geometric shapes to build a 3D effect, accented by a ribbon.
This combination led to the creation of a beautiful wooden trophy, with 3D geometric patterns inspired by the branding, and bringing a beautiful texture and flow to the award.
Each trophy also included a laser engraved brushed aluminium plate, based on the ribbon used in the GSL Award branding, which was personalised with the award category and winners' names.
It's a great example of how a logo can be reimagined with a new twist, but still stay true to the original branding style.
About the Global Student Living Awards
The 2022 Global Student Living Awards UK & Ireland, and Europe are based exclusively on direct feedback from over 65,000 students at universities and colleges across the UK and Europe. With no written nominations and no 'expert' judges, the Global Student Living Awards are uniquely credible and highly prized.
Data for the awards are collected through the Global Student Living Index (UK & Ireland and Europe). Registration to participate in the current wave of the Global Student Living Index, running 1st October to 30th November 2022, is now open.