Good Spa Guide Awards Reveal Pampering Hot Spots
Client News
1st December 2014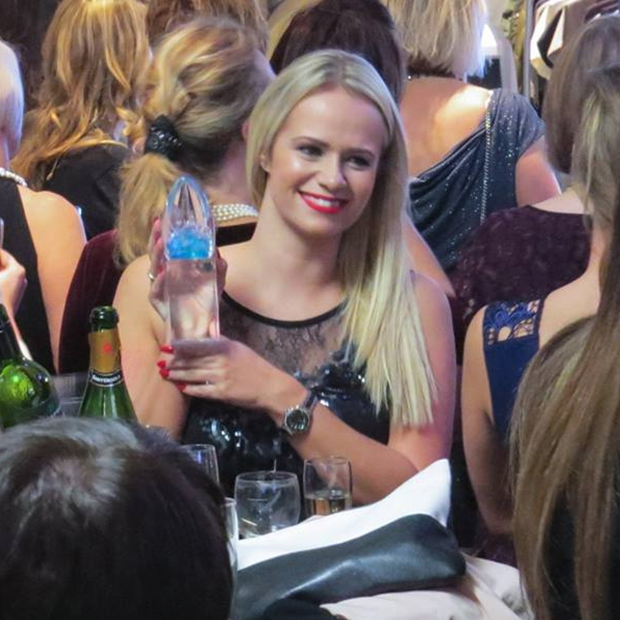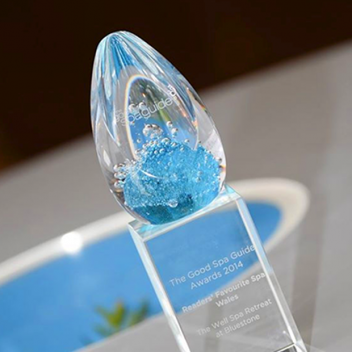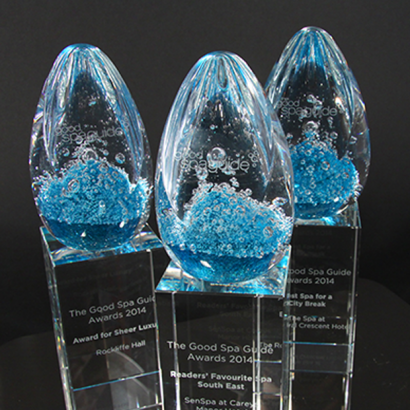 The Good Spa Guide Awards recognises those Spas in the UK deemed to be the very best. When you read about the facilities and wonderful treatments, it's tempting to cancel Christmas, run away and indulge! The Awards were presented by Daphne Metland, Founder of the Good Spa Guide, and the popular event was held at Centre Parcs, Woburn Forest.
Special EFX designed and made the bespoke trophies for the occasion. The contemporary design features effervescent blue bubbles inside a glass tear drop, standing on a glass base; the decoration and inscription is delicately sandblasted onto the glass.
The Most Romantic Retreat award was presented to The Vineyard Spa, the Best Spa for a City Break went to The Royal Crescent Hotel, whilst the Readers' Choice Best London Spa went to The Spa in Dolphin Square. You can also win free spa days on the Good Spa Guide website. Now, there's a thought for Christmas!