Golden Stanley Takes Starring Role in Pooch Perfect
Client News
14th January 2021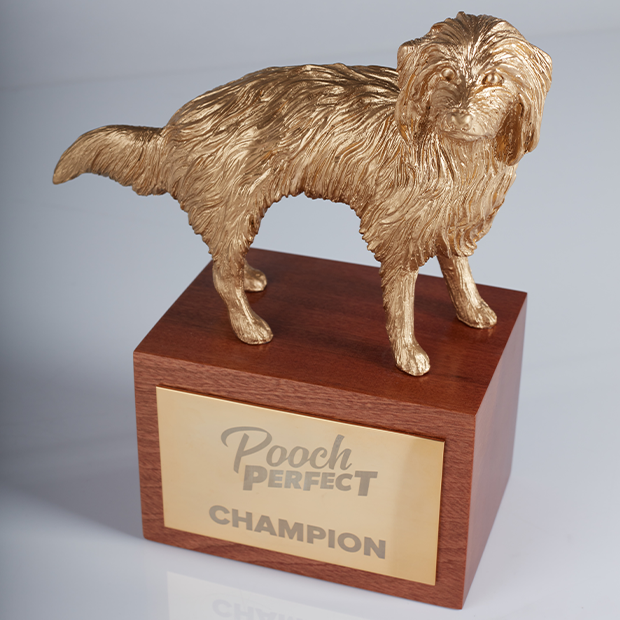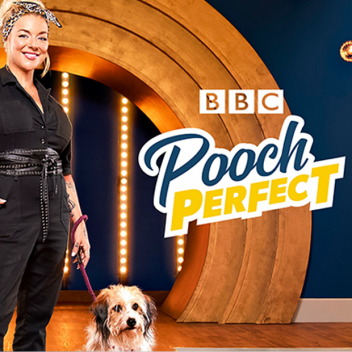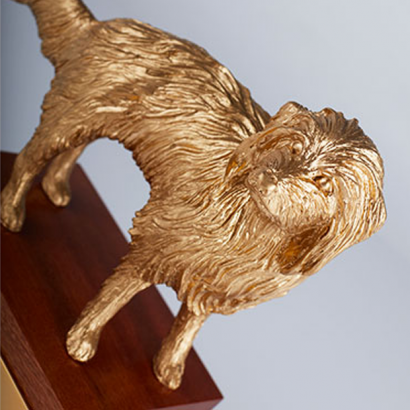 For the first time ever, a dog has been named as co-host of a TV show. Presenting BBC 1's new series Pooch Perfect, Stanley hit our screens Thursday 7th January (2021) along with his co-host and human friend Sheridan Smith.  Stanley has become an instant celebrity, wagging his tail to stardom. He is also the inspiration for The Golden Stanley sculpted trophy which EFX has created for the ultimate winner of the competition to find the Nation's Top Dog Groomer.
Cast gold sculpture Pooch Perfect trophy
Instantly, Stanley has proved to be a mighty mutt, on TV and trophy alike. His 3D likeness, sculpted and then cast in a flattering golden number, stands aloft the winner's trophy. However, dog owners know too well that working with our four-legged friends can be unpredictable and certainly, the 16 professional dog groomers competing in the series have their work cut out – literally. Meanwhile, the participating dogs are in pooch heaven, lapping up their posh pampering and amazing transformations.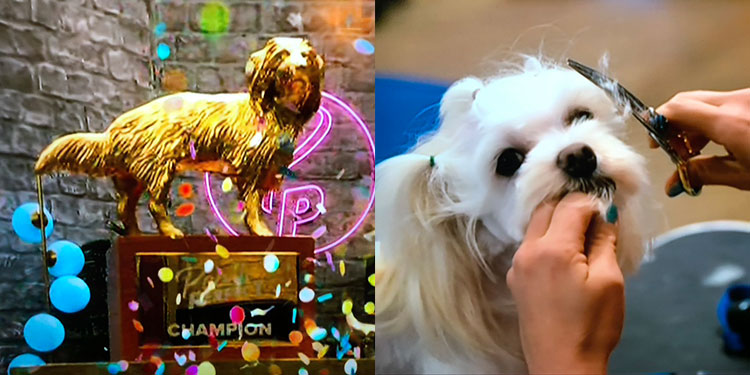 The 8-part series Pooch Perfect sees the contestants tackle evermore difficult challenges, demonstrating their dog grooming expertise, breed knowledge and creativity. The show can be viewed Thursday evenings on BBC1 at 8pm and catch-up through BBC iPlayer. The perfect opportunity to snuggle up on the sofa with your very own Stanley, we will be!