Go with the Grain of Ready Made Wood Awards
EFX News
29th September 2017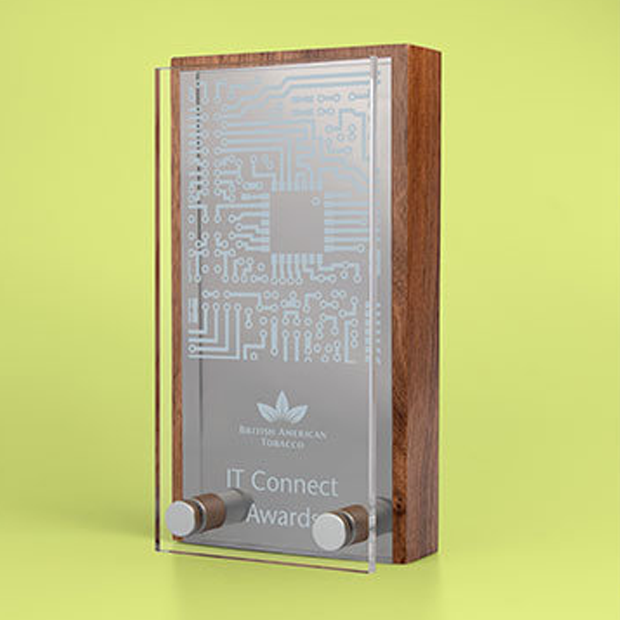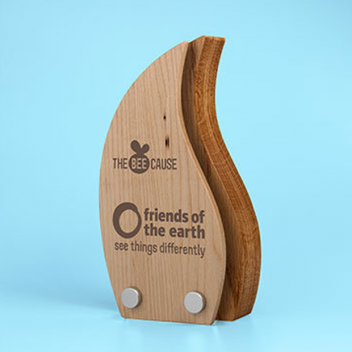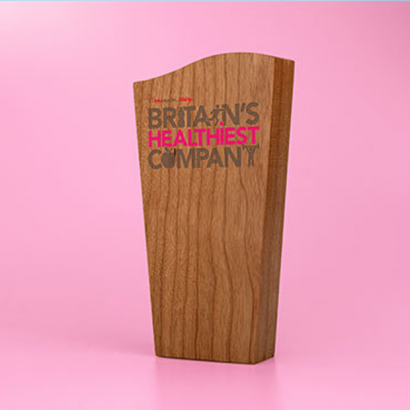 This new range of ready-made wood awards is available in a choice of natural grains and a variety of designs, all of which can be personalised for your particular event or occasion. Enjoy the short lead times and excellent prices of an off-the-shelf range with the enhanced beauty and appeal of a crafted object.
Choose from six designs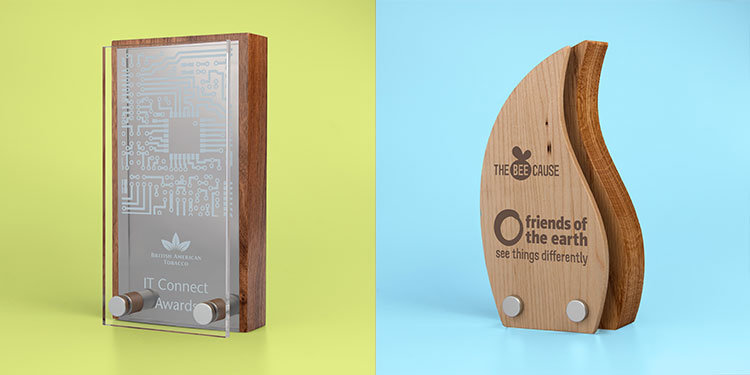 There are six core shapes in the ready made wood awards collection from which to choose: oblong, flame, wedge, wave, sail and sunrise. Each is offered in a wide selection of sizes, wood grains and decorative options. The woods featured are all sourced from sustainable forests that are officially accredited. Our wood suppliers have been FSC (Forest Stewardship Council) accredited since 1999; they also hold the Chain of Custody for PEFC (program for the Endorsement of Forest certification) and BM Trade Certification (Canada), MTCC (Malaysia) and SFI (Sustainable Forestry Initiative). Oak, cherry and walnut are available in all six designs of awards. So, if your company has a strong environmental policy, we believe these awards will provide the perfect solution.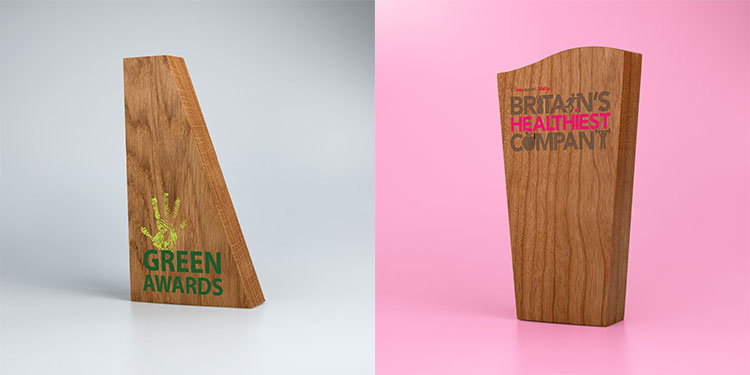 Wood and acrylic awards
Having chosen you shape and wood, we can then suggest a variety of creative options. We can enhance the wood with fabulous and colourful graphics, engraved or printed onto any surface. Likewise, decorative features that provide an additional dimension to your awards, such as a font-attached, clear acrylic layer or appealing metallic trim can be included.
Our EFX design studio will work up a design to reflect your brief, or we can interpret your own design.
And, as a parting comment, I'd like to share this quotation which I came across:
My father, who was a cabinetmaker, told me, 'Wood has a grain and if you go into the grain, you have beauty. If you go against it, you have splinters – it breaks.' And I took that as my view of life. You have to follow the grain – to be sensitive to the direction of life.Christian Louboutin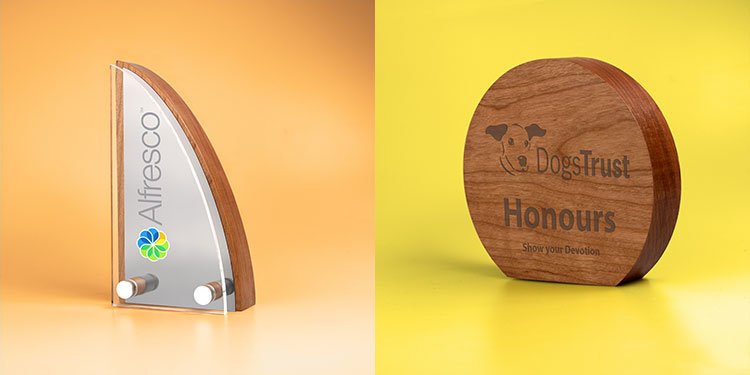 Contact us if you'd like a touch of beauty to shine out of your awards.