Glow-in-the-Dark Robot Awards Take to the Stage
Client News
28th September 2020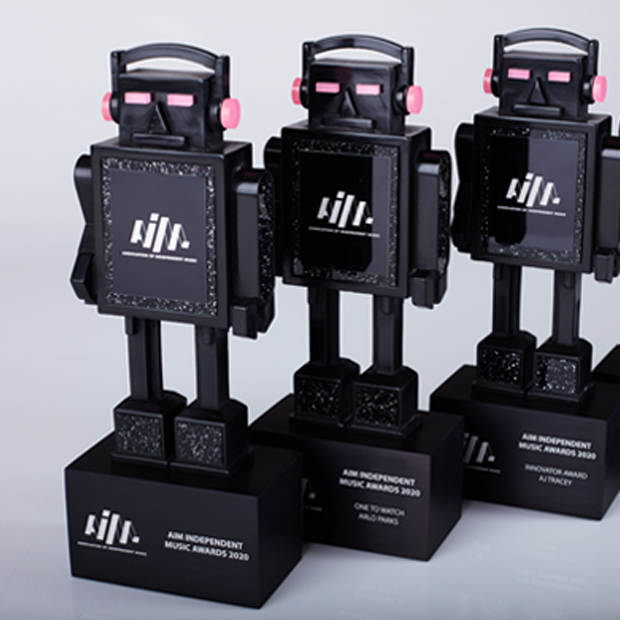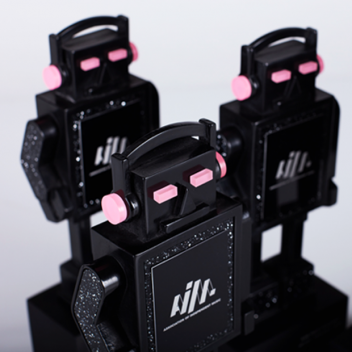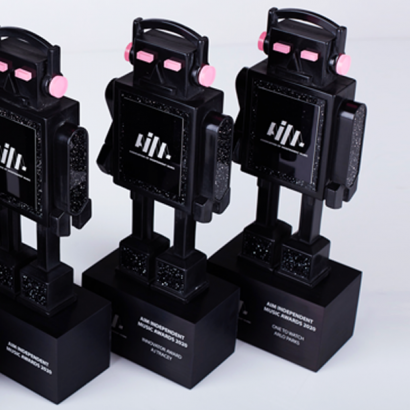 Each year for the last eight years, the organiser of the AIM Independent Music Awards (The Association of Independent Music) has teamed up with Special EFX to create the trophies. Creative innovation is always at the heart of the design. This year a gang of glow-in-the-dark robots marched out of the EFX factory, in time for the 10th annual Awards and AIM's first ever virtual ceremony.
New design for robot awards injects extra glamour
A spokesperson for AIM explains the organisation's approach. "As we give the AIM Awards robot trophy a makeover each year and come up with a new design/creative; this year we did our most adventurous to date! We were keen to explore a glow-in-the-dark trophy, which would amplify some of the robots key features (eyes, headphones) and to inject some extra glamour, we embellished other parts of the robot with a black glitter treatment.  EFX helped us massively from the early planning stages through to the manufacturing process. Not only did they help us achieve our creative vision, using their knowledge and expertise of trophy manufacturing, we worked closely with the design team to maximise the quality and overall look".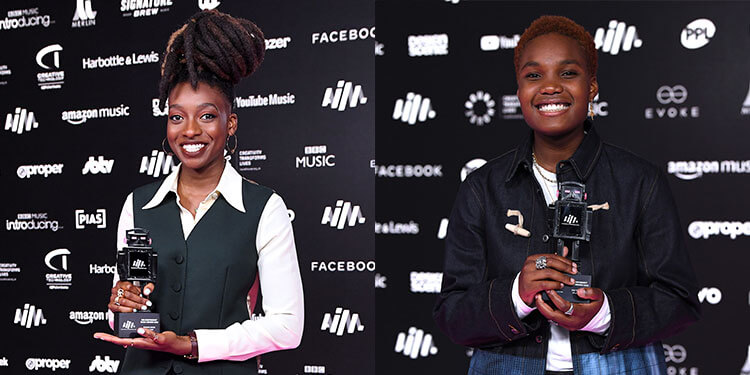 AIM is a not-for-profit organisation that champions the UK's independent music sector and embraces diverse music genres. Like many of AIM's members, EFX likes to constantly explore and work with new materials and forms. The EFX studio regularly challenges its production team with fresh and original design aspirations. This year, AIM's glittering black robots have a unique and appealing persona. Produced in a fusion of black anodised nickel plated aluminium, acrylic and resin, they sparkle in the dark, providing a fun dynamic.
The 2020 AIM Awards virtual show brimmed with talent.  Winning artists include Arlo Parks (One to Watch), AJ Tracey (Innovator), Sarathy Korwar (Best Independent Album) and Jazz Re:Refreshed (Best Independent Label), whilst the audience enjoyed live performances from a variety of artists, including Erasure.