Glasgow Business Awards Turn City Violet
Client News
22nd October 2018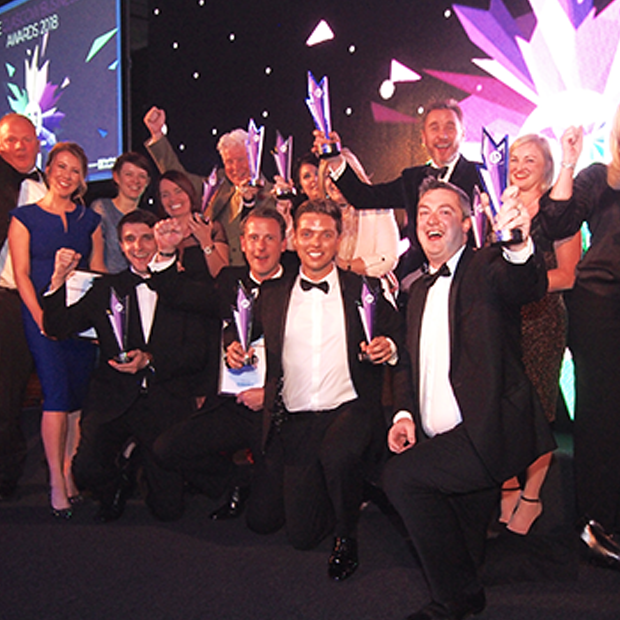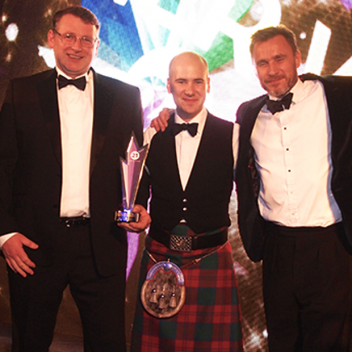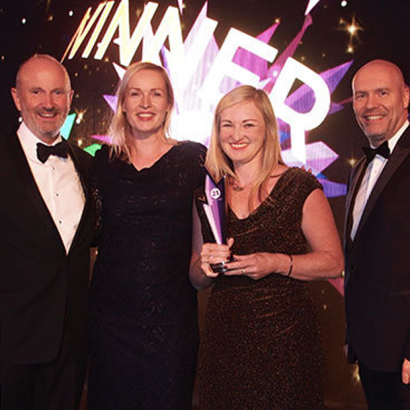 The Glasgow Business Awards is one of those business recognition events that goes from strength to strength. Established in 1998, when some 250 people from the business community attended the inaugural presentations at the Thistle Hotel, it has gained prestige and a reputation as the 'must have' award for the business community and is a highlight of the city's business calendar. On 4 October more than 660 guests attended the sell-out gala event, held at the Hilton, Glasgow. Special EFX was asked to design and manufacture the all-important winners' trophies for this the 21st Glasgow Business Awards.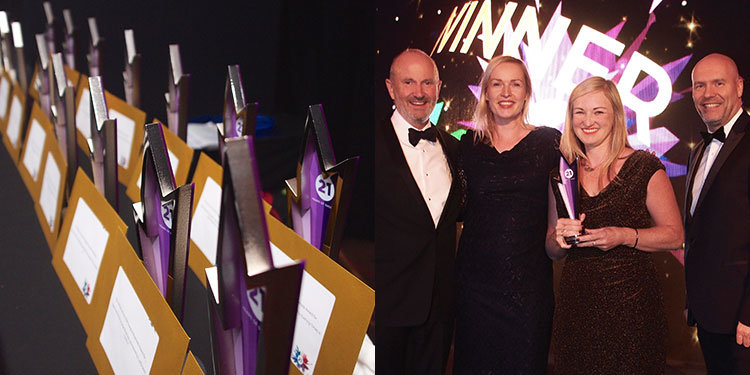 Violet acrylic creates focal point to business trophies
The organisers requested two variations of the chosen trophy design –one for the category winners and an élite version for the Most Outstanding Business, which this year was won by Renewable Parts Ltd. The main trophies stand 305mm tall and are manufactured from polished nickel plated aluminium, pierced to frame a violet coloured, digitally printed acrylic panel, and mounted on a laser engraved, matching plinth. The élite version is both taller and produced in gold-plate, creating additional prestige and perceived value to the trophy.
A spokesperson for the event organisers, The Glasgow Chamber of Commerce, reported the trophies met the brief perfectly. "The trophies provided by EFX are a fitting way to celebrate the award winners. They are of excellent quality and reflect the prestige of the event, and of the awards themselves."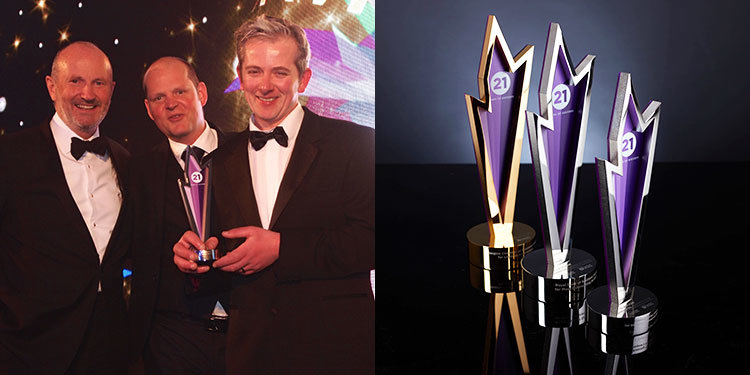 The Awards, sponsored by The Royal Bank of Scotland, attracted over 200 entries across the 14 award categories, including Glasgow's Favourite Business, the only award voted for by the public, which was won this year by Dear Green Coffee Roasters, which roast speciality grade coffee beans for supply to wholesale and retail customers across the UK.