Ghana Rocks to Major Music Awards
Client News
4th July 2014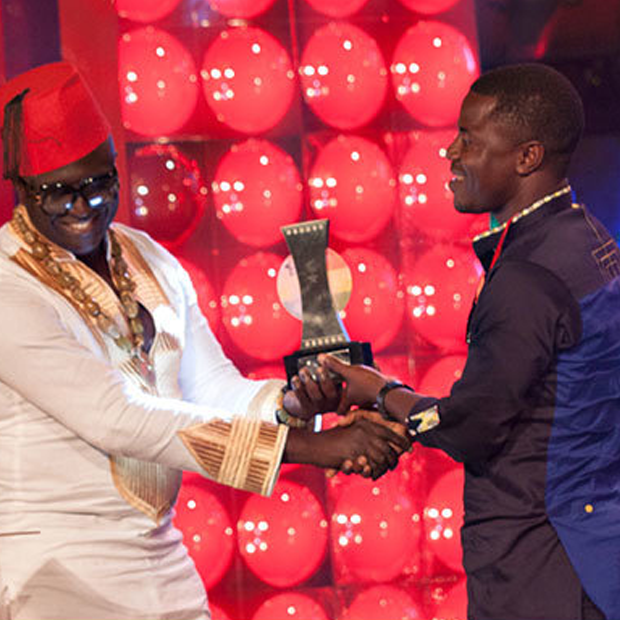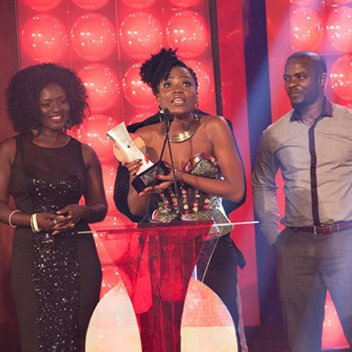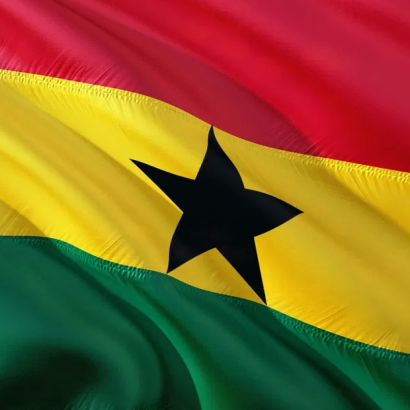 We have recently sent out some exclusive music trophies to Ghana for its hugely popular Vodafone Ghana Music Awards (VGMA).  The event lasts for over three months and was launched on March 1st with a major party featuring performances from a host of great artists; it culminated with a big night of music on May 3rd.
Music Awards Attract Fans Across Africa
The ambition of the event is to celebrate those working in the music industry, both veterans and the up-and-coming, and create a platform for live performances. In fact, the Music Awards have become a major musical festival and inspires all and sundry to make music everywhere. Fans flock to the various events from across Ghana but also Africa and beyond. There was even a "ragliferave" reported , evidently set off by a band called Stonebouy, which in turn led to a dance party…sounds MAJOR fun!
This year the organisers Charterhouse were forced to contend with wind and rain at their Nominees Jam session at the Tamale Sports Stadium, but it did not deter anyone. Despite the elements, the 15th VGMA has yet again lived up to its status of the most anticipated event on Ghana's entertainment calendar.
Bespoke Music Trophies Presented at Accra Finale
I wish we could have joined in the celebrations! But at least we were there in spirit and our trophies got in on the act. They were certainly designed to catch the eye. They featured a vibrantly coloured disk, with a suitable music connotation, held between brushed nickel plated arms and mounted on a dramatic black acrylic base and decorated with laser engraving.
The trophies were presented by industry practitioners, socialites and fellow musicians at  the finale, which was a big concert at the  Accra International Conference Centre. The winners included artistes such as  Shatta Wale (Artiste of the Year and Vodafone Song of the Year), R2Bees (Best Group of the Year), Ma Ye Se Mo Pen – O.J. (Gospel Song of the Year) and Sarkodie (Best Rapper of the Year). Sounds an amazing event.
A History of Unique Music Trophies
Special EFX has quite a history of designing and making major music awards and trophies for special events around the globe. One of the heaviest must have been the 9.5kg trophy for the Sky1 HD series Got to Dance, last year.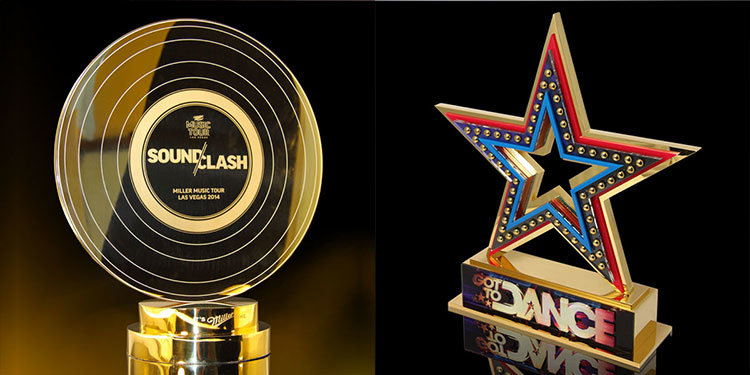 Earlier this year we designed and made the disc-shape, gold plated trophy for the Miller Music Tour Soundclash, held in Las Vegas and then of course, we have designed and made the glittering International Opera Awards for the last two years…quite a medley really.
Save
Save
Save