Future Fashionistas Win SET Challenge
Client News
22nd March 2017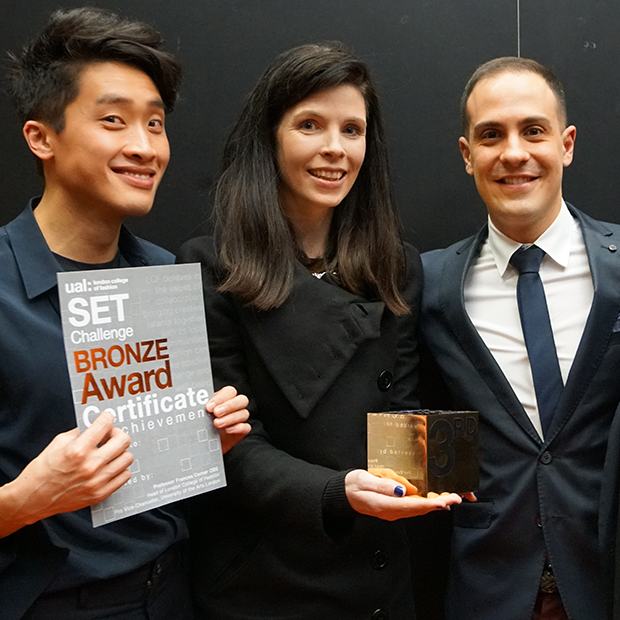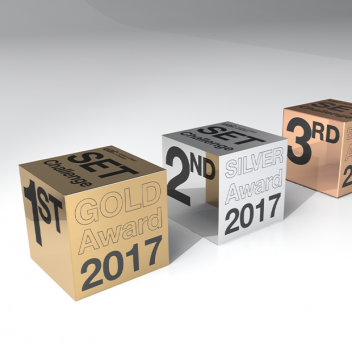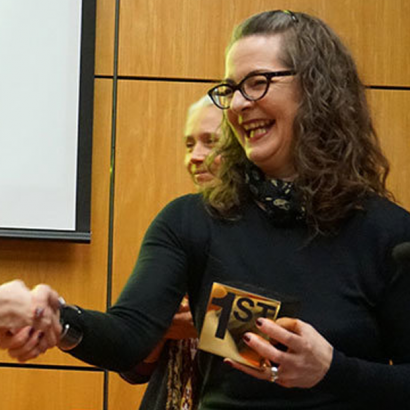 Back in November 2016, the London College of Fashion, UAL (LCF) announced the Set Challenge. Open to all students, the competition challenged them to create an innovative idea, product or service that would make a significant difference to a community or identified consumer. There were 72 entries and, in true Dragon's Den style, the three finalists were invited to pitch their ideas to the judges at a special event, held 8 March. The competition promised attractive prize money and the chance to win one of three custom-designed trophies, made by Special EFX. The cube-forms were manufactured in aluminium and finished in a gold, silver or rose-gold (bronze) plated nickel and all individually laser-engraved.
Sustainable lingerie takes top SET prize
The judges awarded Lara Intimates, a sustainable lingerie brand, the top prize of £5,000. A match-making platform called Brands with Benefits was presented with the second prize. It targeted start-ups, freelancers and businesses looking to establish collaborations, partnerships and grow their businesses through strategic alliances. Atelier Theory came third – a consultancy with a focus on psychological insights to help fashion businesses succeed. The event proved a great success with over 100 students and alumni gathering to see the finalists pitch their ideas and to network.
EFX's client reported back that the winners loved their trophies. What a brilliant start to their careers!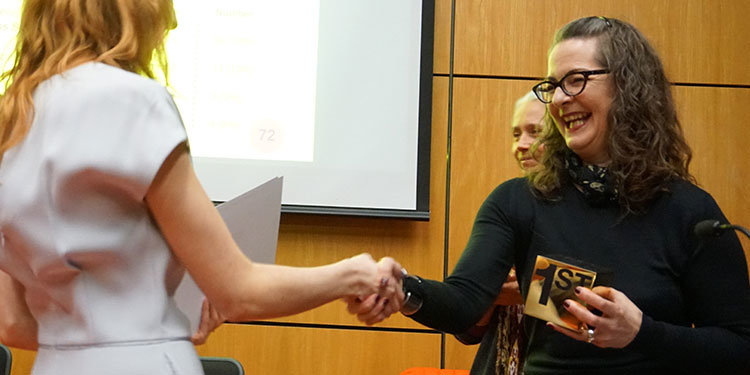 Save
Save