Fresh Pastures for New-styled Cattle Trophy
Client News
16th September 2019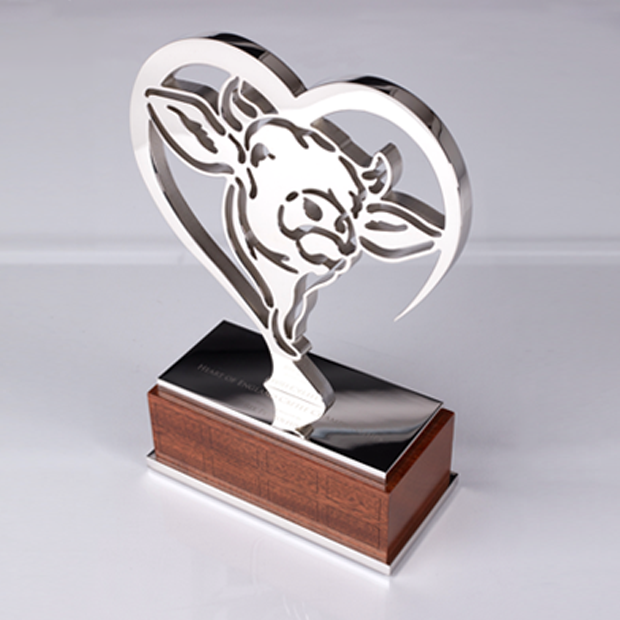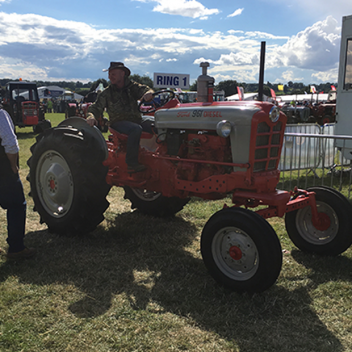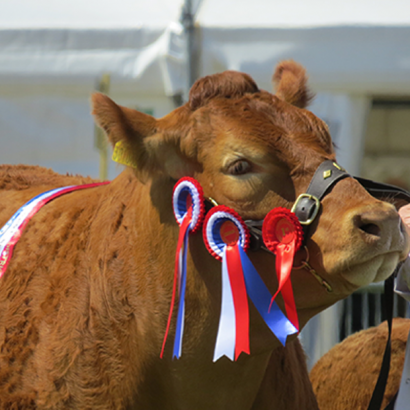 It is hard not to smile on first setting eyes on the trophy for the new Heart of England Cattle Championships. It is intentionally a departure from the style of traditional farming show and cattle trophies. Head set at that inquisitive, have-you-got-any-food-for-me-angle, complete with outstretched ears, endearing eyes and framed by a heart, it is certainly a friendly beast which graces this appealing trophy.

A cattle trophy that is worth every penny
A spokesperson for the organiser reported that the farming fraternity and sponsors all love it. "There have been numerous comments about the trophy and all have been delighted with the end product. The quality is outstanding and very pleasing to the eye with it being different from a standard trophy cup; this trophy will be treasured for years to come. The trophy was not cheap but well worth every penny."
Following a decline in entries to cattle competitions in recent years, partly due to a restriction on cattle movements, it was suggested by the Blakesley Show that some extra encouragement was needed. The decision was made to join forces with Blaston and the Kenilworth Shows and form a Heart of England Cattle Championships across the three shows, which were all held this summer. Placings and points for cattle entered were awarded at each show and the ultimate winner, GR Fountaine & Son, was announced at the Blakesley Show, August 3rd.
This very special cattle trophy was designed in-house by Special EFX in response to an initial brief and then manufactured in pierced, polished nickel-plated aluminium and stands on a sustainable oak plinth.