For Editors, By Editors. BSME Celebrates The Best in Editorial
Client News
18th February 2022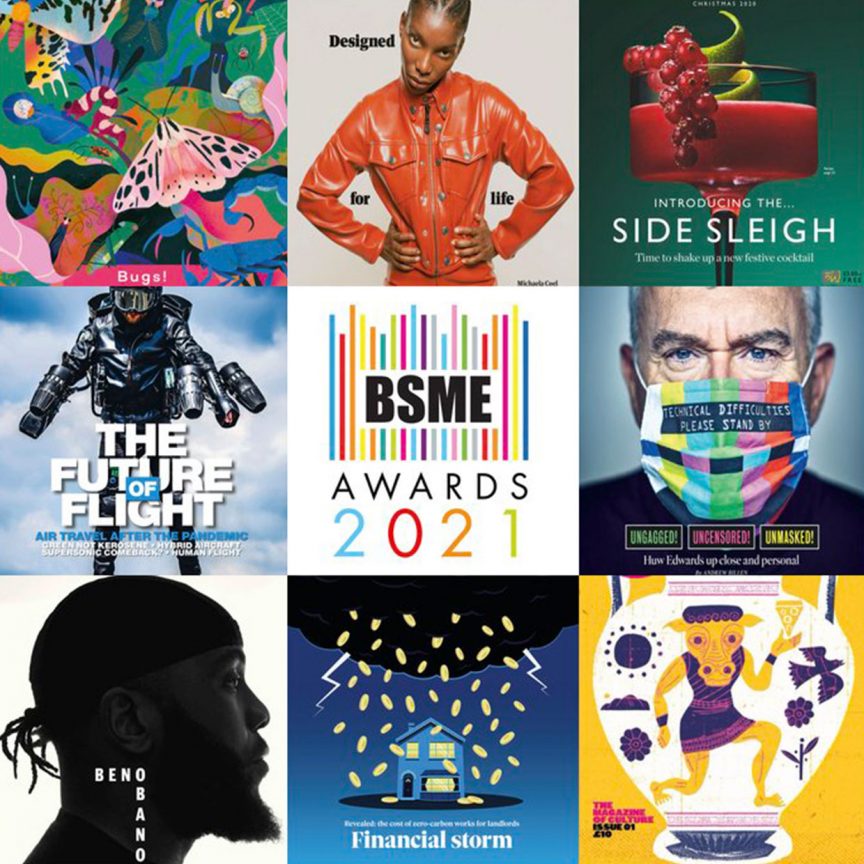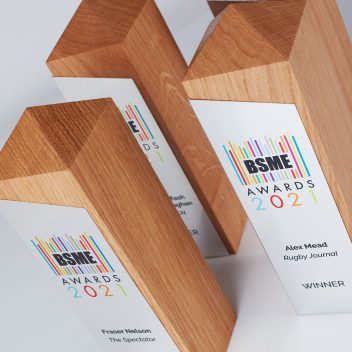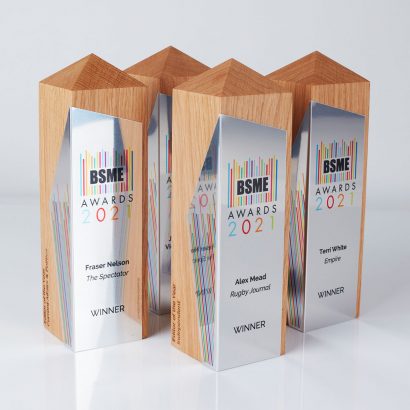 'Magazines have a power, they can transport you, they are transcendent, they bring us together collectively.' – Terri White, former editor-in-chief of Empire magazine and Mark Boxer Award Winner. We couldn't have said it better ourselves. The British Society of Magazine Editor's (BSME) virtual awards was filled with passion and excitement from creatives across the industry.
The Oscars of the magazine world were hosted by 2021 BSME Chair and Grazia editor, Hattie Brett and presenter Laura Whitmore. These highly anticipated awards took place virtually last month, with an increasing pressure on the editorial business, it was more important than ever to come together and celebrate creatives in editorial.
The British Society for Magazine Editors is the only one of its kind in the UK, exclusively for digital and print editors, providing a strong and clear voice for the industry. Becoming a member of the BSME is an inspiring multifaceted experience, meeting frequently with editors from various top digital and print publications, attending talks from industry experts and networking at some of London's most exciting venues, it is a great place to find and nurture talent. The awards recognise the best editors, art directors and columnists, showcasing the ground-breaking, the inspirational, and the covers that tell a story of the times.
An Award Worthy Cocktail
The interactive virtual event started with a unique cocktail making class. The cocktail, 'Wench 75' created by Portia Freeman, was inspired by the timeless cocktail, the 'French 75', which complimented our award with an introduction from Laura Whitmore – 'A huge Thank You to the team at EFX for kindly designing and supplying these little beauties! Just what everyone's mantlepiece needs.' Winning one of these BSME awards is the pinnacle of every editor's wish list, and we can of course see why! They received these striking angular oak and polished aluminium awards, featuring the society's colourful logo printed onto the metal. A strong brand to stand out on their mantlepiece.
Esteemed judges from the editorial world announced each winner live which made for a very exciting event. Adding further to the excitement, the previous winner of 'Editor of the Year', Tim Pollard, was revealed as the new BSME chair for 2022. Promising times ahead!
EFX are very proud to be celebrating such creative prowess in this industry. A spokesperson from BSME had this to say about working with EFX, "We are thrilled to have worked with EFX for the second time, and can always rely on them to provide us with a striking, unique and sustainable award. They go above and beyond, and offer a very friendly and personal experience. It's a pleasure to work with them".
So nice to receive a warm thank you for Laura Whitmore at the BSME awards!