Foggy Earns No. 1 Partypoker Spot & Mega Trophy
Client News
15th August 2016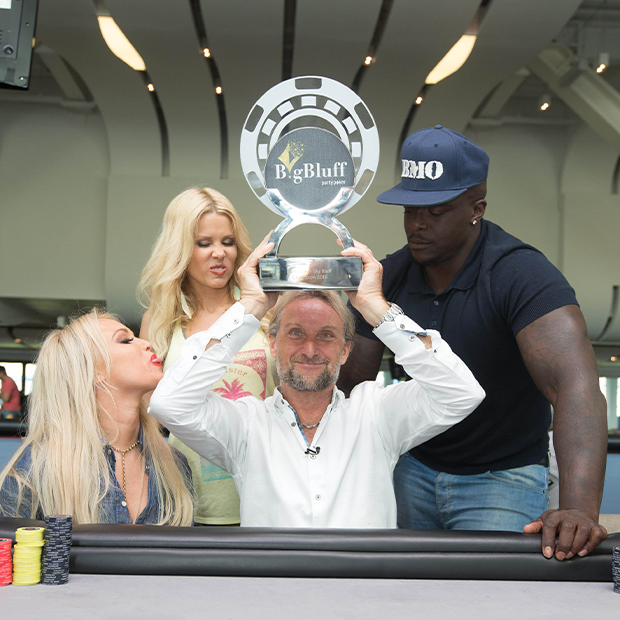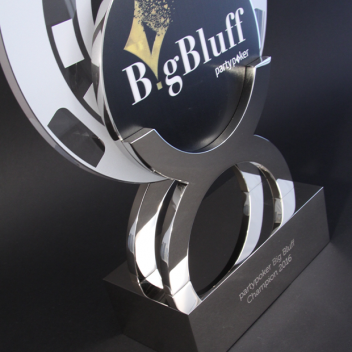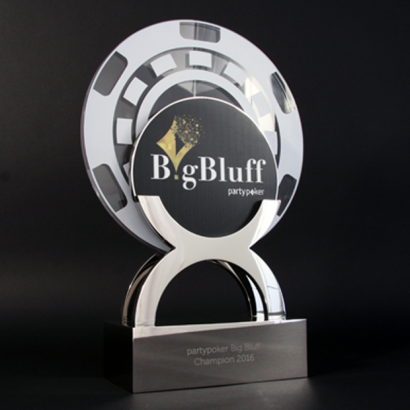 Carl 'Foggy' Fogarty has just been crowned partypoker Big Bluff Champion and won the Big Bluff mega trophy. Originally celebrated for his many successes in World Superbike racing, Carl has since forged a career in the media including King of the Jungle 2014. He can now add poker player to his many guises.
The Big Bluff challenge set out to prove that anyone can learn poker. Carl, Melinda Messenger, Jorgie Porter and Adebayo Akinfenwa were the unlikely quartet to prove the point. Over the years, 'Strictly' has demonstrated that not every celebrity can ballroom dance and certainly 'The Jump' did prove that winter sports are rather tricky.  But poker? In fact, all four grasped the essentials. However, it was Carl who ultimately won the title and the Special EFX-made, impressive trophy.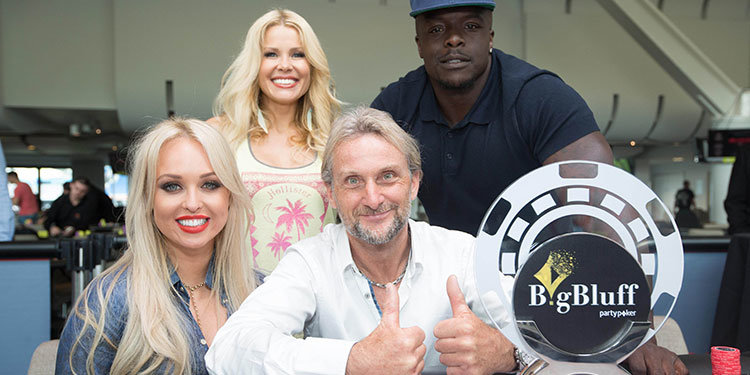 Poker chip mega trophy
Standing a magnificent 40 cm tall and featuring a stylised poker chip in polished nickel plate and crowned with the Big Bluff branding printed on clear acrylic, the trophy certainly made the right impression. Elated to be "number one" Carl explained in an interview afterwards that:  "The trophy is going to take pride of place in the house".
Save
Save
Save
Save