FirstCar Awards Steers Successful Course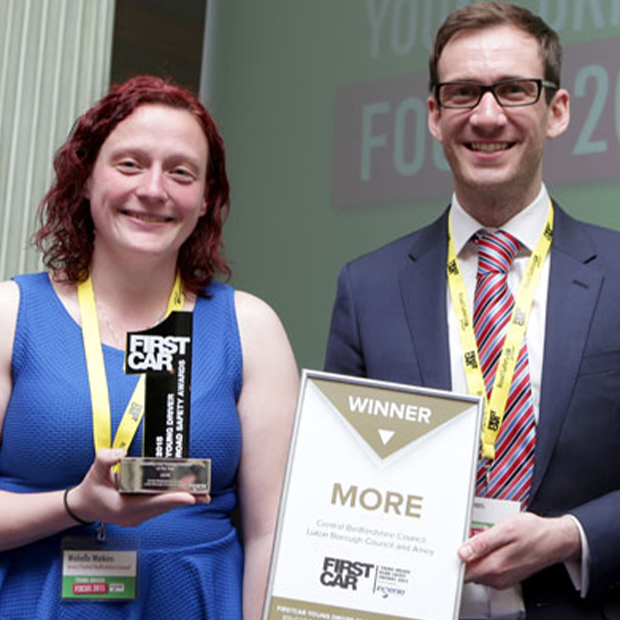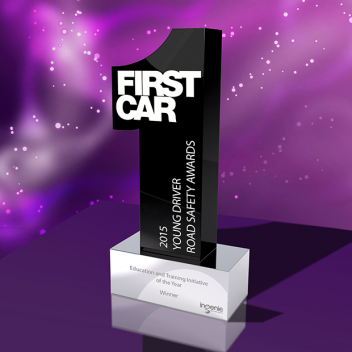 The RAC Club in Pall Mall was the venue for the inaugural FirstCar Young Driver Road Safety Awards 2015, held 15 April as part of the Young Driver Focus conference. Created to give public recognition and encouragement to road safety organisations in their work to reduce casualties amongst young drivers, FirstCar magazine teamed up with sponsor ingenie to put on the event. Attracting over 50 entries, the Awards were given additional value with the commissioning of bespoke trophies for the winners and runners up in each category.
The numeral '1' formed the striking design element of the polished nickel plated trophies, accented in smart black acrylic, with digital printed graphics and laser engraved winners' details.Richard Storrs from First Car, who commissioned the trophies, was pleased with the impact they made: "The awards went down great! Just the job"!
One of the deserving winners was Kent County Council, which was presented with the Young Driver Campaign of the Year Award for its Speak Up campaign, which encourages young passengers to say something if they feel unsafe or in danger when others are driving.
www.youngdriverfocus.org.uk