Wilbur Smith Adventure Writing Award Announced
Client News
10th June 2016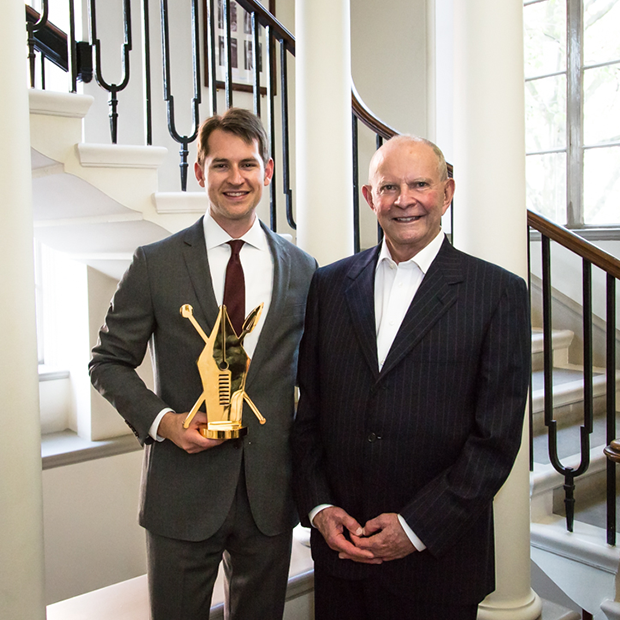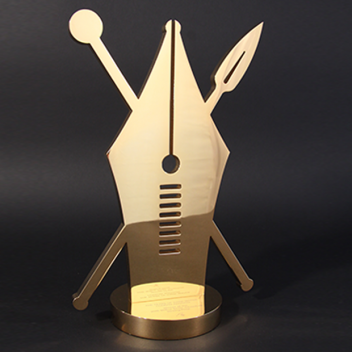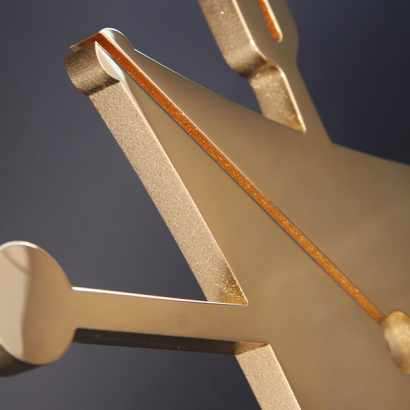 Wilbur Smith, the best-selling author, is famous for his epic adventure novels set in Africa, family sagas and tales of intrigue, which have sold over 120 million copies worldwide. The Dark of the Sun, The Diamond Hunters, Power of the Sword, Elephant Song are just a few of his titles. Published and appreciated the world over, he has put his name to the Wilbur Smith Adventure Writing Award, which was held for the first time this year and the winner announced May 12th.
The trophy design speaks of adventure
This annual literary prize recognises the author of a newly published novel that "best captures the spirit of adventure writing". The reward is suitably impressive – £10,000, as was the trophy made by EFX. The trophy design speaks of Africa and adventure writing, combining symbolic elements, all made in pierced aluminium and gold plated, and standing 30cm tall.
The organisers and recipients were decidedly impressed with the workmanship and design of the awards: "The quality of the trophies was superb and they certainly looked the part…everyone in the office wanted to take turns to hold them, they were so wonderful."
And the first ever winner is…
More than 100 competition entries were received from all around the globe. Corban Addison was named the winner for his book entitled The Tears of Dark Water and was presented with the trophy at the Royal Geographical Society, May 12th at an event hosted by BBC's Kate Silverton.  EFX also made awards for two additional prizes: Author of Tomorrow, won by Alice Sargent, and Best Unpublished Adventure Manuscript, won by Kirsten Miller.