First Ever C&O Awards Tops Off Ceremony with Golden Tiered Trophy
Client News
12th November 2019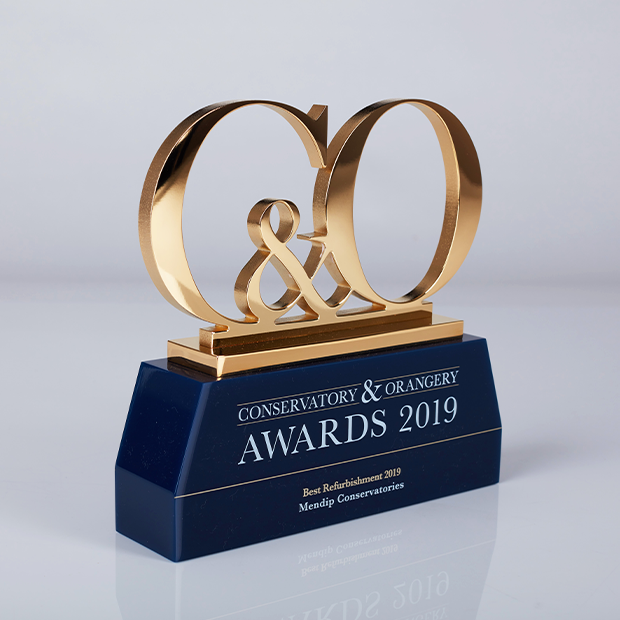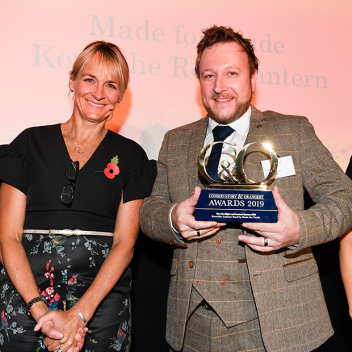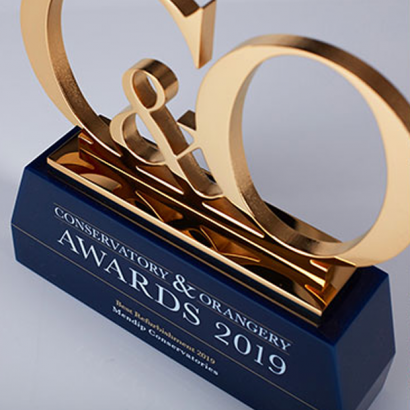 Highlighting excellence and innovation in an industry sector is a prime objective for trade media. In the aspirational world of designer conservatories and elegant orangeries, Glass & Glazing Products Magazine (GGP) has recently hosted the first ever Conservatory and Orangery Awards (C&O Awards), to put the spotlight on those businesses creating the exceptional. Special EFX teamed up with the magazine's in-house studio to create an exclusive tiered trophy design, in cast acrylic and gold, that the winners were proud to receive.
From the outset of the trophy design process, the organisers were clear about their requirements: "We wanted a trophy that was unique and in line with the brand.  We have our own in-house studio which design our magazines and come up with our event branding.  Working with the Special EFX team and our own studio they managed to interpret our requirements perfectly."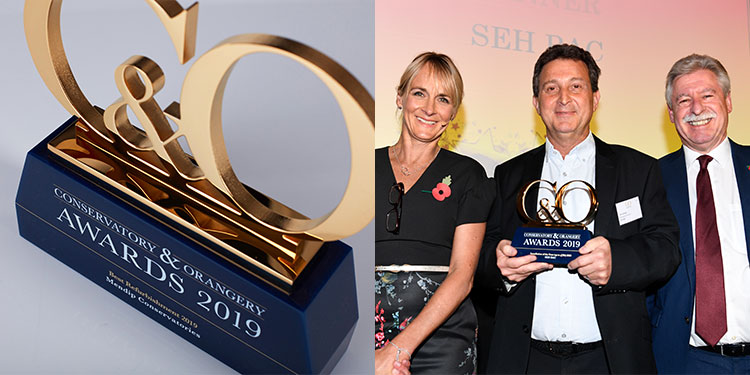 Distinctive shape & detailing creates unique tiered trophy
The new trophy is elegance personified. Whilst the design is striking, it is the detailing which provides the sense of perfection. The factory first water-jet cuts the pierced logo from solid aluminium, meticulously hand-polishes it until supremely smooth and then applies the gold finish. The stepped cast acrylic plinth is distinctive in shape, again adding a touch of rarity to the finished trophies. Meanwhile, the event text, picked out in gold and white, is achieved by silk screening on both front and back elevations – providing additional attributes to please the eye.
The C&O Awards were held on 30 October at the Midland Hotel, Manchester. TV presenter Louise Minchin hosted the luncheon event. Ultraframe, the roofing system designer and manufacturer, was particularly thrilled with its haul of four category wins, including the Outstanding Achievement award presented to Andrew Thomson, design & development director at the company.